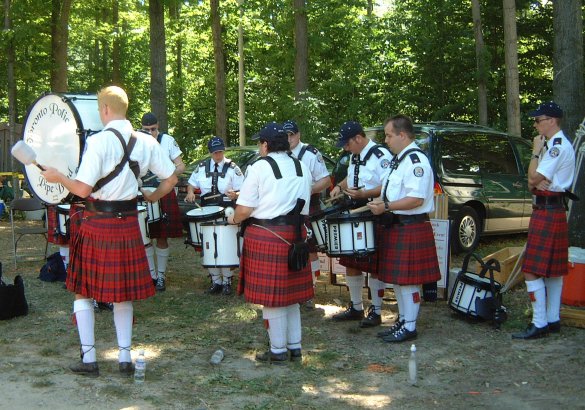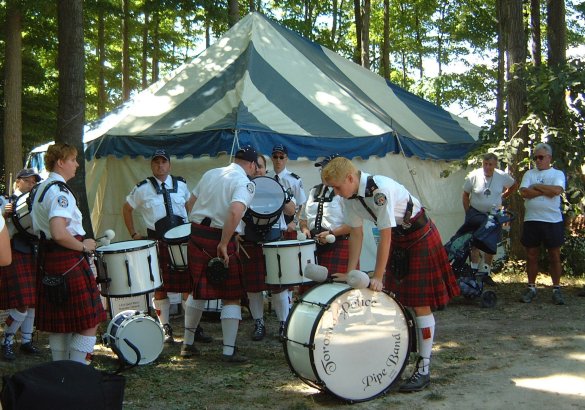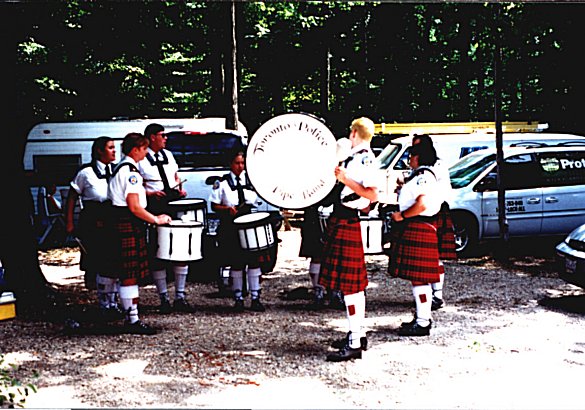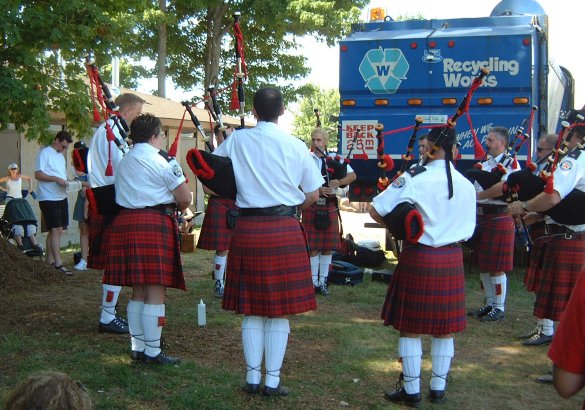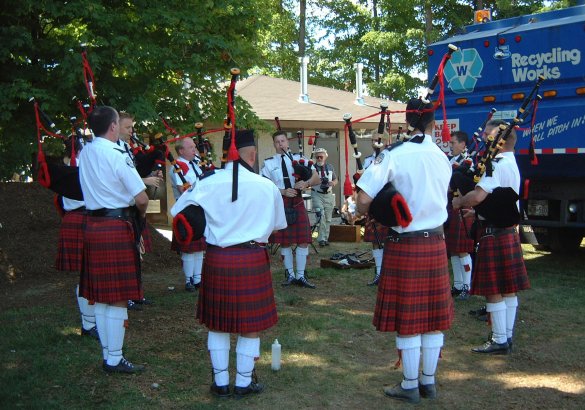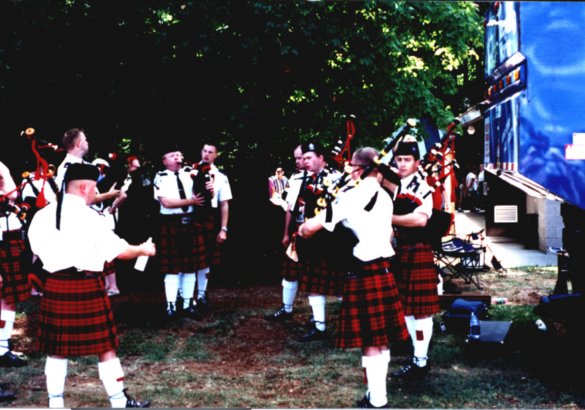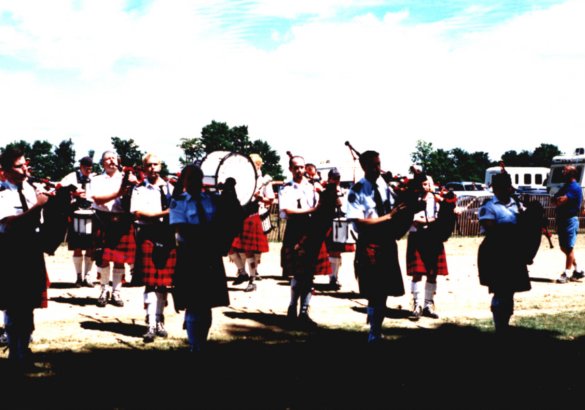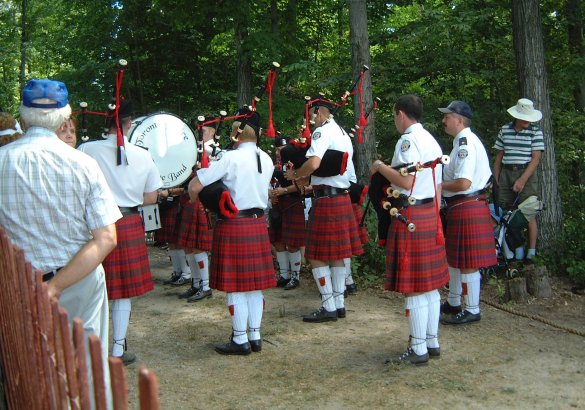 The Toronto Police Pipe Band was well represented at the Fergus Grade 3 competitions on Saturday, August 11, 2001. Drummers and Pipers held several individual practices as well as some group practices before their event.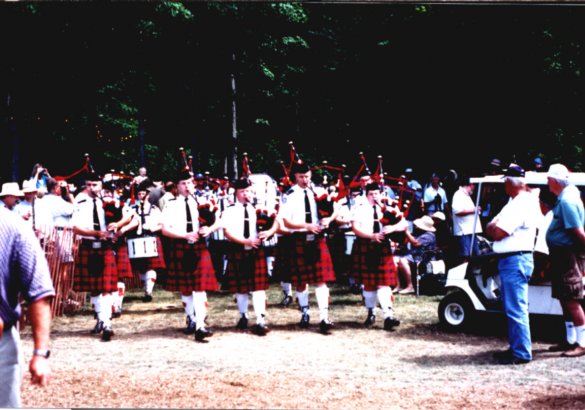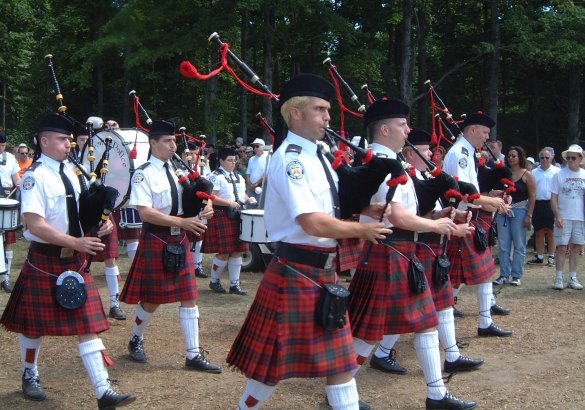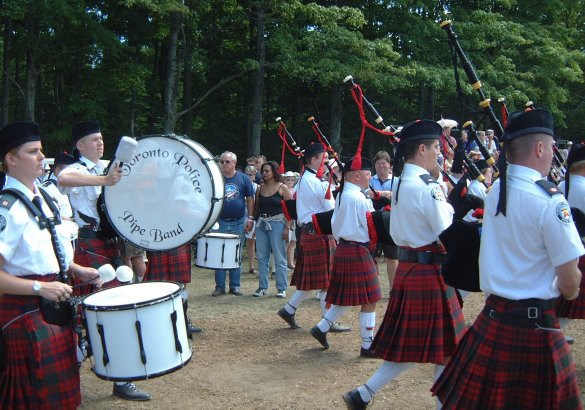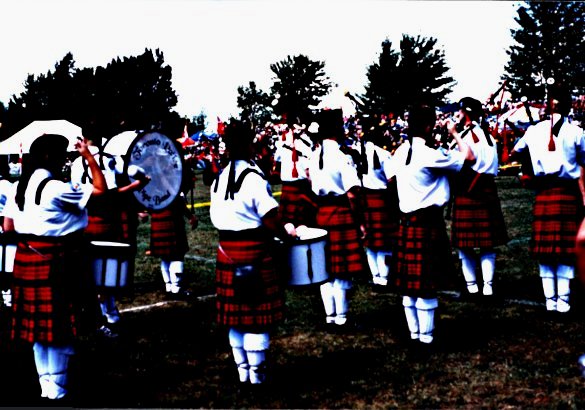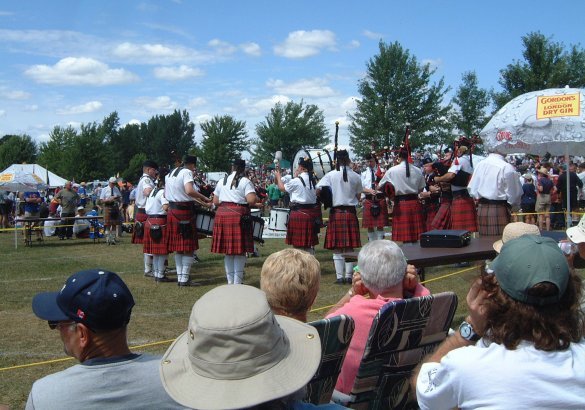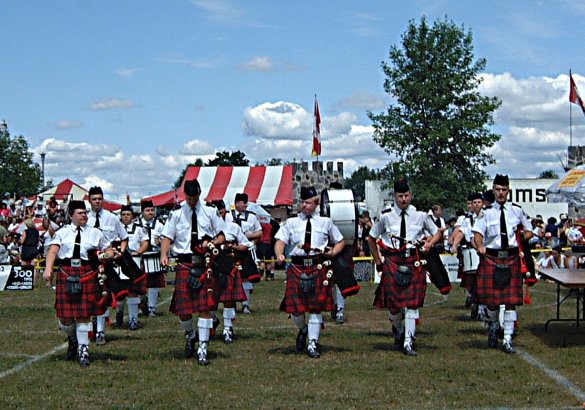 The competition was scheduled for 2:00 p.m., but there were delays mainly due to an unfinished tug-of-war competition and other events on the main field following the opening ceremonies. The members of the Toronto Police Pipe Band, wearing the Dress Ross tartan, delivered an excellent performance which was much appreciated by the crowd.
THE SUNNYSIDE SUNDAYS ETHNIC EVENTS
TPPB - THE SCOTTISH PAVILION - Sunday, August 4, 2005
Click on the thumbnail photo to obtain a larger version.


Two pipers and a drummer represented the Toronto Police Pipe Band on the programme. It would have been very difficult to accommodate the entire Class 1 band on the stage. As they stood on the boardwalk, I took their picture in the Dress Ross tartan so that they could prove that they were at the Sunnyside Pavilion. A few of their pieces on stage would have been truly spectacular if joined by the full band.