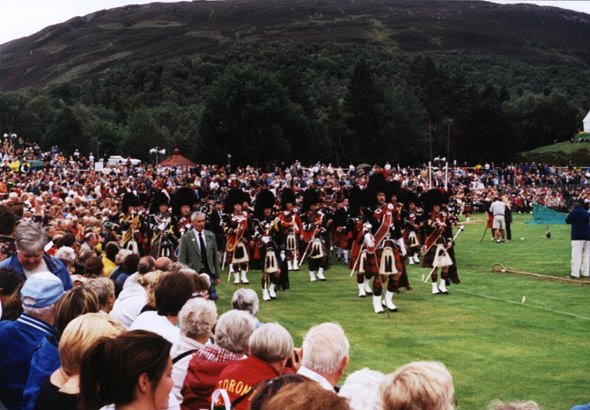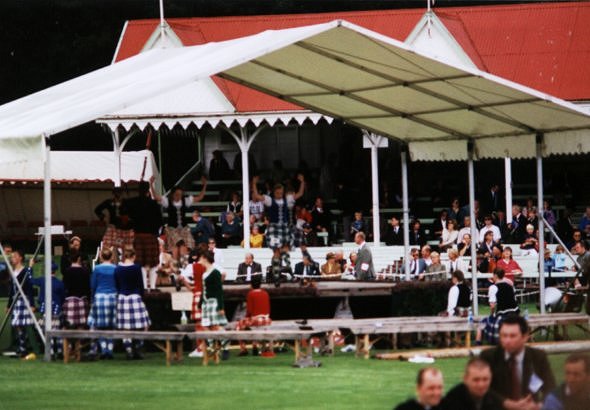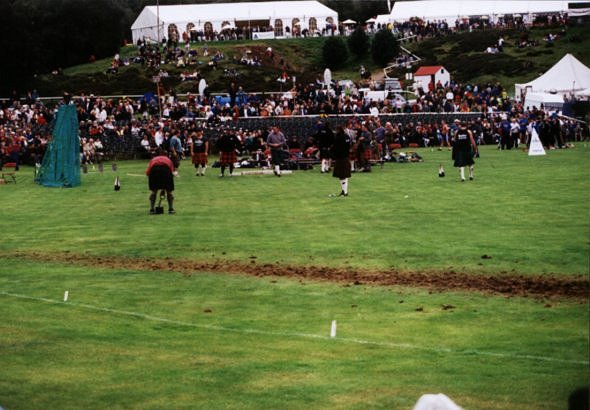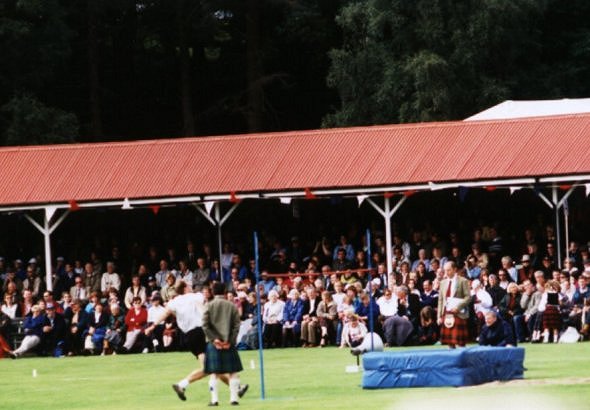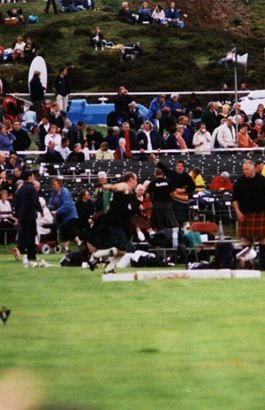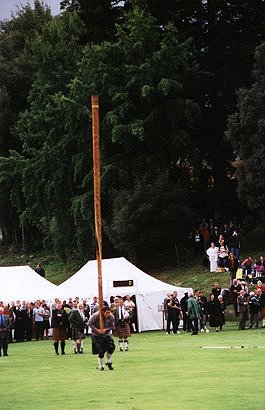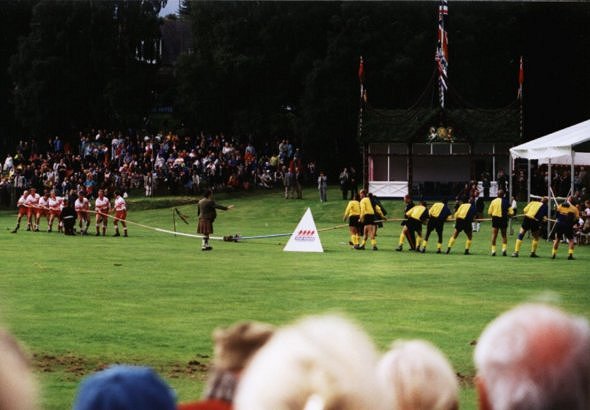 Fortified by a box lunch, we found our way to the Ringside Seats in the middle of section C where there was an excellent, if uncovered, view of everything. Unlike most Ontario Highland Games, we noted that all events took place on one large field. Aside from the usual piping and dancing competitions plus heavy events, we noted several track events and a hill race up Morrone.

The very first titled article in the Book of the Braemar Gathering states "It takes more than a little rain to dampen the spirit of the games". Fortunately, we located the reception tent during a slight shower, and a nearby Glenfiddich booth was distributing free samples of their product.
CANADIAN MASSED PIPES & DRUMS
FIRST PERFORMANCE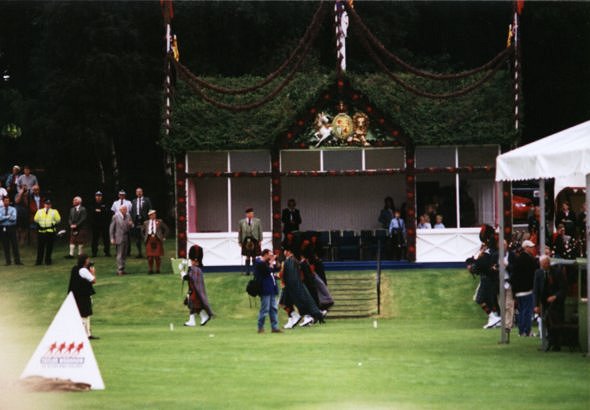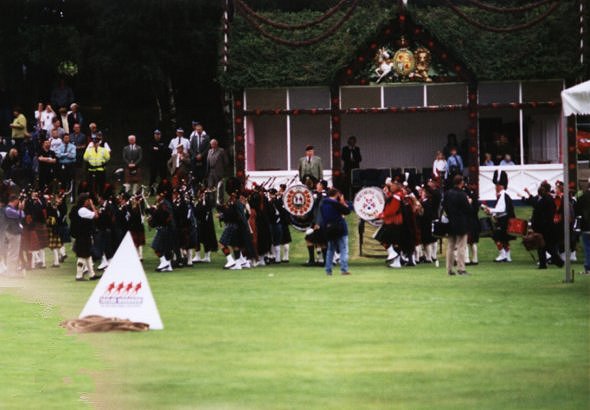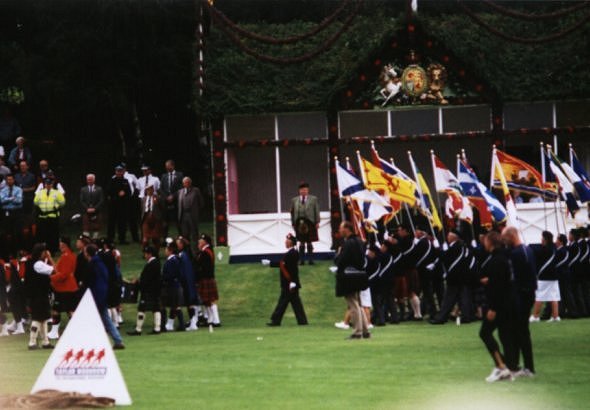 The Massed Canadian Pipes and Drums "topped the bill" at Braemar as a "Special Attraction", and for many of the members it was a welcome return to the gathering. The salute was received in front of the Royal Pavilion by a Vice-Patron of the Braemar Royal Highland Society.
ARRIVAL OF THE ROYAL PARTY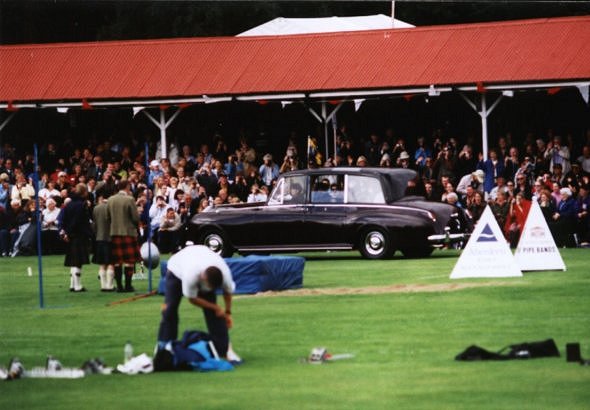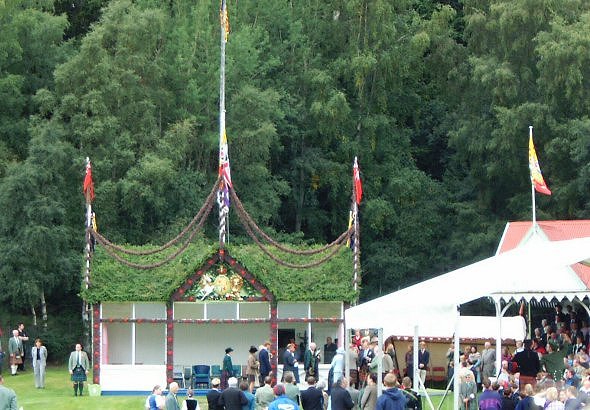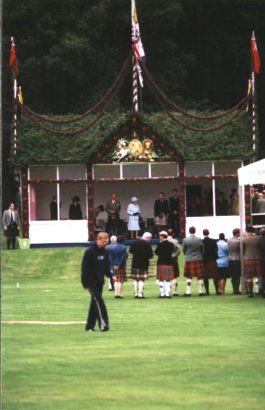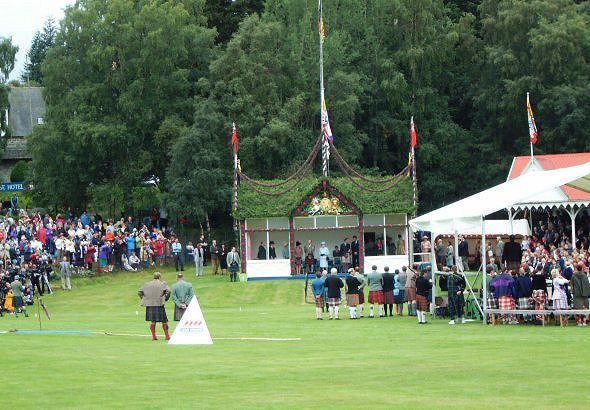 The Royal Party arrived at the Braemar Gathering at 3:15 PM. Seated left to right were Sophie Rys-Jones (the Countess of Essex, Prince Edward's wife), Prince Philip (the Duke of Edinburgh), Her Majesty the Queen, Prince Charles (the Prince of Wales) and Prince William.
CANADIAN MASSED PIPES & DRUMS
SECOND PERFORMANCE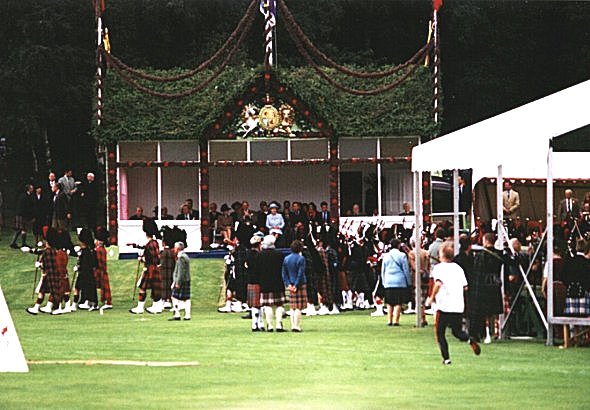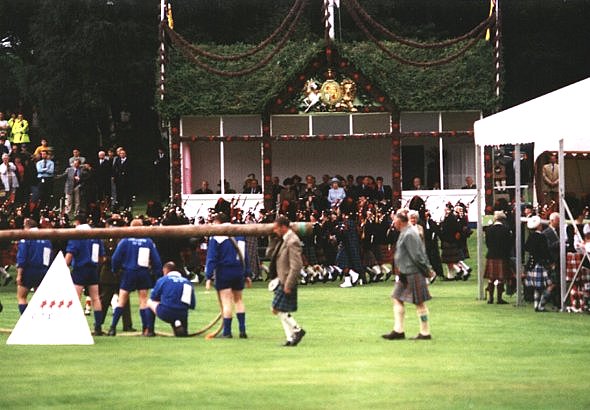 The band was met with enthusiasm by the crowds that gathered at The Princess Royal and Duke of Fife Memorial Park on Saturday, September 1, 2001. This was particularly memorable, because Ross Baxter was presented to Queen Elizabeth for the second time.
DEPARTURE OF THE ROYAL PARTY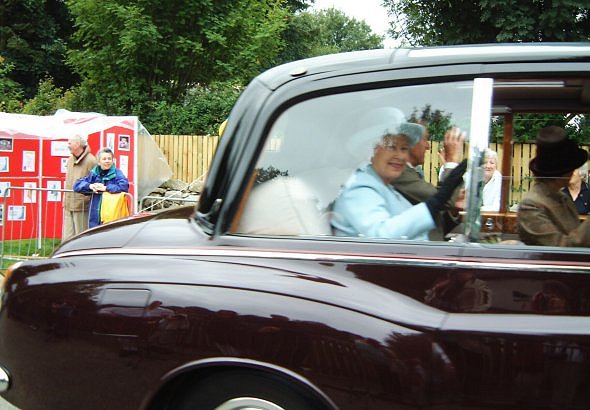 The Royal Party departed just before 5:00 PM. [We observed that Sophie had her car window rolled partly down.]