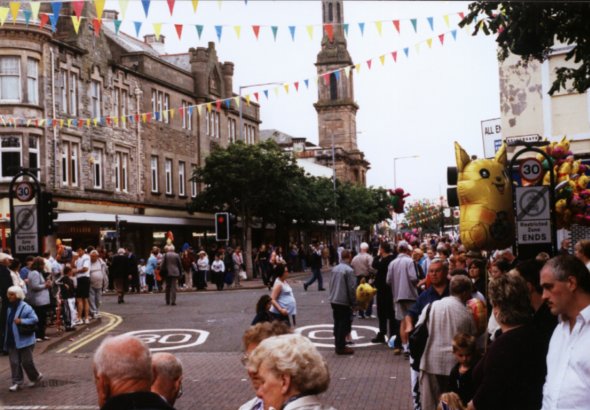 Scenes like this have occurred in Irvine on the third Saturday following the first Monday in August for almost 1000 years. During the parade, the Canadian Massed Pipes and Drums were the lead band and followed the Marymass Festival Queen. Halfway through the parade, in the town square, the parade stopped for the crowning of the Queen. About a half dozen people came out of the pubs carrying trays with glasses of scotch for the band. The support group was spared the ordeal of marching with the band.

In the first photo below, the parade came to a halt as the Festival Queen dismounted. Band members took advantage of the pit-stop to quench their thirst again.
MARYMASS FESTIVAL PARADE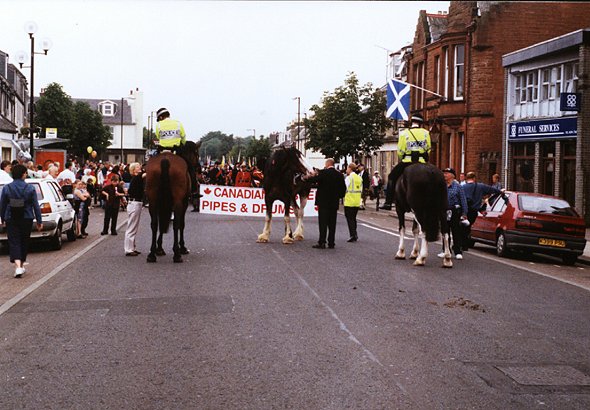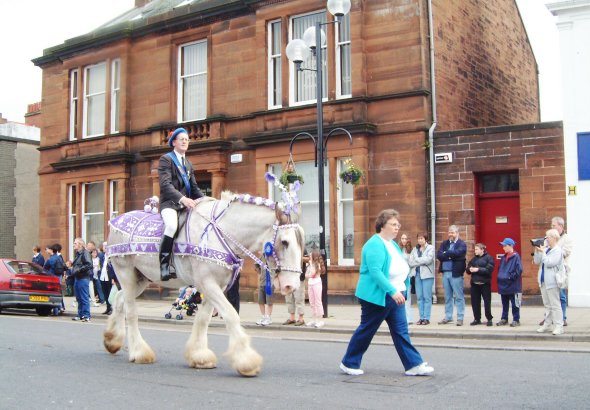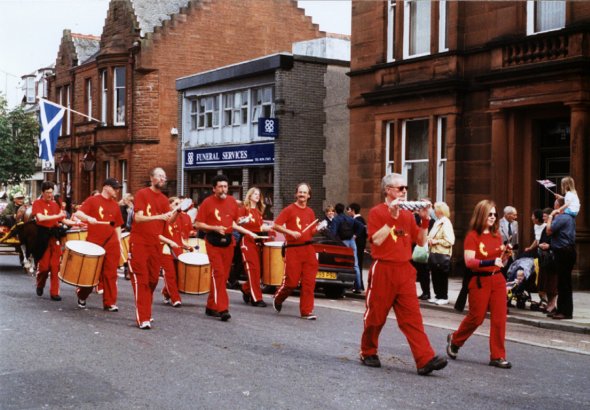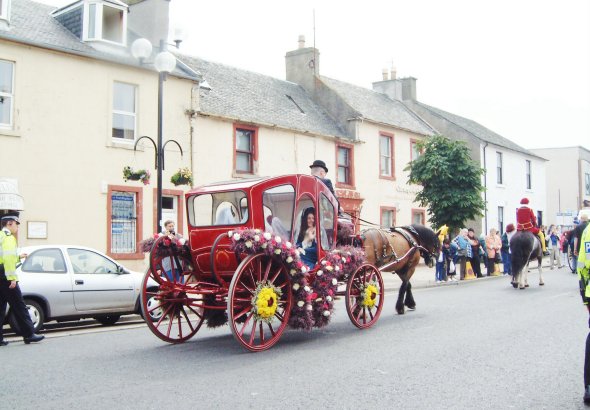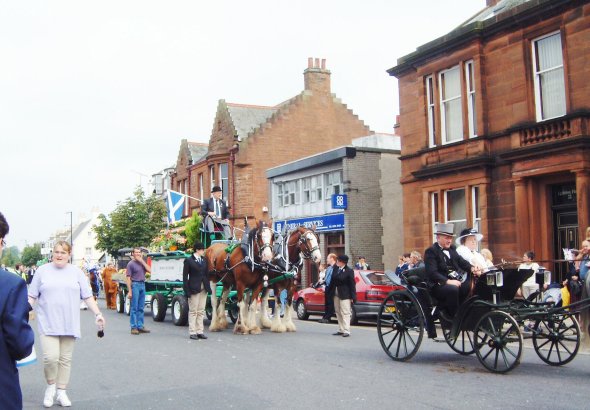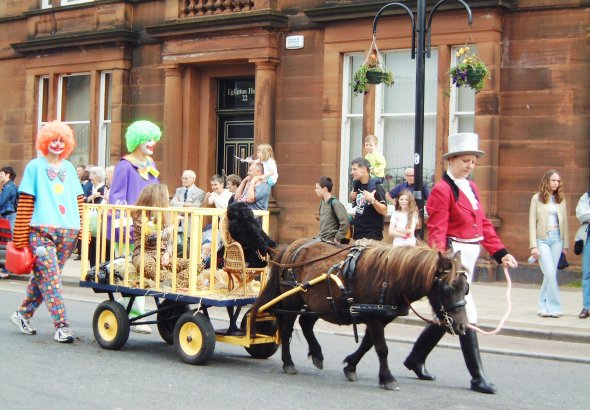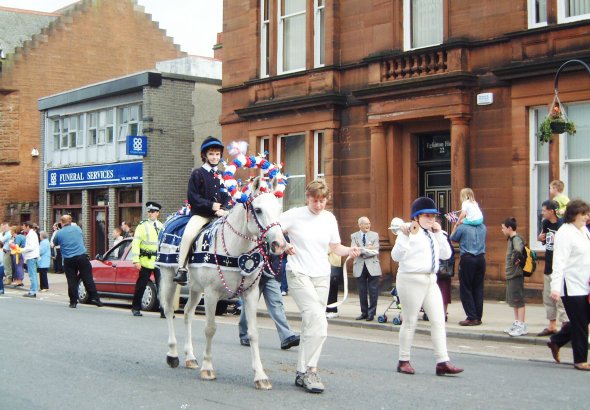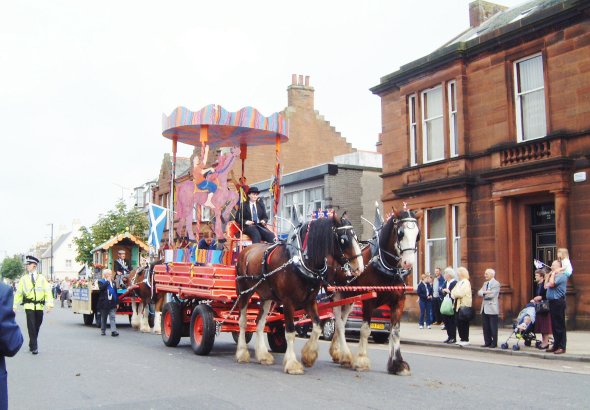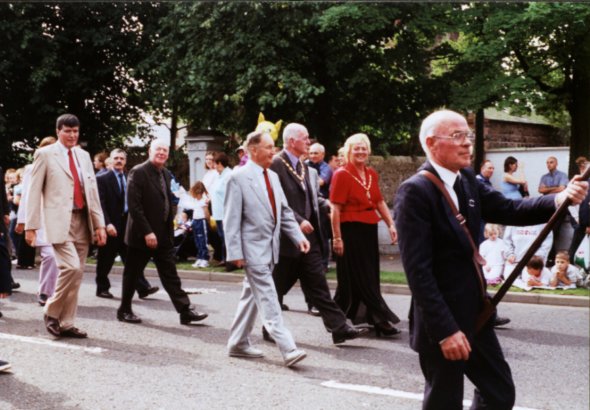 Gayly decorated horses and floats wound through the streets of Irvine for over two hours. Everyone, including the councillors joined in the festive spirit. We were accorded a "Civic Hospitality" at the Royal Academy School at Kilwining and Sandy Roads (soup, haggis/steak pie, neeps & tatties, other veggies, coffee/tea & shortbreads). After the cafeteria lunch, the band members and supporters were free to join the activities at the fair ground including the Clydesdale races (as seen below) until the departure at 5:30 PM.
CLYDESDALE RACES