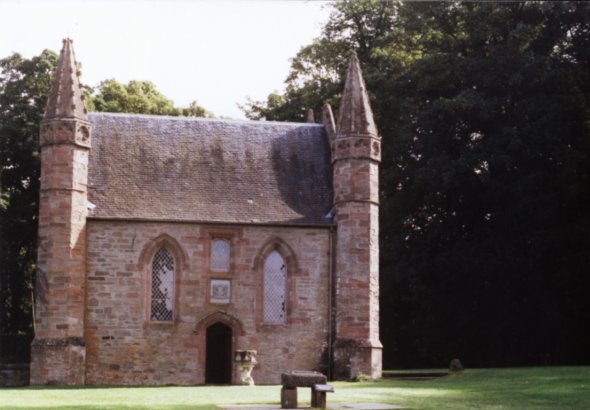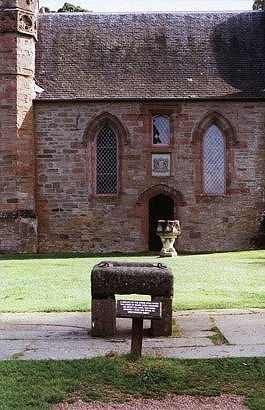 Let there be no doubt about the pronunciation of "Scone" as Skoon. There has been an Earl of Mansfield in residence at Scone Palace since 1600. [Did you remember to pronounce "Scone" properly?]

It is rumoured that the Moot Hill across the courtyard from the palace was formed when loyal subjects emptied the soil from their boots at the coronation of Robert the Bruce. There you will note that a replica of the Stone of Destiny commemorates the spot where Scottish Kings (and perhaps earlier Pictish Kings) were crowned. Naturally, the other Stone of Destiny was supposedly taken back to England by Edward I in 1296 ... and returned from Westminster Abbey in 1996 to the old Royal Palace at Edinburgh Castle to rest beside the Honours of Scotland in the Crown Room. My eyes could not discern which stone was a replica.
PARADE AND CEREMONIAL EXCHANGES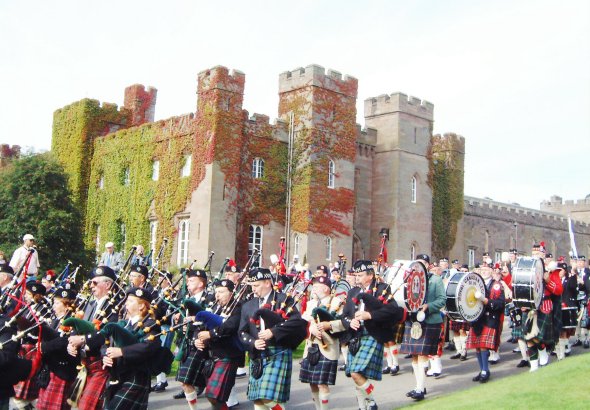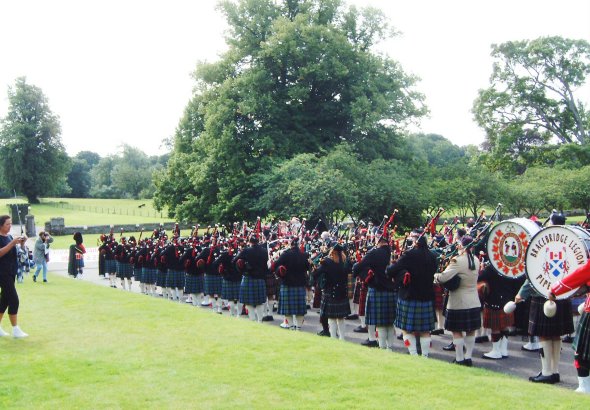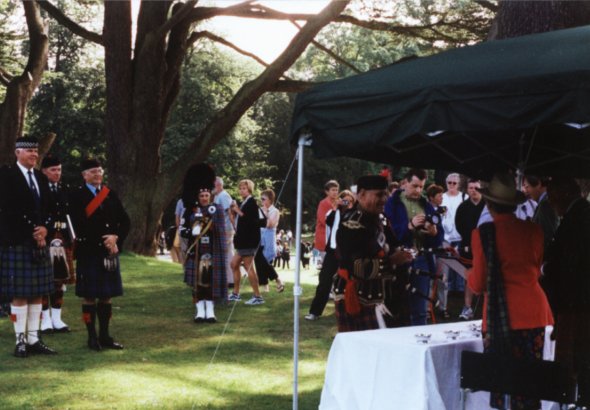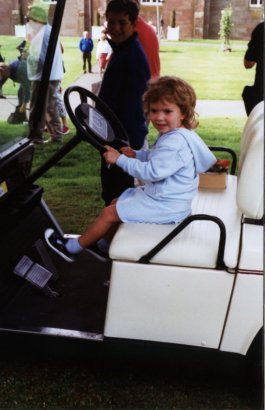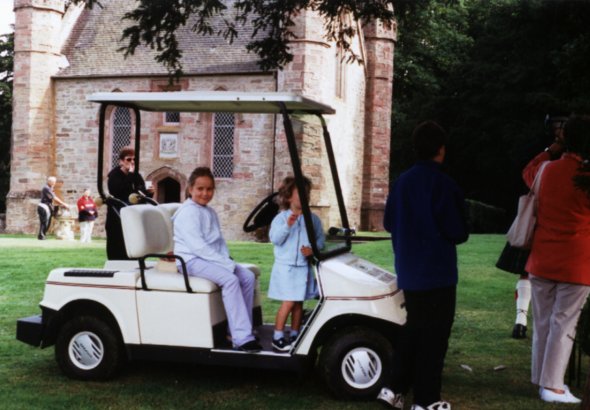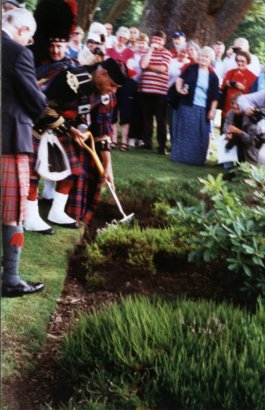 As usual, the Canadian Massed Pipes and Drums put on a spectacular performance. This was followed by an exchange of commemorative gifts and a tree planting ceremony on Moot Hill.

William and his two sisters, grandchildren of Lord Murray (Earl of Mansfield) and Lady Murray, were quite excited about their first ride in the golf cart and the opportunity to use the swimming pool behind the residential section at the right end of the Palace.