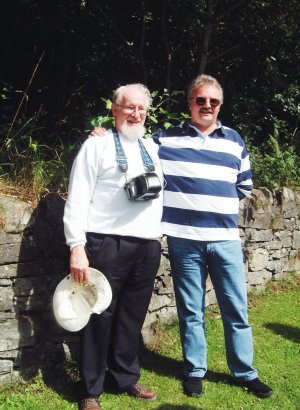 After breakfast, the group at Darroch Court received their commemorative white sweatshirts with a "Canadian Massed Pipes and Drums" crest. Thus, the band supporters were uniformly dressed when they marched five abreast in the parade through the town of Pitlochry to the lower grounds of the Athol Palace Hotel for lunch.

Wouldn't you know it? At the end of the march, "Captain Auchnagatt" and his charming wife Lorna came running up to Pat and Doug to say hello. It seems that they were travelling across the country and were caught in a traffic jam because of the parade. Since he is unaccustomed to bright sunshine, the "captain" wears sunglasses.
PARADE AT BLAIR ATHOLL CASTLE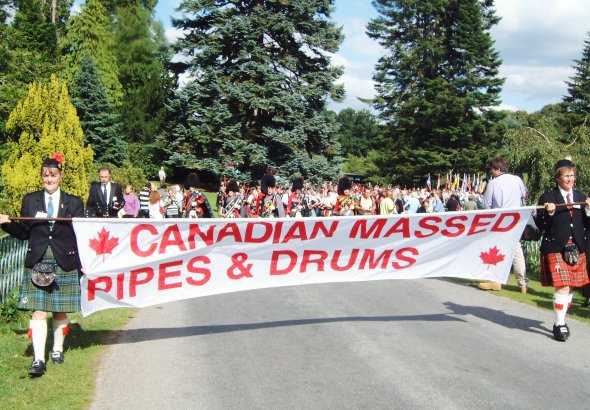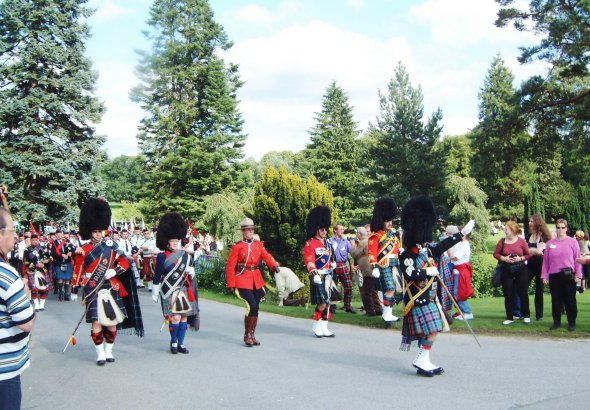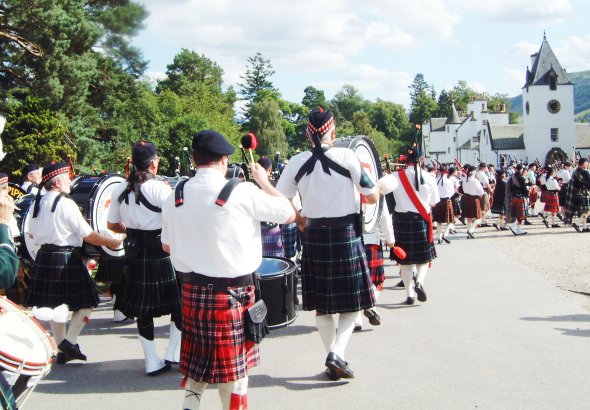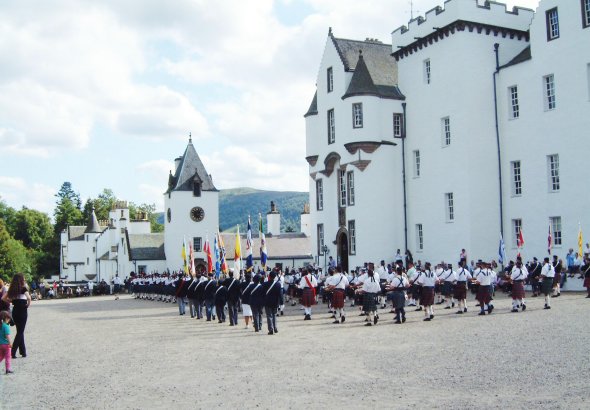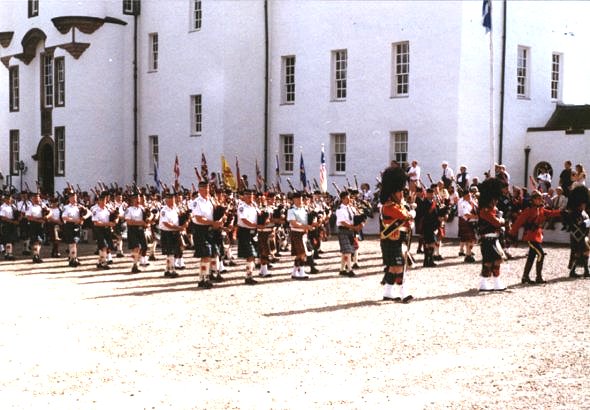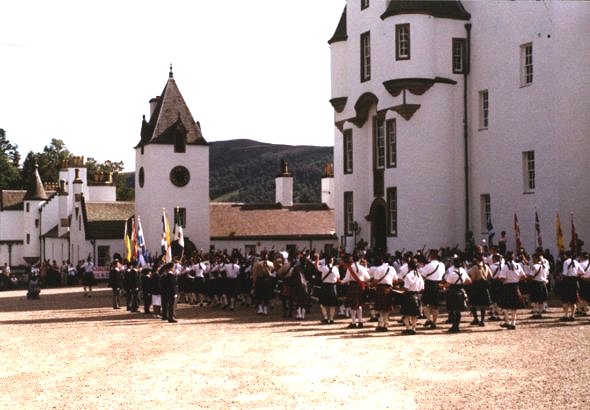 The bus took us to Blair Atholl Castle, where the 10th Earl of Atholl is in residence. Afterwards, we received a free tour of the castle, which is regularly whitewashed to maintain its appearance. Guides were on hand to describe the rooms and the displays.
SIGNING THE GUEST BOOK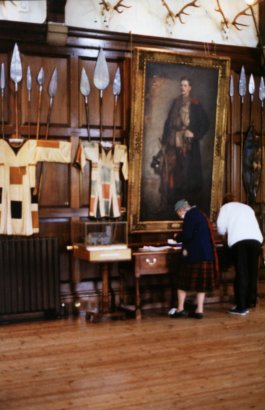 Although the taking of photographs is not allowed in the display areas, I did sneak this picture of Wendy Ross, Commissioner for Ontario of the Clan Ross Association of Canada, as she signed the guestbook in the great hall.

In the room prior to this one, the game of curling was displayed for Queen Mary. The hardwood floor still shows the marks of the stones, a few of which are prominently displayed around the building.