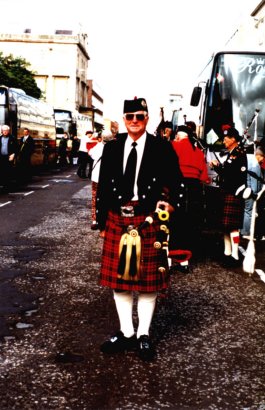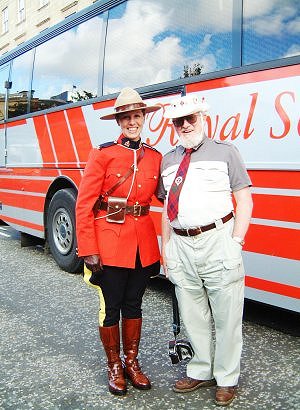 Don McDonald of Toronto chose the Ross Tartan for his kilt, and you'd have to agree that a special photo of this band member was definitely warranted.

Pat took my picture with our favourite Mountie, Constable Elizabeth Shaw. Many people wondered why Canada could not afford to send more than one representative of the RCMP. That request was turned down, but Elizabeth took a vacation from her duties and paid her own way to accompany her husband Pipe Major Robert Smith on the trip.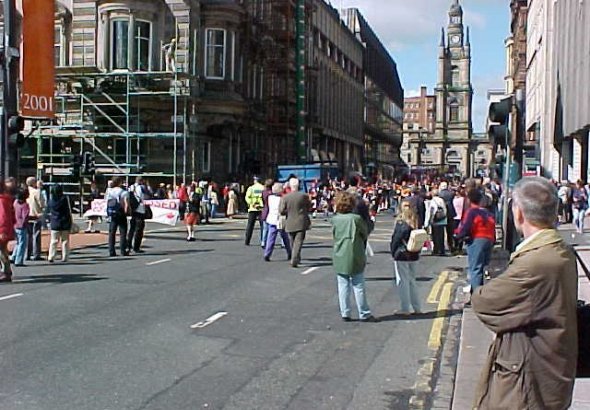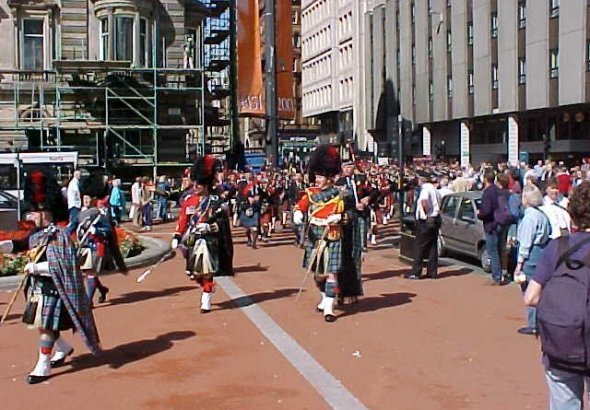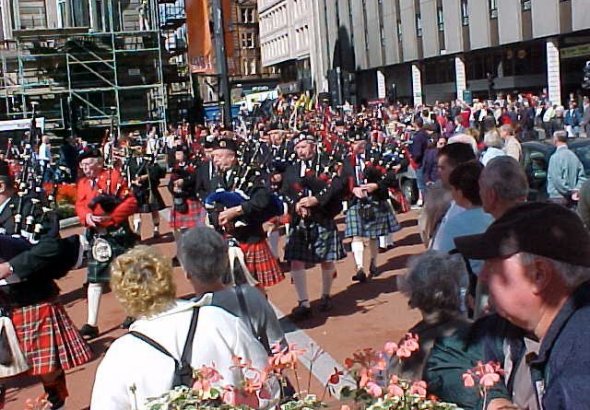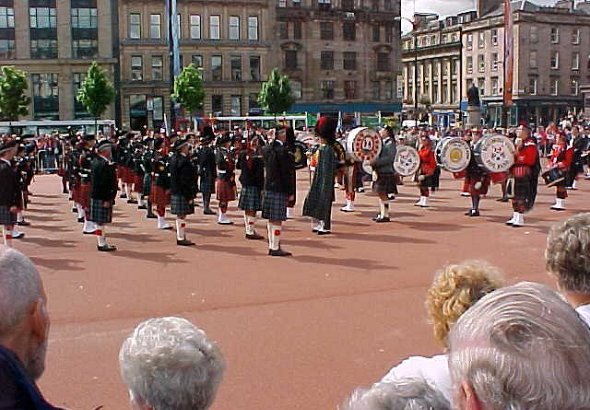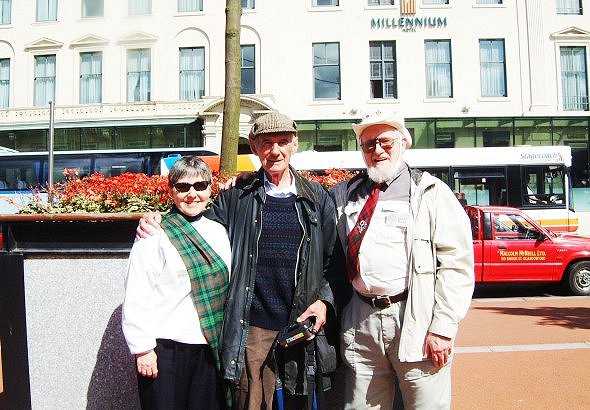 Since the supporters marched behind the band once again, we were unable to take any photographs. This set of pictures was provided courtesy of our friend Ranald Mcintyre, who travelled over from Falkirk. He posed with Pat and me afterwards.
CIVIC RECEPTION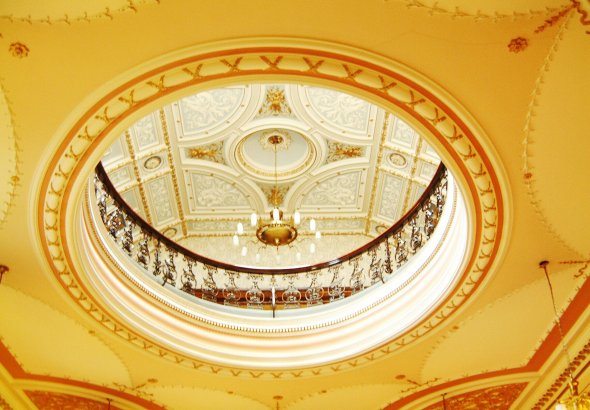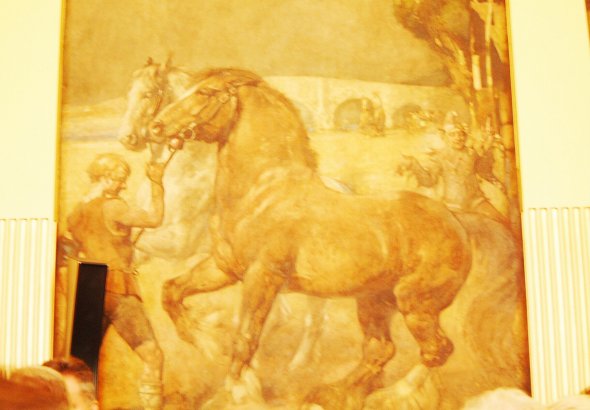 The Great Hall of the City Chambers is richly decorated, and Pat wanted to take advantage of the opportunities for pictures. After her trip to Glasgow for the Conference on Molecular Systematics in August of 1999, she posted many pictures at her website.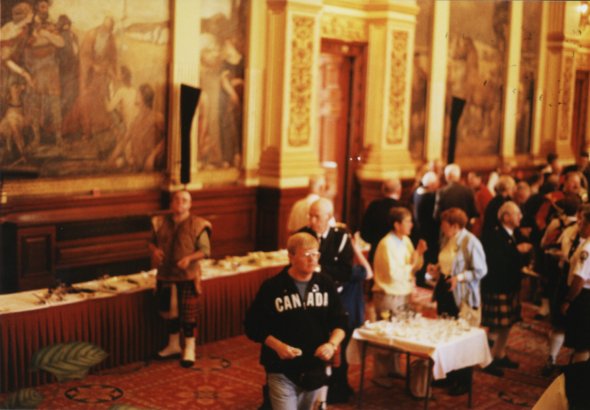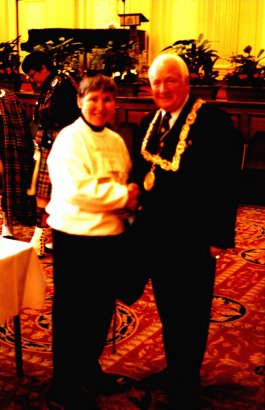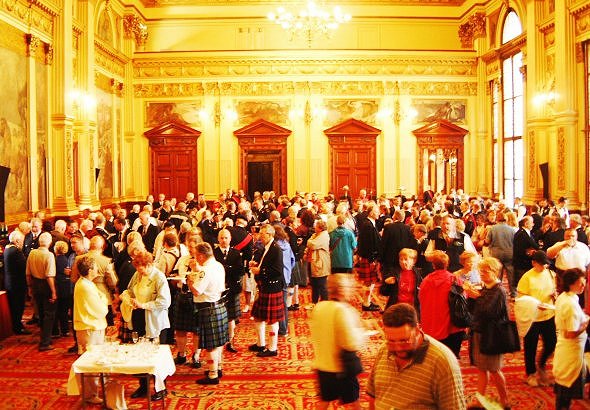 Due to the size of the group, this reception was a stand-up and finger-food event. Pat chatted with the Lord Provost about her previous visit to Glasgow, and they posed for a photo. I learned that the only Right Honourable Lord Provost in Canada is the Mayor of Niagara Falls.

For 56 years after the battle of Culloden, the bagpipes were supposedly banished. The tradition survived. Today, the Glasgow College of Piping is associated with the famed Prince Edward Island College of Piping.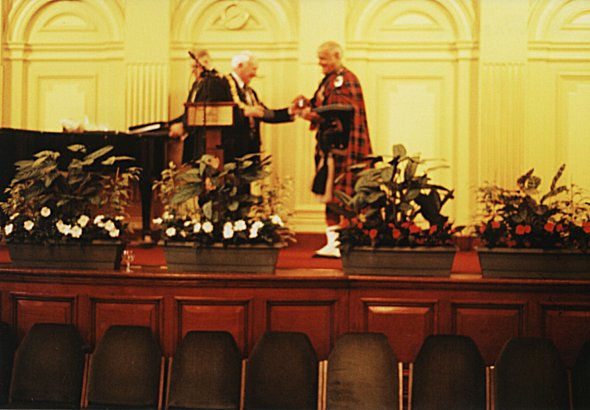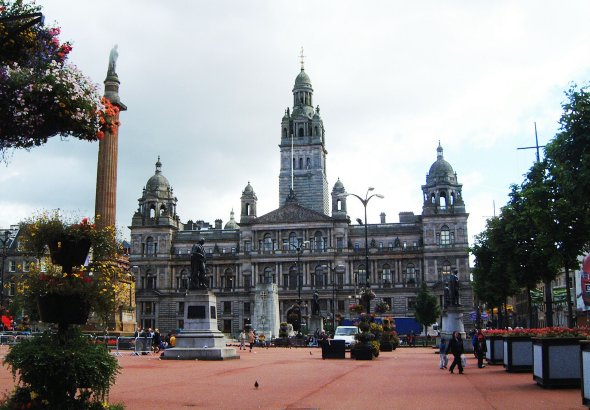 The Lord Provost of Glasgow exchanged presentations with Senior Pipe Major Ross Baxter and representatives of all of the bands. Pat and I spent the afternoon window shopping after this photo was taken of the City Chambers at the end of George Square.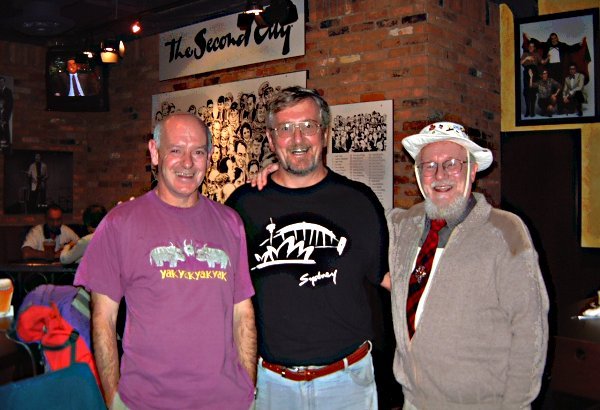 Alex Munro (who lives near Dechmont Hill in a wee triangle formed by Blantyre, East Kilbride and Cambuslang south of Glasgow) was unable to meet us during the 2001 tour. So Sandy Campbell and I met him between flights at Pearson International Airport on October 3, 2002. Alex was returning from a holiday in Colorado. The photo was taken in a pub at Terminal 2 before Alex and I went to Terminal 1 where he caught his flight to Scotland.