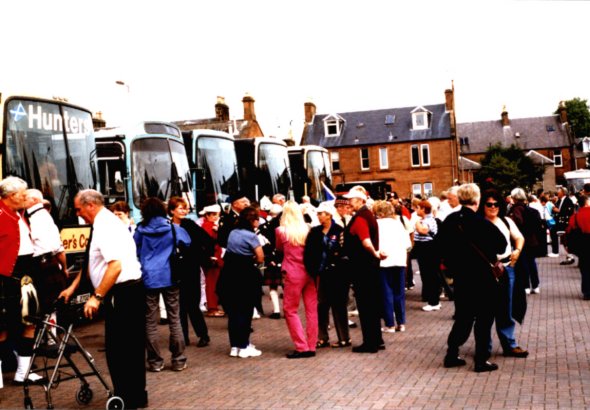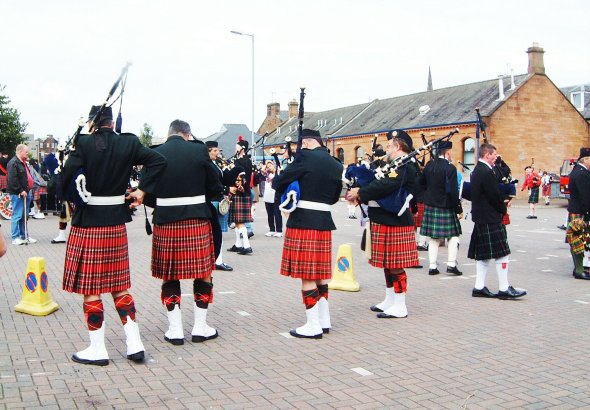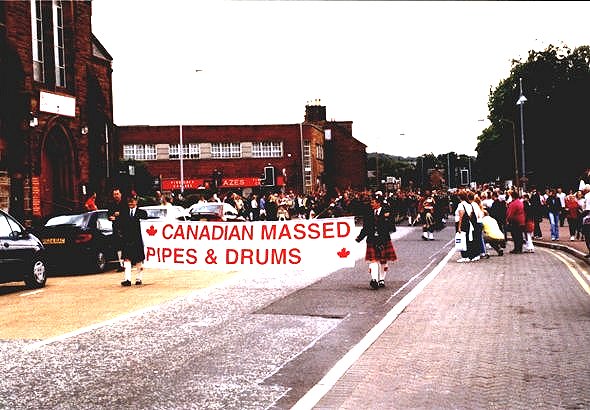 The trip on the first day went as scheduled except for one illness in bus #3 on the way. This was the first person from Pollock Halls to have the symptoms of a 24-hour flu which eventually hit about one-third of the tour group.

Otherwise, we enjoyed the scenery as we travelled to our southernmost venue. The driver pointed out the "Devils' Beef Tub" just north of Moffatt. Scots stole cattle across the border, and herded them to this sheltered valley. The English feared this part of the land, because the cattle were difficult to retrieve.

Our seven buses lined up in the Brooms Road parking lot in Dumfries, and the pipers had a tune-up and practice. One-half hour later, the parade proceeded along the side of the Nith River and up to the main street.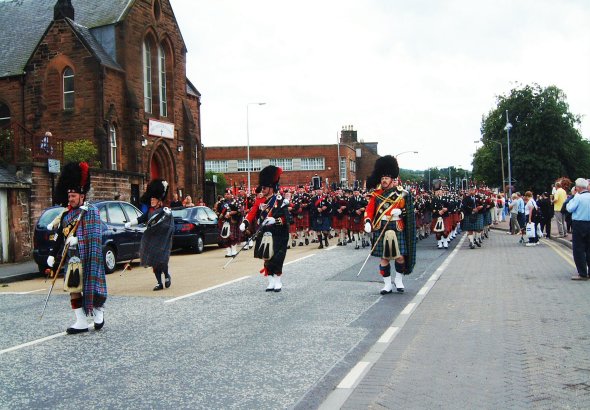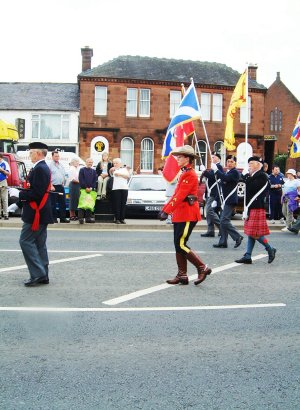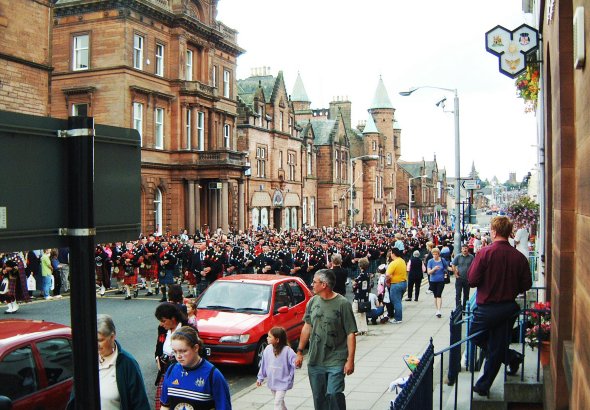 On this occasion, Constable Elizabeth Shaw of the RCMP was situated with the colour party behind the pipers and drummers. She quickly became a recognized symbol of Canada and a hit with the crowd. The organizers soon decide to advance her through the band ranks until she had a more prominent position. The spectators increased in numbers as the band approached the centre of the city.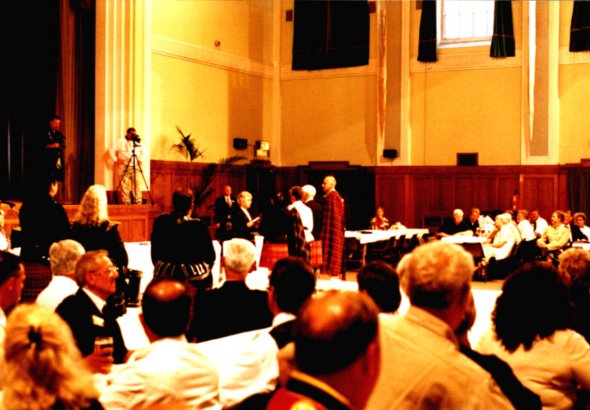 The ceilidh was held at Easterbrook Hall. Prior to the feast and festivities, Maureen Godard and Bill McAllister exchanged marriage vows. They were ushered into the hall and between the colour party by two pipers and three tenor drummers.

On the return to Edinburgh, one of the group became unconscious after complaining of chest pains. An ambulance was called when the bus made a pit-stop at a Harvey's. A second bus stopped and two nurses and a doctor took over as the patient was stretched out on the rear seat. We arrived back at Darroch Court of the University of Edinburgh residences at 2:00 AM.