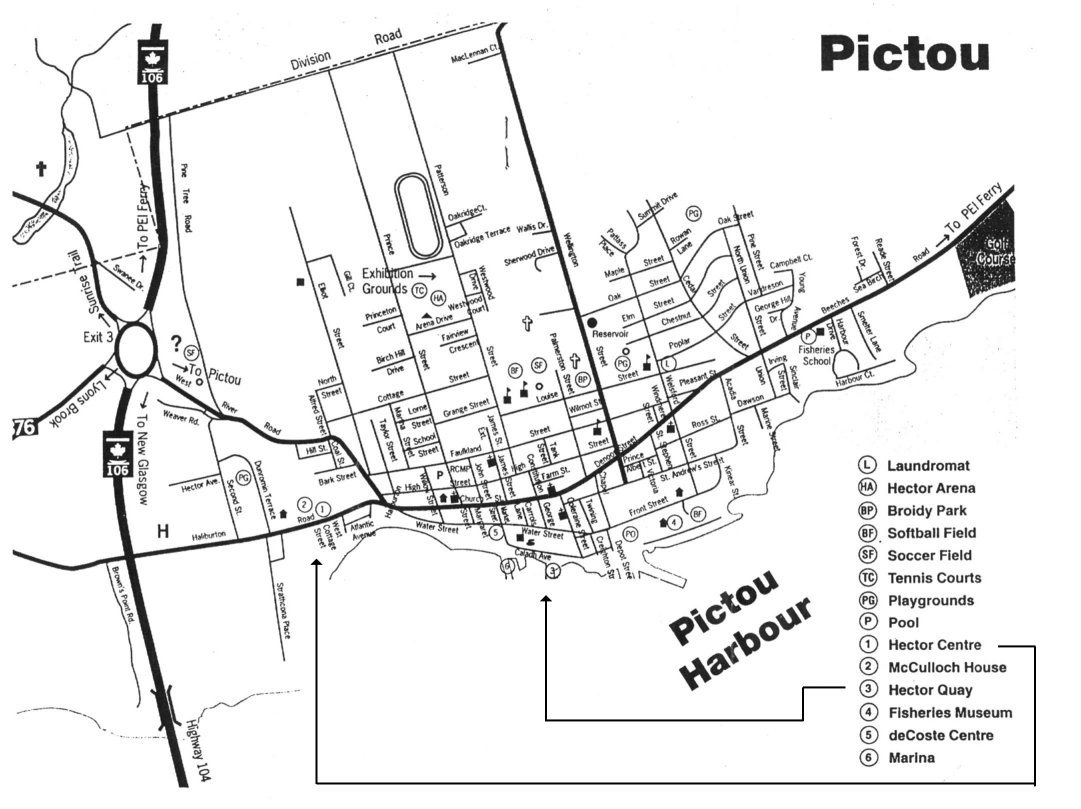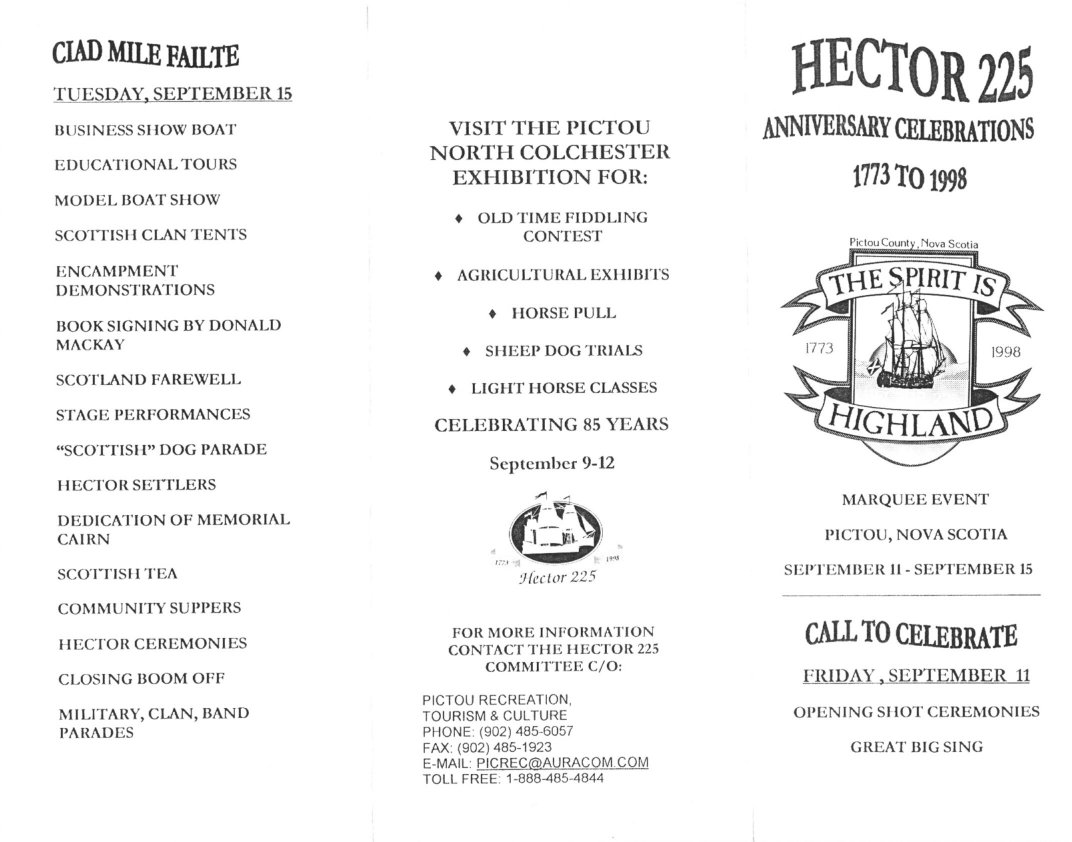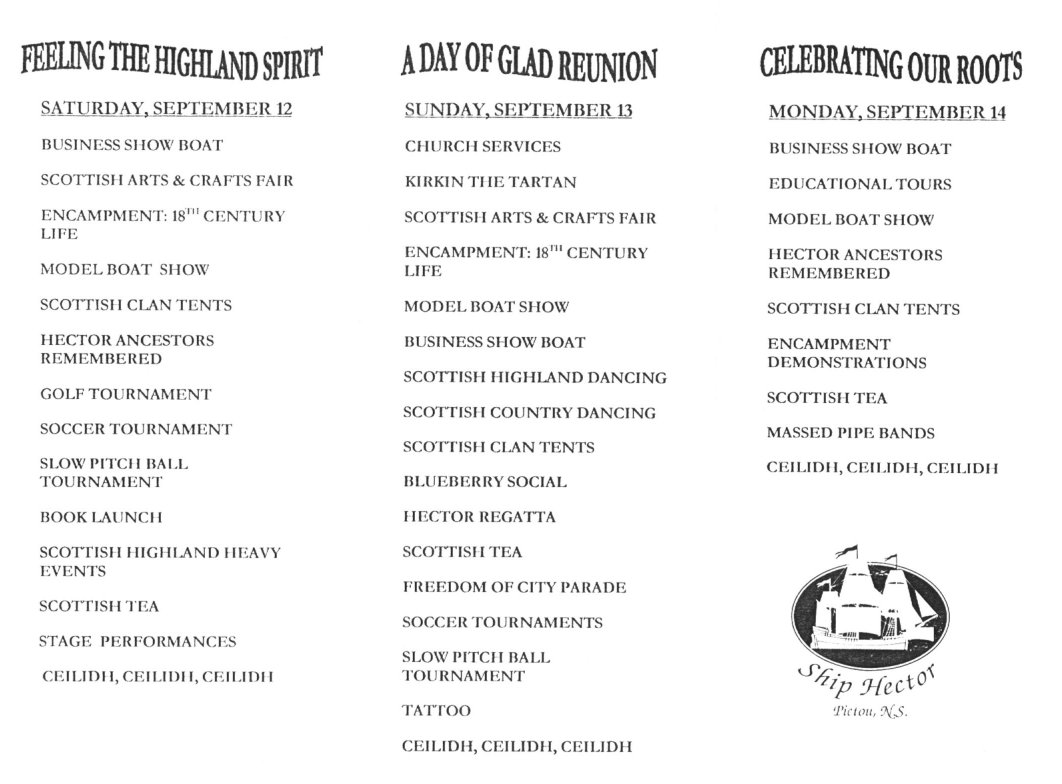 Here is a Map of Pictou with the complete Programme of Events for 1998.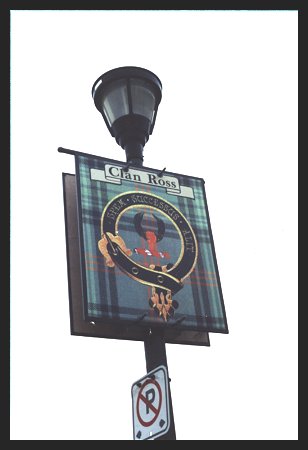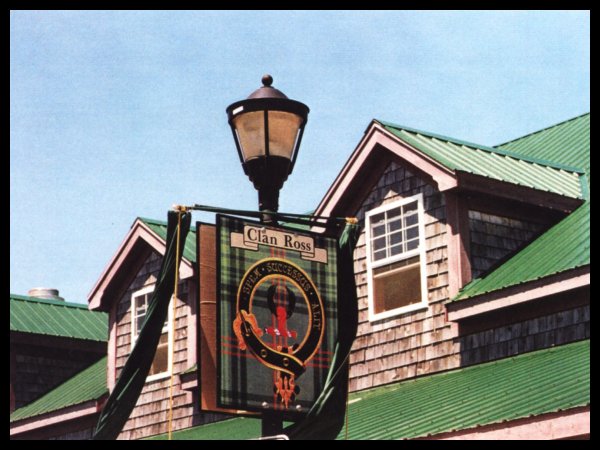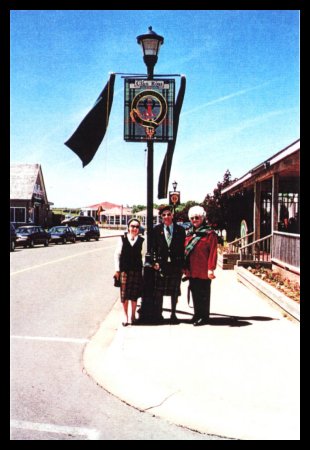 The permanent Clan Ross banner on the Avenue of the Clans adjacent to the Hector Museum.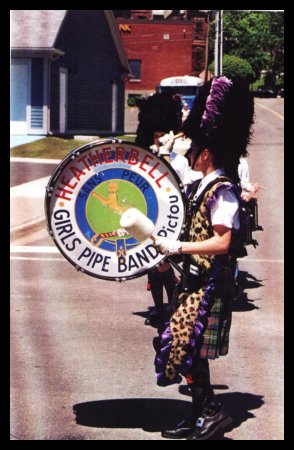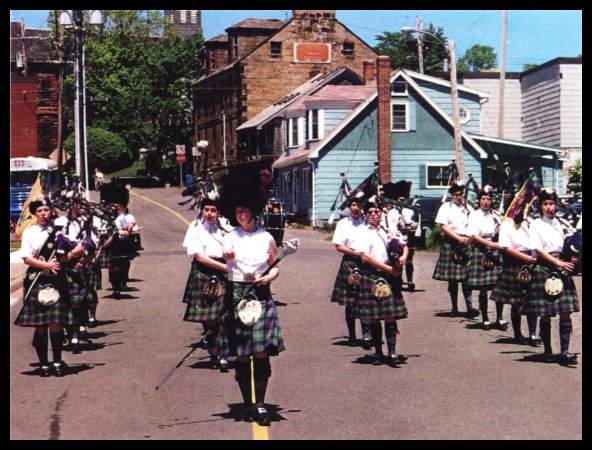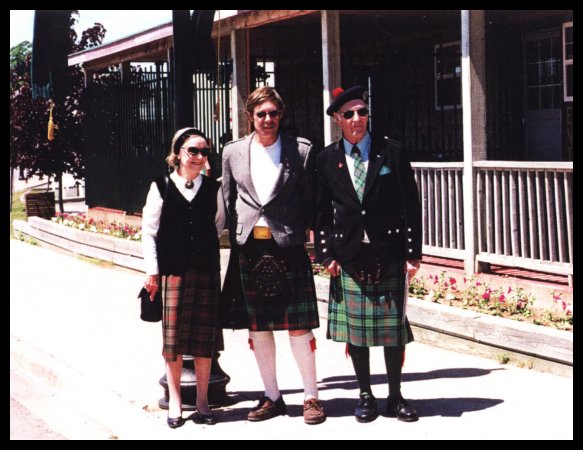 The parade of the 225th Anniversary Celebrations in 1998
commemorates the arrival of the Hector at Pictou on September 15, 1773, with the first Scottish settlers.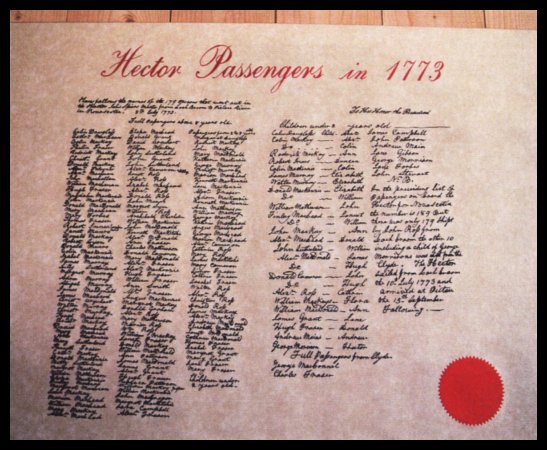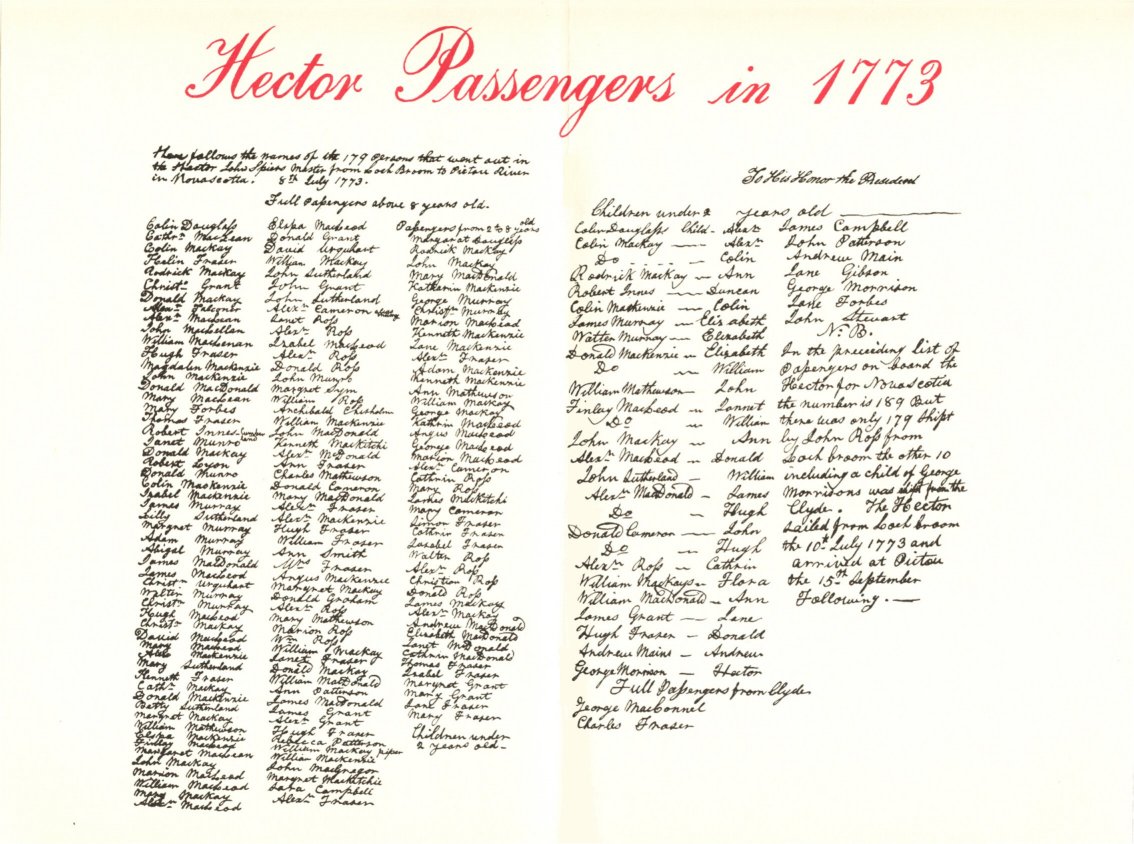 The Passenger List of the Hector included 15 Rosses.
To the right an "enlarged version" may be accessed.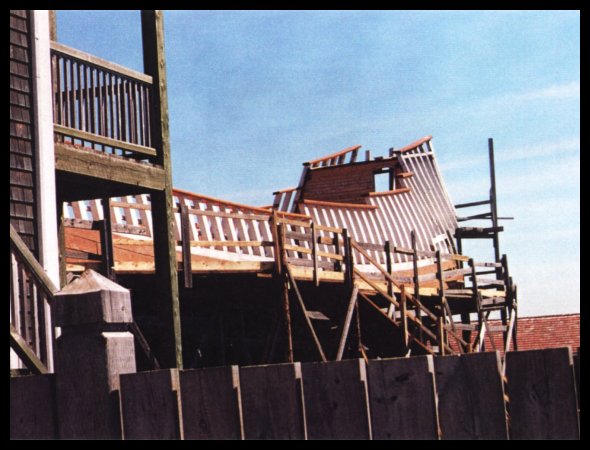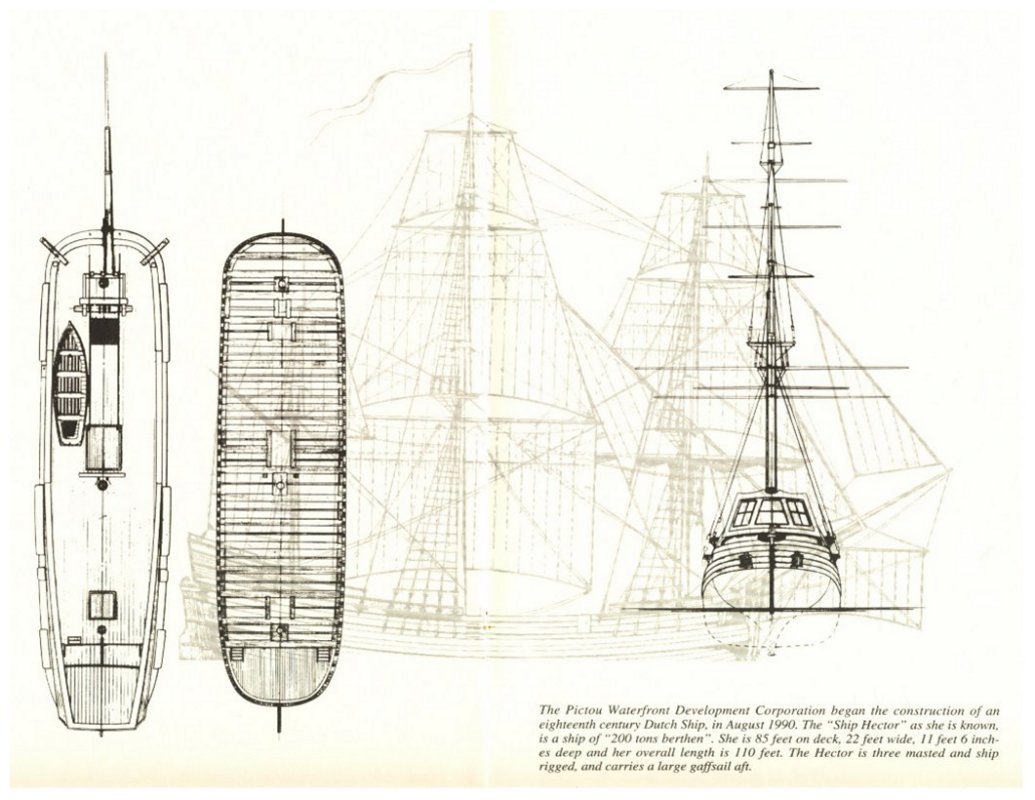 The construction of the replica of the brig Hector is shown on the left, and the plans are to the right.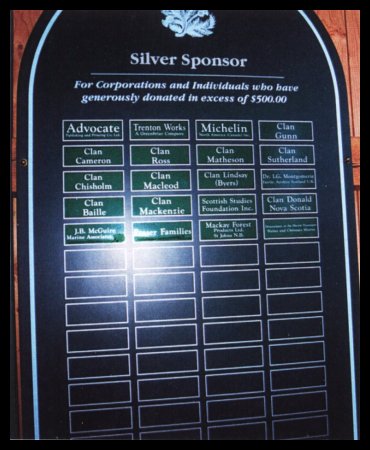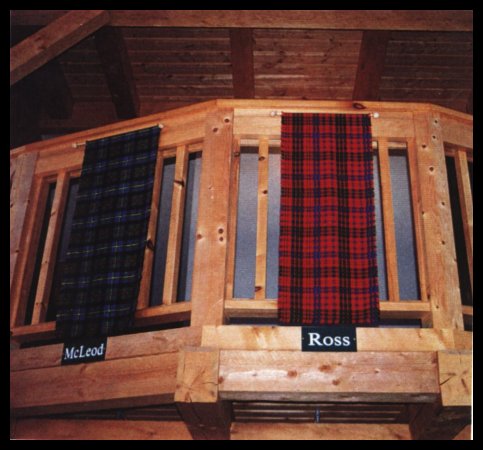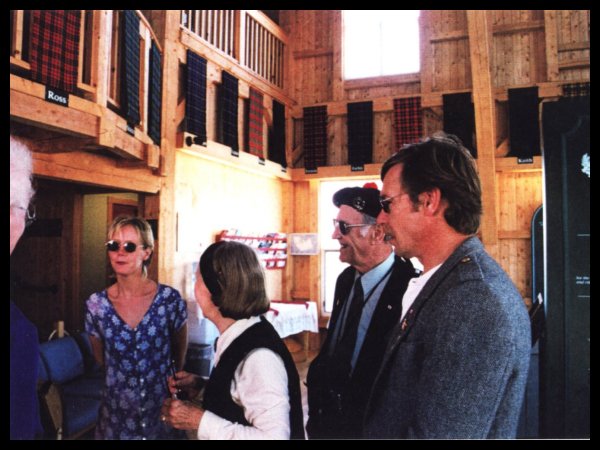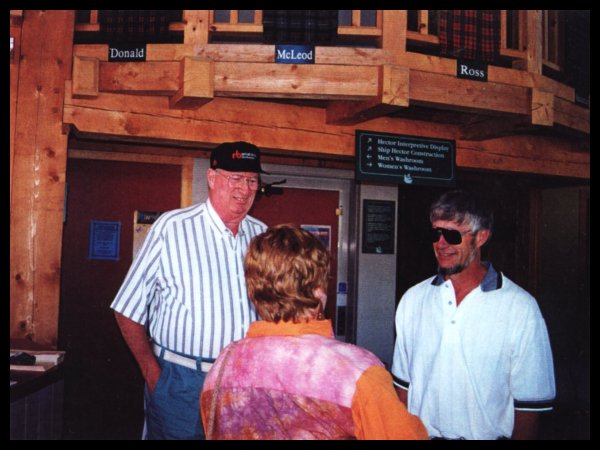 All scenes here are inside the Hector Museum. A silver plaque upper left recognizes the support of Clan Ross in the reconstruction of the Hector. The Ross tartan is displayed to the right. Below, groups of Ross visitors receive a tour of the museum.