Click on the thumbnail photo to obtain a larger version.
BED & BREAKFAST
"SPINNING YARNS"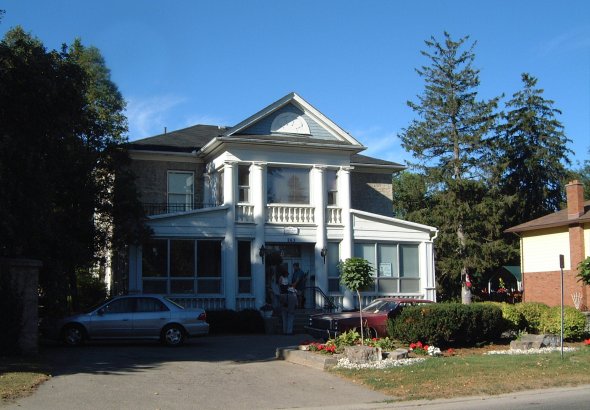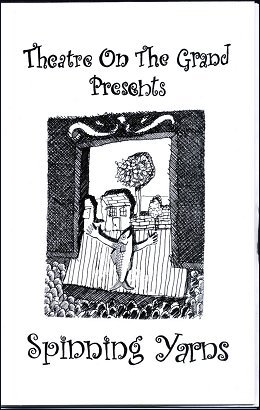 Since there are few motels around Fergus, we stayed overnight at Stonehurst B&B, managed by Johanna and Peter Weissenborn, which was sold to Rich and Deb Schlieker in October, 2004. This historic 1867 limestone manor is within easy walking distance to downtown Fergus.

After lunch on Friday, we took in some light entertainment in the form of "Spinning Yarns", a mixture of singing, fiddling and storytelling based upon a young man's experiences growing up in Newfoundland.
INSIDE THE MAIN CASTLE GATE
HERITAGE TENT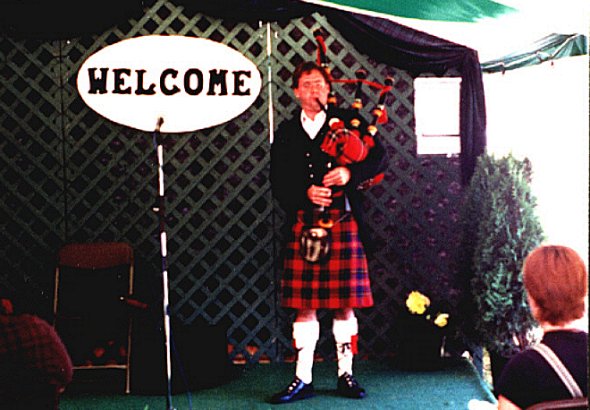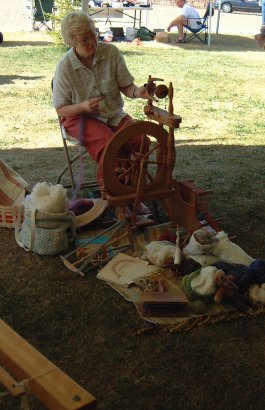 We expected to meet our cousin Lloyd Ross at the Heritage Tent, but our paths just never crossed. His friends, Donna and Donald McAlpine, managed to catch up with us at the Highland Games in Blairgowrie, Scotland, to express Lloyd's regrets.

We did see a few of the workshops, demonstrations, displays and lectures ... including the Northumbrian pipes and spinning pictured above.
SLEEMAN'S HIGHLAND PUB
"SEVEN NATIONS"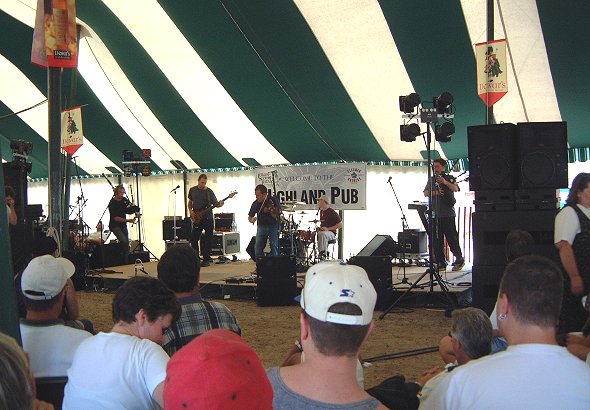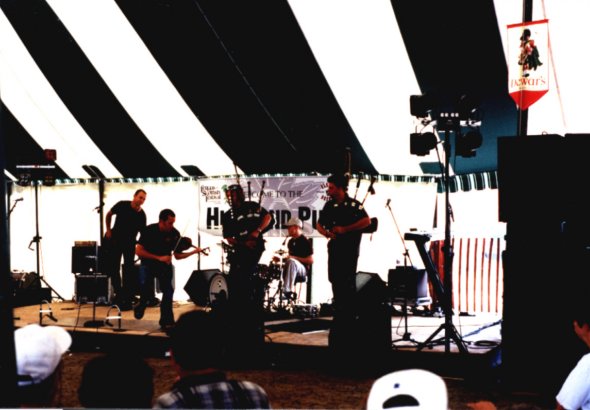 Before our departure on Saturday (to tend to CAT back home), we visited the Highland Pub to listen to songs by the famed "Seven Nations" group.