Selkirk Settlers - Belfast, PE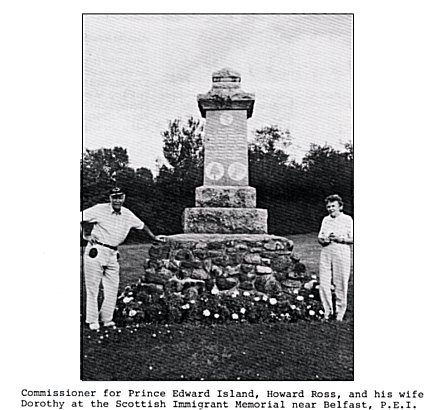 The inscription on the granite Scottish Immigrant Memorial at Orwell Corner near Belfast, P.E.I., reads: "In memory of the arrival of the Scottish Immigrants, who came to this island by Lord Selkirk's ships, the Polly, the Dykes and the Dughton in August, 1803, and made homes for themselves and their children in the woods of Belfast."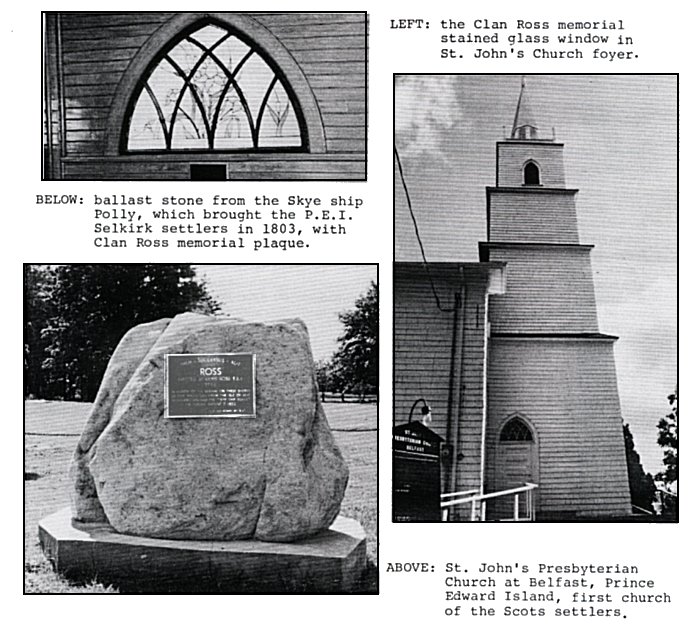 The plaque and memorial balast stone, dedicated on August 16, 1997, is located at the entranceway to Lord Selkirk Provincial Park not far from Charlottetown. The legend on the plaque reads:
SPEM SUCCESSUS ALIT
ROSS
ERECTED BY CLAN ROSS P.E.I.
1996
In honour of the arrival on these shores of our ancestors
From The Isle of Skye Scotland, aboard the "Skye
Ship Polly" on Sunday, August 7, 1803
s e seo eilean an aigh

Photographs and data by Ian Mackay Ross
CRA-Canada Newsletter: February 16, 1998.