Click on the thumbnail photo to obtain a larger version.
Pat took all of these photographs with a Fuji digital camera.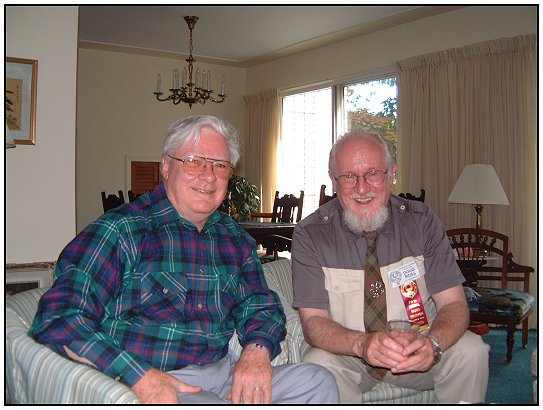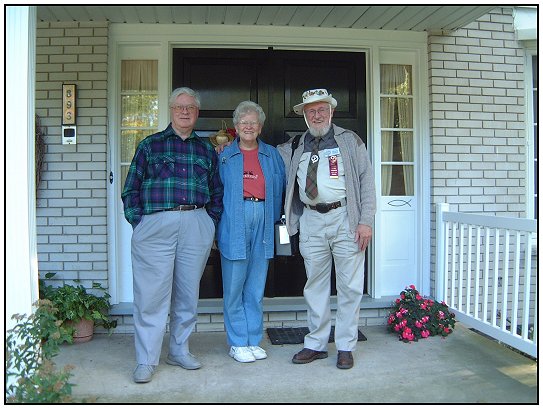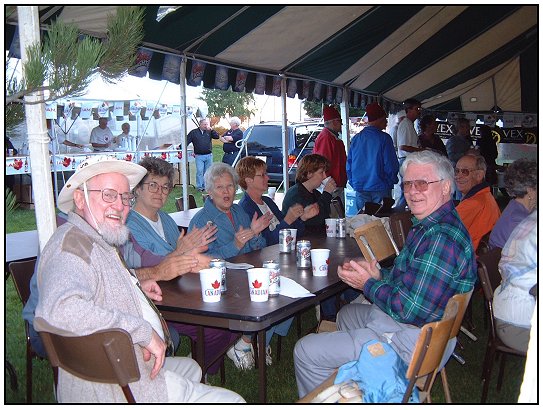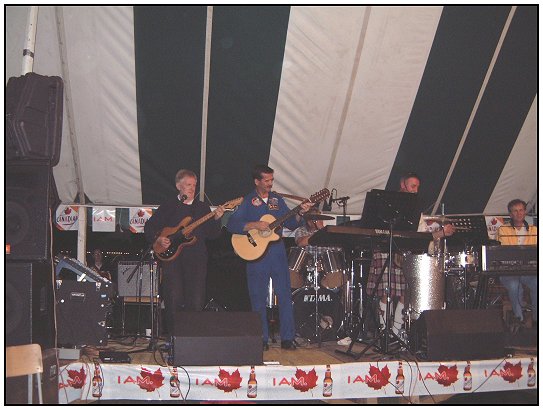 Our friends, Hugh and Mary, met us soon after our arrival in Sarnia on Friday, August 18th, 2000.
After a social hour or two, they drove Pat and me to the 17th Annual Sarnia Supreme Highland Games.
One of the main events was the Ceilidh Tent.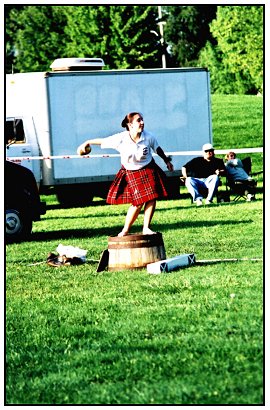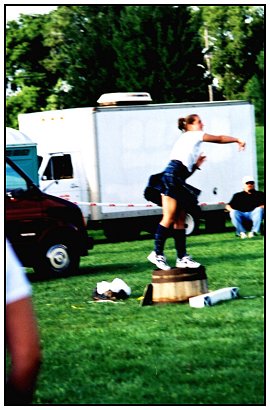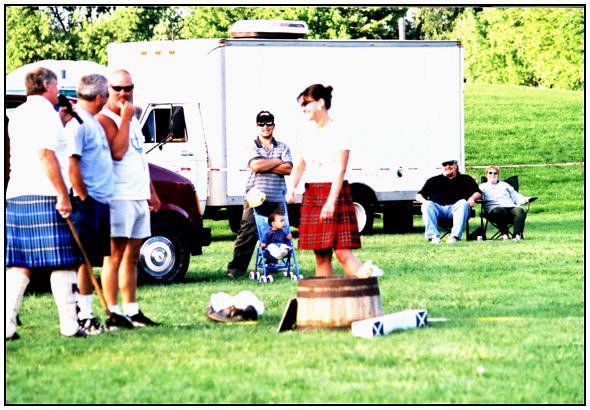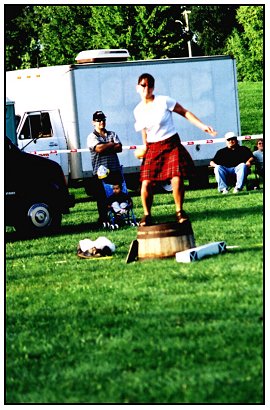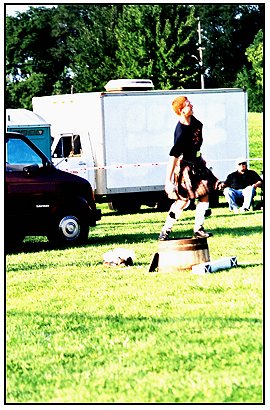 Here are some popular events also held on Friday before the ceilidh.
"Haggis Hurling" actually has rules which are somewhat related to the origin.