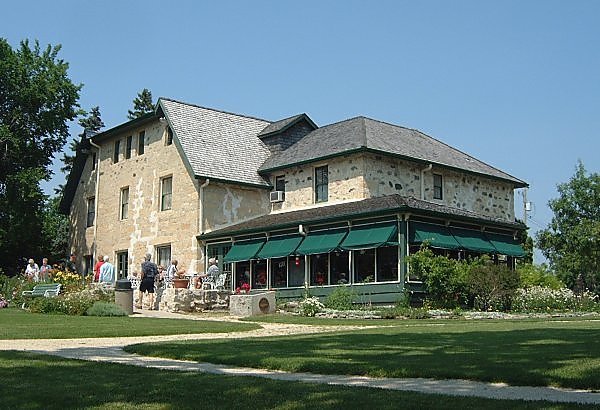 Kennedy House
Captain William Kennedy was educated in Scotland before taking a post as clerk (1833-1846) with the Hudson's Bay Company. From 1851 to 1853, he led a search for his one-time tutor, Arctic explorer Sir John Franklin. Eventually, he settled in Winnipeg and became a local magistrate.

Our tour group ate lunch in the dining room (seen above right).

Use your BACK button to return.