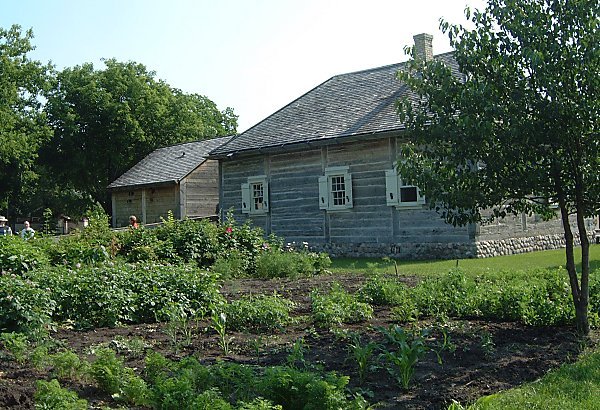 Ross House Herb Garden
The house, its artifacts and the garden are operated by the Manitoba Historical Society. The oak logs and frame used in the construction were hand carved. The building was originally at the bottom of Market Street on the shores of the Red River. Subsequently, it was moved to Higgins Avenue across from the CPR station and then to its current location on Meade Street.

Use your BACK button to return.