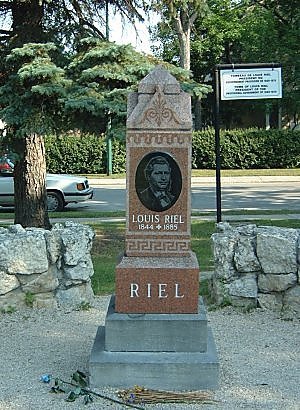 Tomb of Louis Riel (1844-1885)
This monument (tombstone) is located in the cemetery of St. Boniface Cathedral. Riel became President of the Provisional Government in Manitoba from 1869 to 1875. For acts such as this he was labelled a rebel and traitor. To the Métis, he was a hero. He may have promoted the entry of Manitoba into Confederation and prevented its annexation by the United States.

Use your BACK button to return.