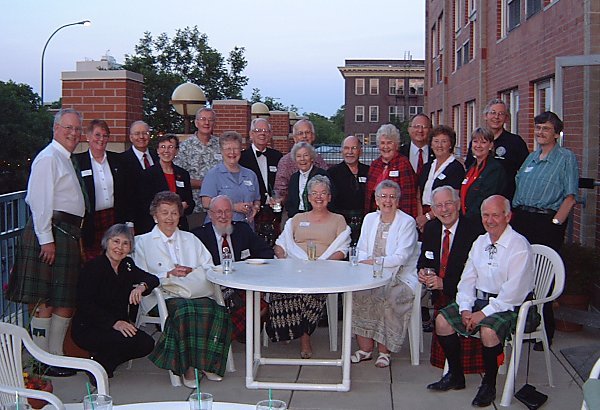 Group Photo on the Terrace
The attendance at an Annual General Meeting of the Clan Ross Association of Canada in Winnipeg has probably never been better. An atmosphere of congeniality prevailed throughout the entire experience from July 23 to 26. If pictures could speak to prospective members, we could double both our membership (currently 204) and our attendance at the next AGM (in 2006 in Western Ontario).

Use your BACK button to return.