18th Annual Tartan Day Celebration - 2010
---
On April 16th Pat and I attended the Scottish Studies Foundation's 18th Tartan Day celebration and Scot of the Year Award for 2010, which was held at the Granite Club. We'll begin by displaying our tickets and the Order of Events for the evening.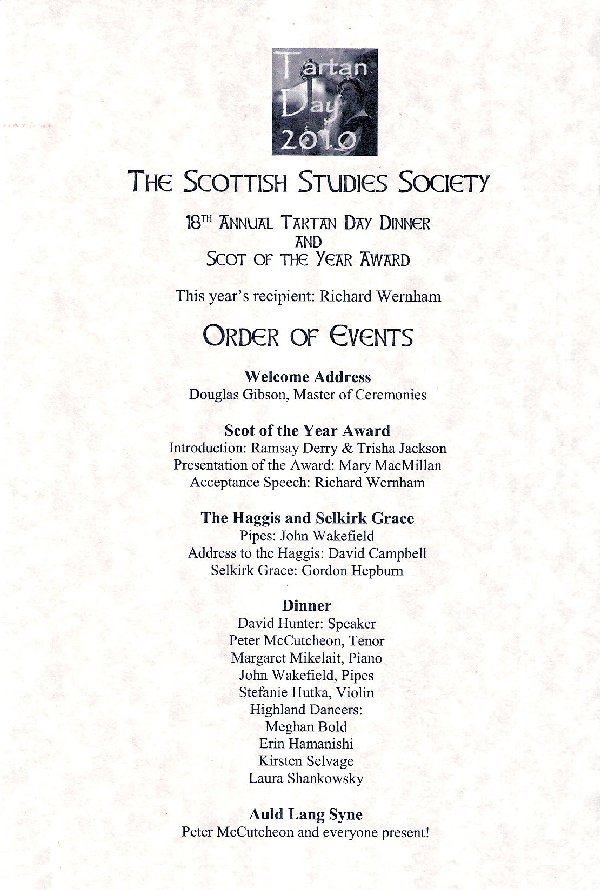 ---
The first two photographs were taken by Toronto photographer and director of the Scottish Studies Society Rhonda Peebles. You may see more of Rhonda's pictures by visiting
http://www.scottishstudies.com/950tartanday2010-photos.htm
. Picture #1 shows the presentation to the Scot of the Year award to Richard Wernham by Mary MacMillan, while Master of Ceremonies Douglas Gibson looks on. Picture #2 shows recently elected Director, Doug Ross, national webmaster for Clan Ross Canada.
The next two photographs of honoured guests were taken by Doug Ross. Picture #3 is Rosemarie Wernham, Richard's Mother, and picture #4 shows Richard with his Mom.
You may click on a thumbnail photo to obtain a larger version.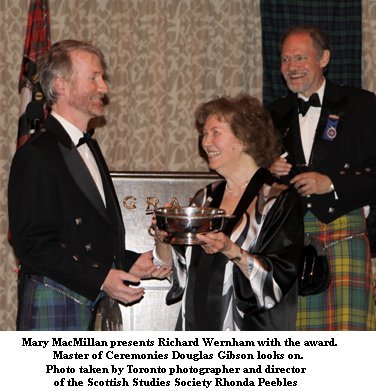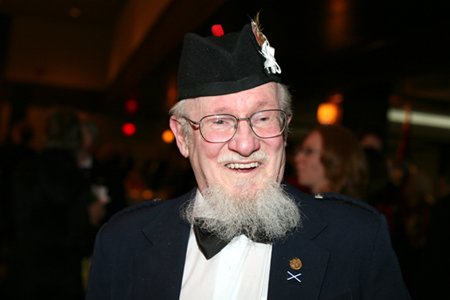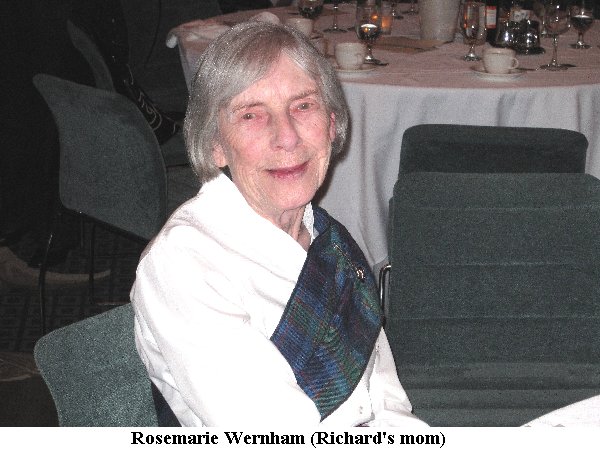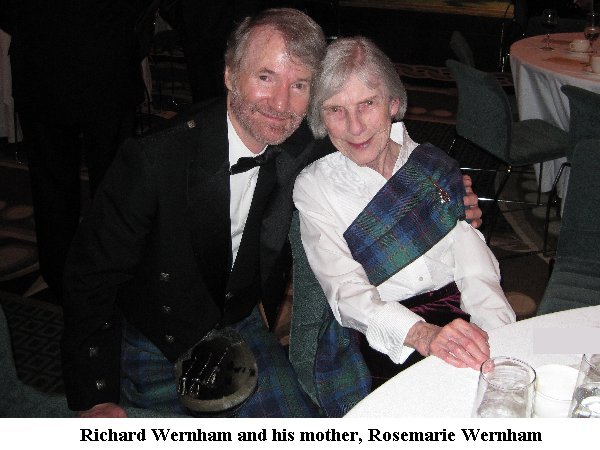 After the haggis was prepared by the Granite Club chef, it was piped in by John Wakefield and the Address to the Haggis was delivered by David Campbell. Pictures were taken by Pat Ross, newsletter editor for Clan Ross Canada.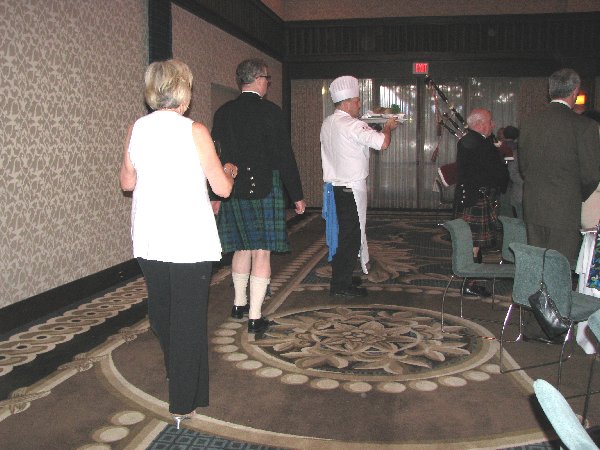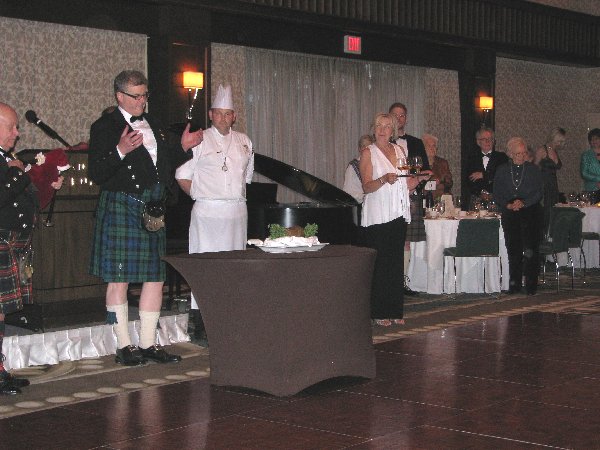 ---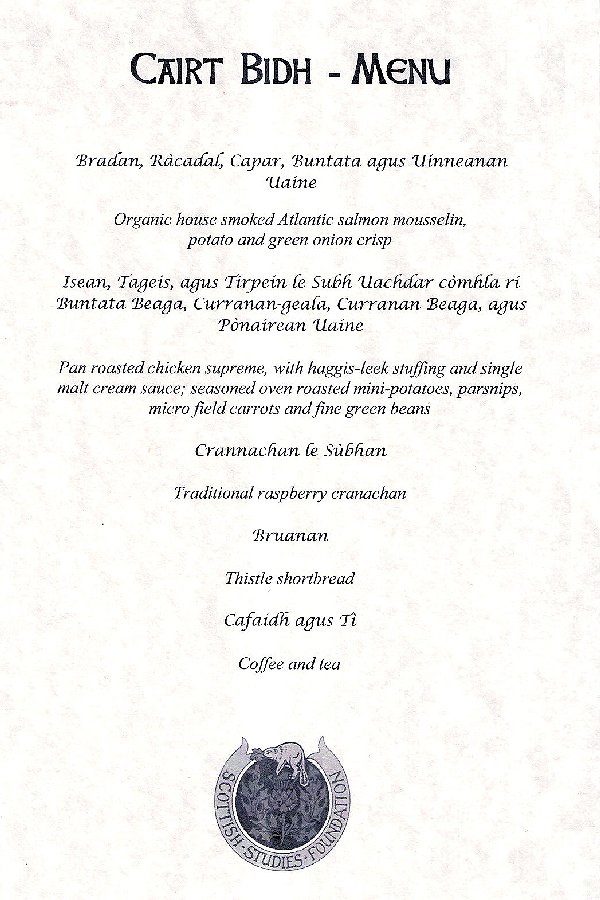 ---
Thanks again to Pat Ross for her photos of the appetizer, main course and dessert . . . followed by some dancers. The dancers were Megan Bold, Erin Hamanishi, Laura Shankowski and Kirsten Selvage; more pictures of them will follow, since the entertainment continued throughout the evening.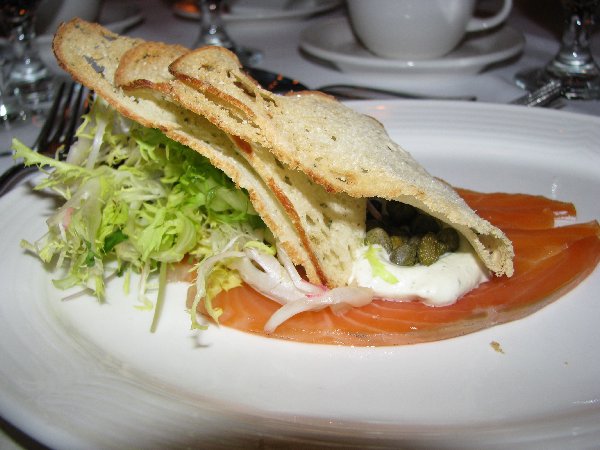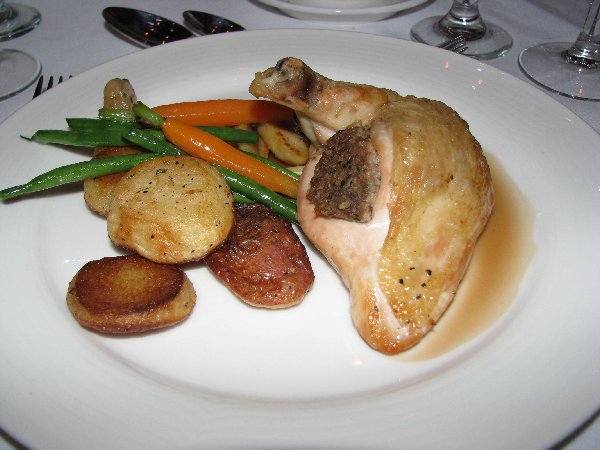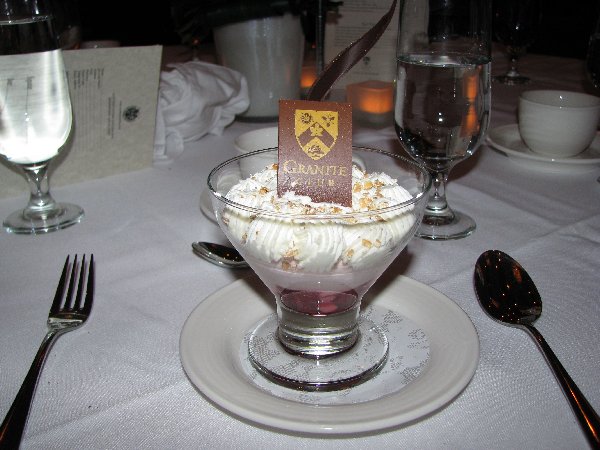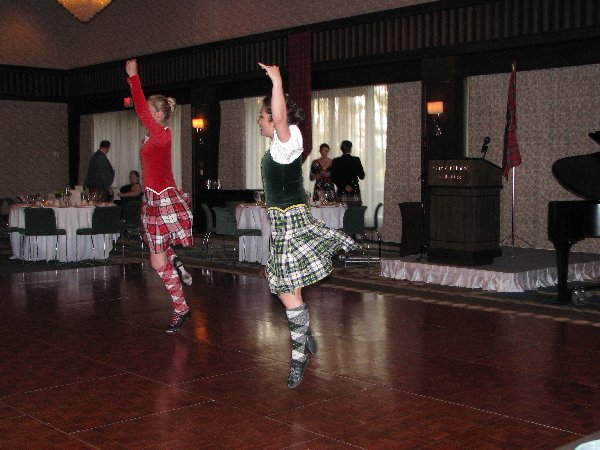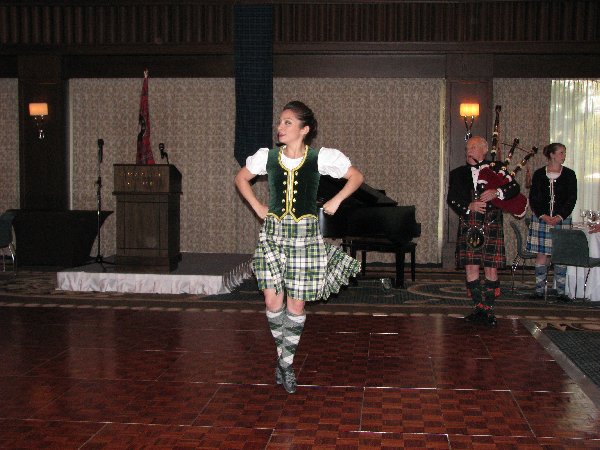 MORE ENTERTAINMENT
Please make allowances for pictures taken at a distance by Doug Ross under lighting conditions which were less than ideal. The Highland Dancing, Sailor's Hornpipe and Bagpiper were joined near the end of the evening by an Impromptu Fiddler.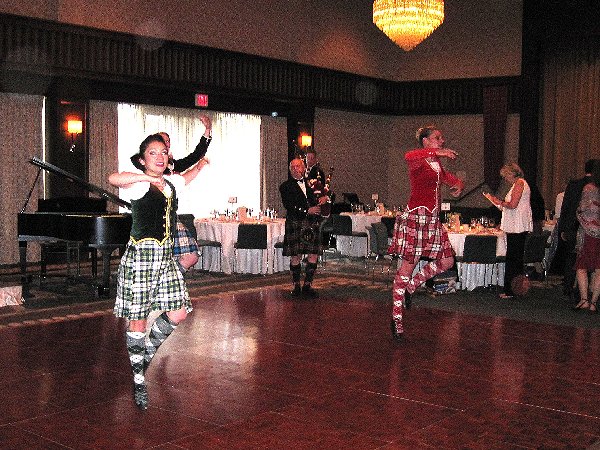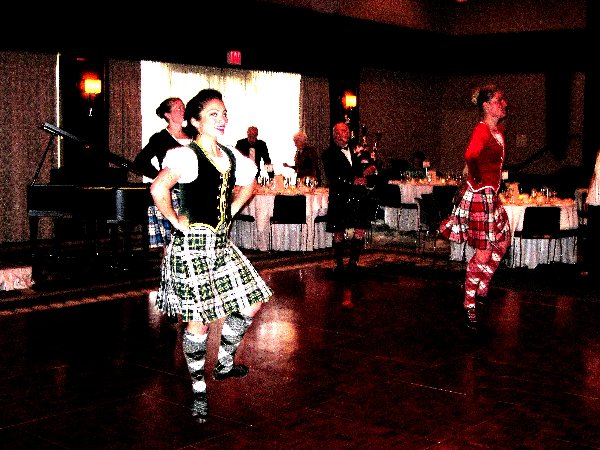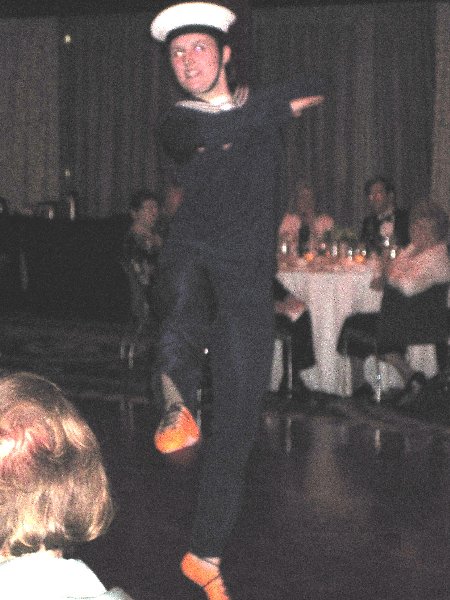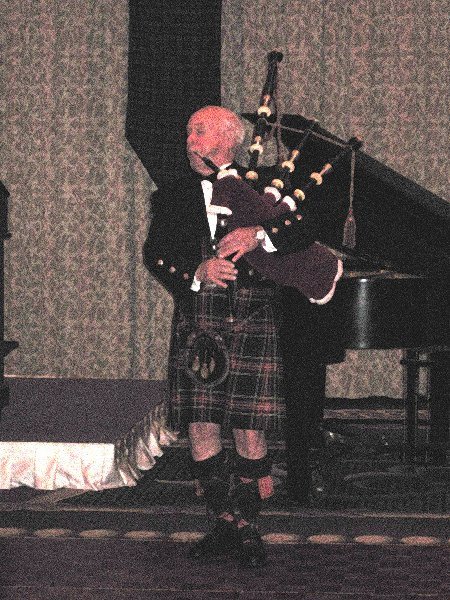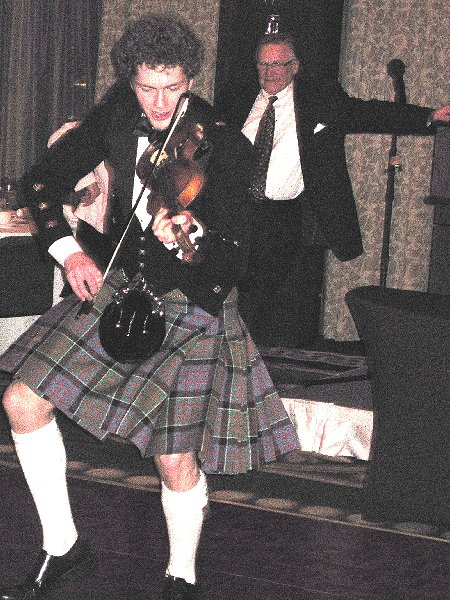 OOT AND ABOOT
In no particular order (or disorder), Doug managed to take a few more photographs as the evening progressed. The evening was so enjoyable that most guests became wanderers. Posing was the last thing on their minds. We were lucky to add the following to our collection: Neil and Marie Fraser, Blanche and John McMillan, David Hunter and Jeanne Isley, and a general view at the "Scot of the Year" table.