Click on a thumbnail photo to obtain a larger version.
---
On April 3rd Pat and I attended the Scottish Studies Foundation's 16th Tartan Day celebration and Scot of the Year Award for 2008, which was sponsored by the HBOS Canada bank and hosted by the Scottish Government as part of Scotland Week events across North America. This year's celebration was held in the Horizons Café at the top of Toronto's CN Tower. I added a photo of MSP Linda Fabiani to the top of the following formal invitation.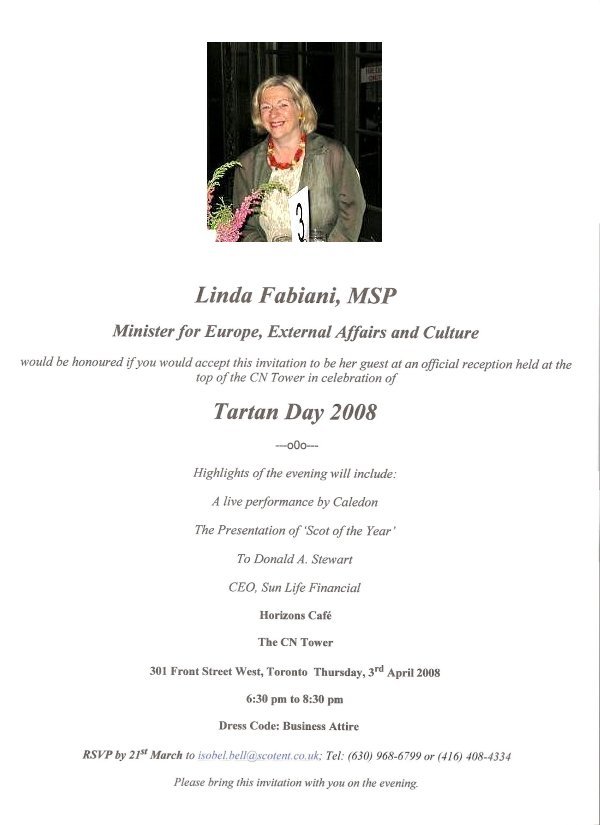 COCKTAIL RECEPTION
Pat used her new Canon camera to take the first two pictures . . . the island airport and the "photographer" of the remaining photos.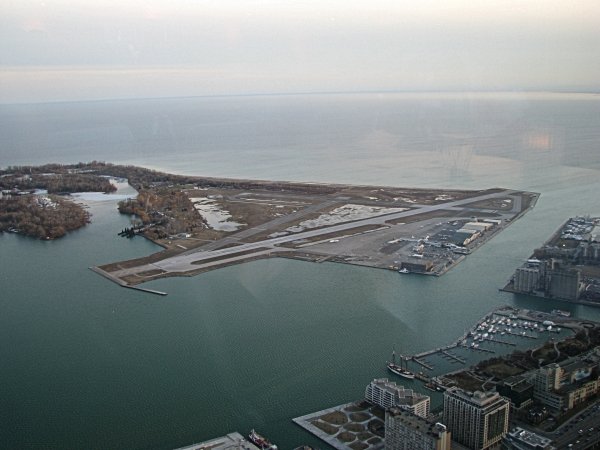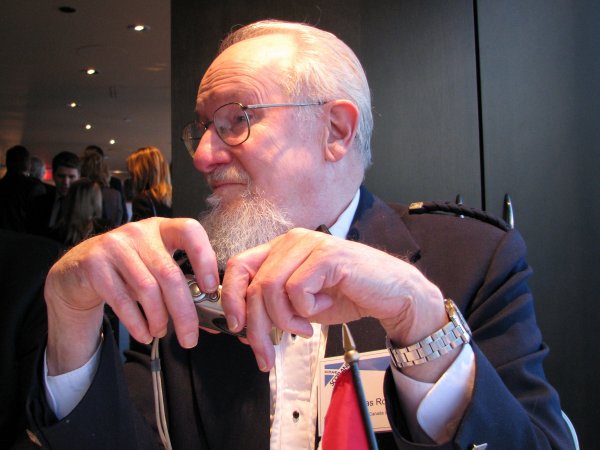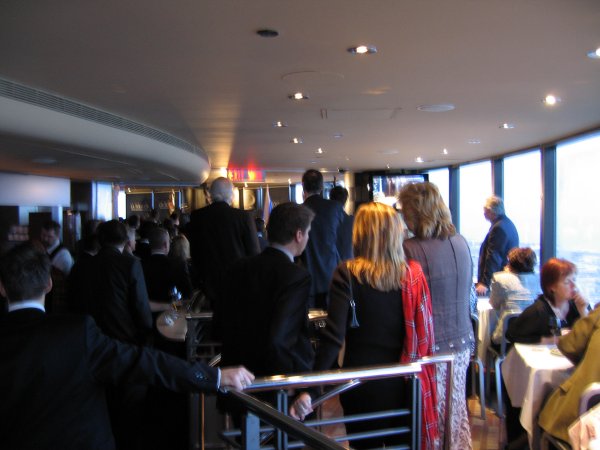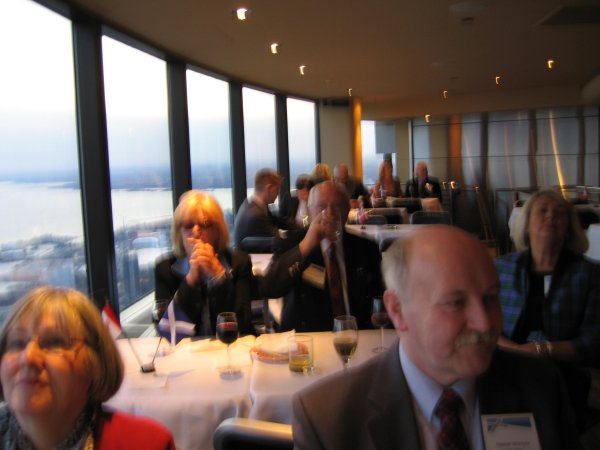 ---
SPEAKERS AND PRESENTATIONS
After the singing of O CANADA, representatives of the various groups participated in the formal ceremonies which included remarks from Michael Corish (Senior Vice-President Scottish Development International), David Hunter (President of the Scottish Studies Foundation), Donald A Stewart (Scot of the Year), and the Rt. Hon. Robert Winter (Lord Provost of Glasgow), plus the introduction of the Scot of the Year and presentation by Linda Fabiani, MSP, Scottish Minister for Europe, External Affairs and Culture.
The Scottish Studies Foundation provided videos of the main programme at their website. The event proved to be a fine combination of Tartan Day and Scotland Week. You may watch these clips at:
Part 1

Part 2

Part 3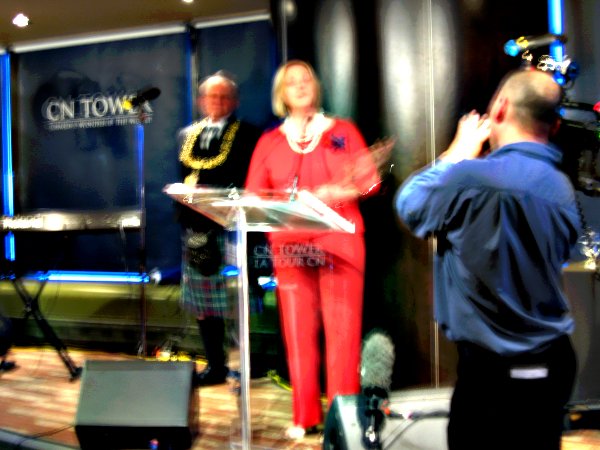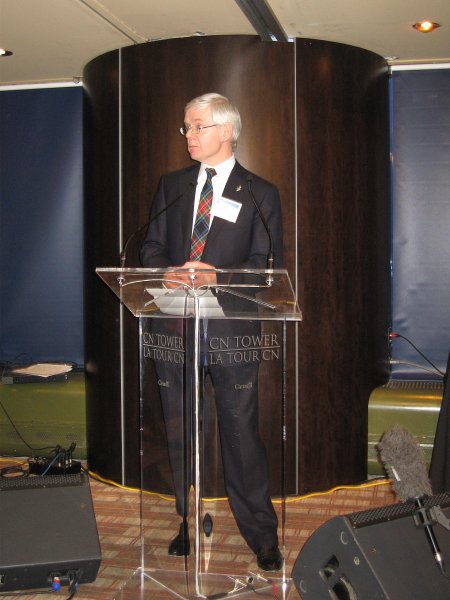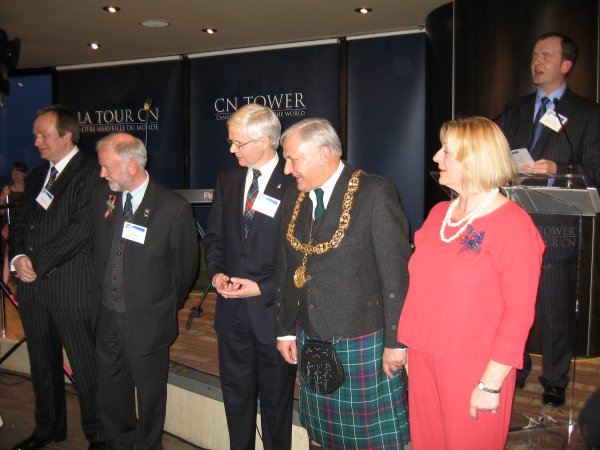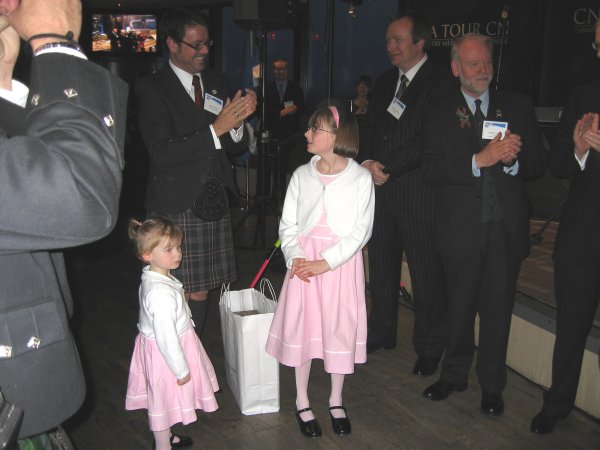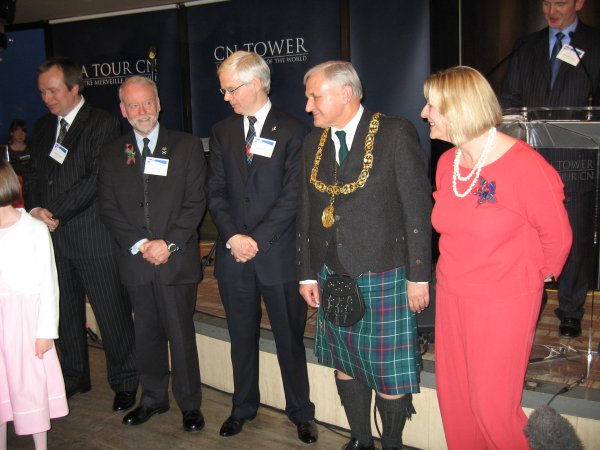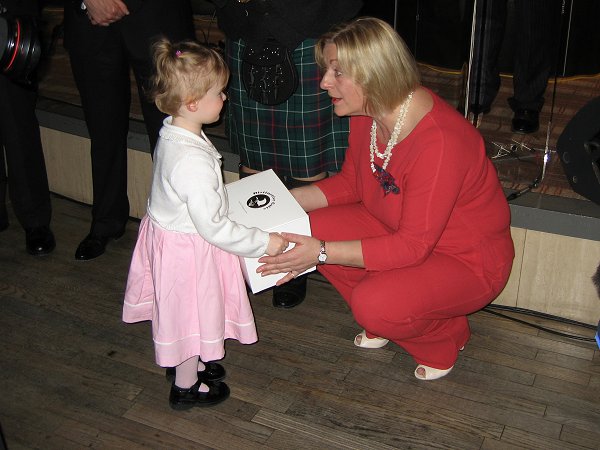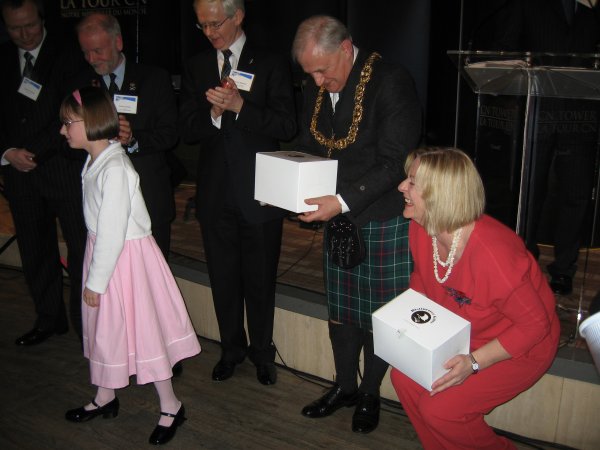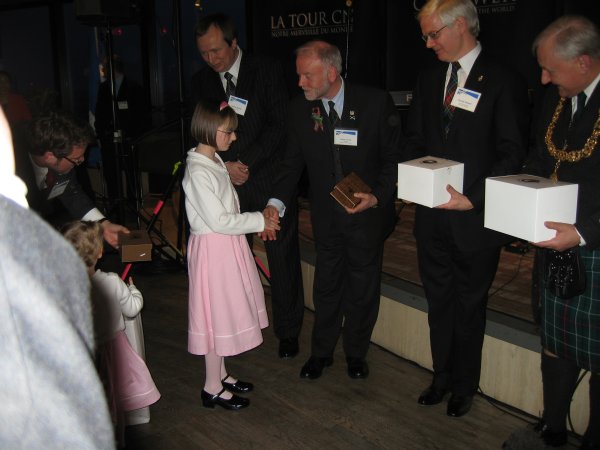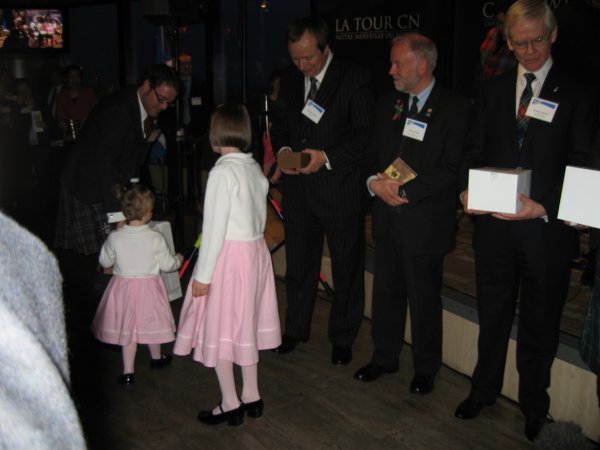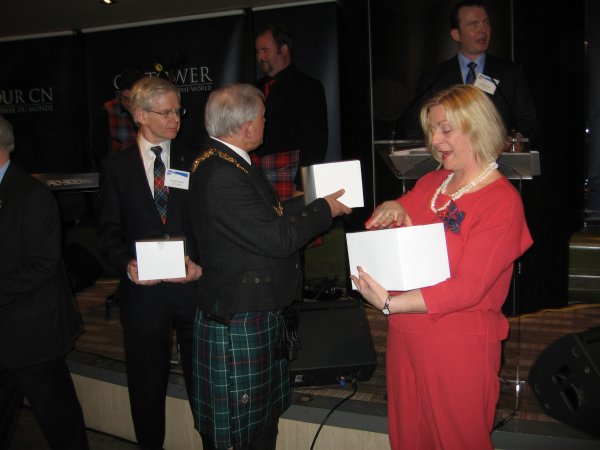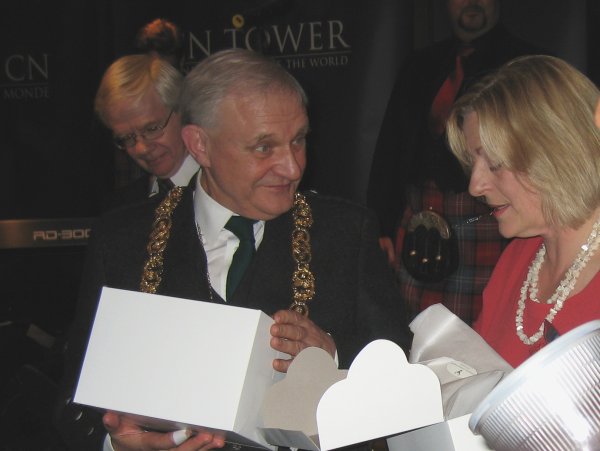 ---
A WEE REUNION
After the formal part of the programme, Pat and I located the table of Linda Fabiani and we recalled our meeting at the Tartan Day dinner in 2006. Her cousin (James Carcary) took the picture of the three of us, and I reciprocated by taking a photo of his family. Photographs were emailed to MSP Linda Fabiani within 24 hours.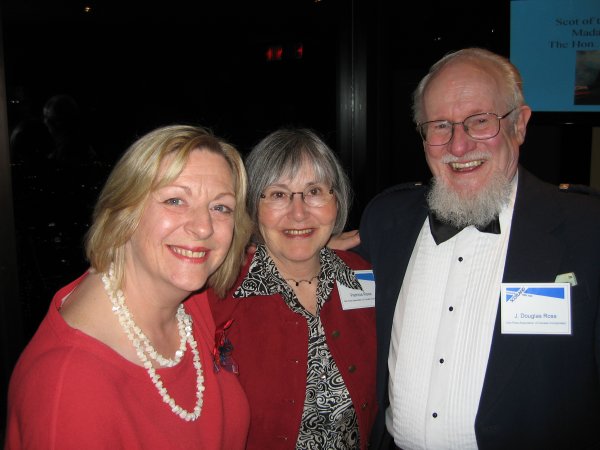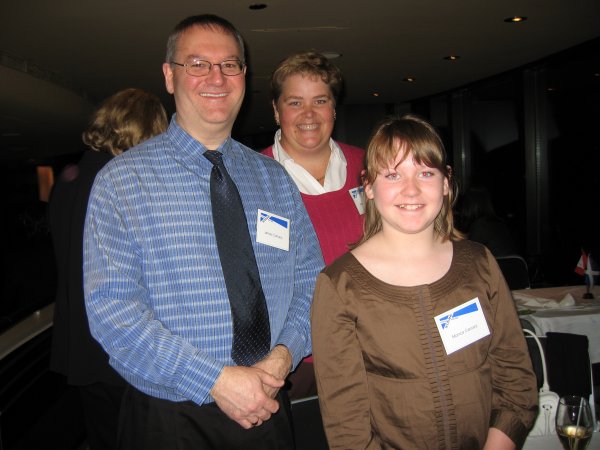 ---
ENTERTAINMENT
Live performances were provided by
Caledon
(the Scottish Tenors) and
Scotlandia
(the female trio).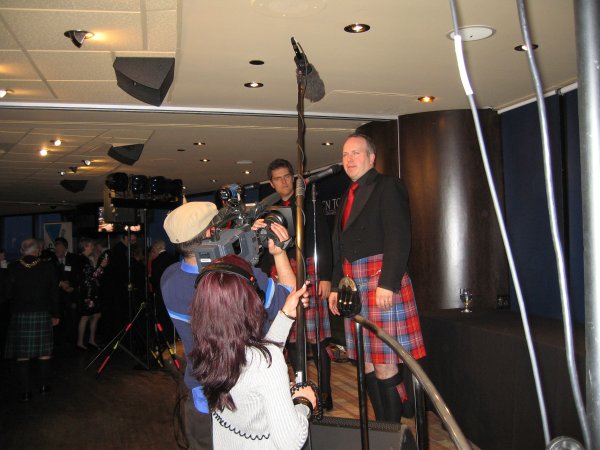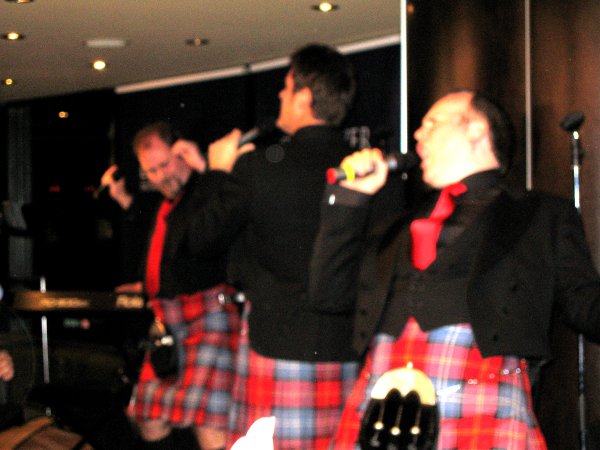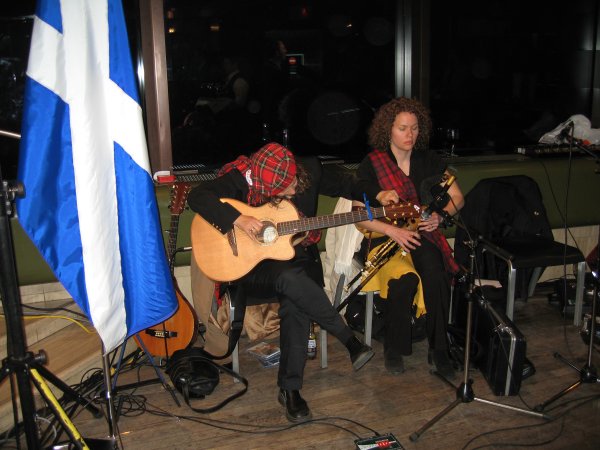 ---
THE EVENING DRAWS TO A CLOSE
A Spontaneous Party
The conclusion of the event was announced shortly after 8:30 p.m., but a nearby group was led in a brief dance by a fiddler.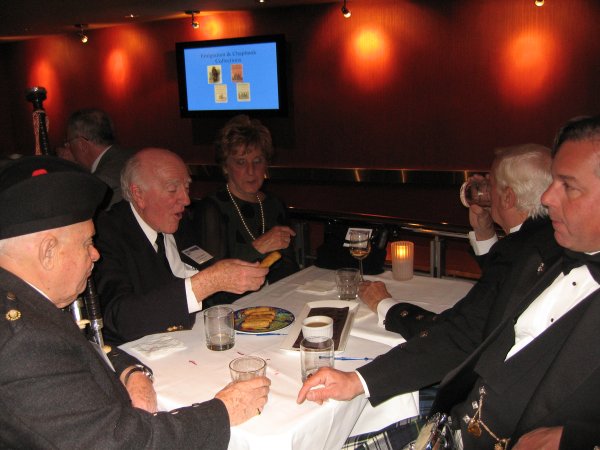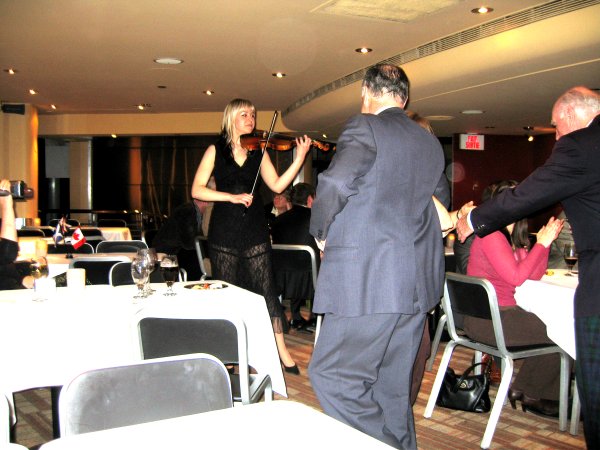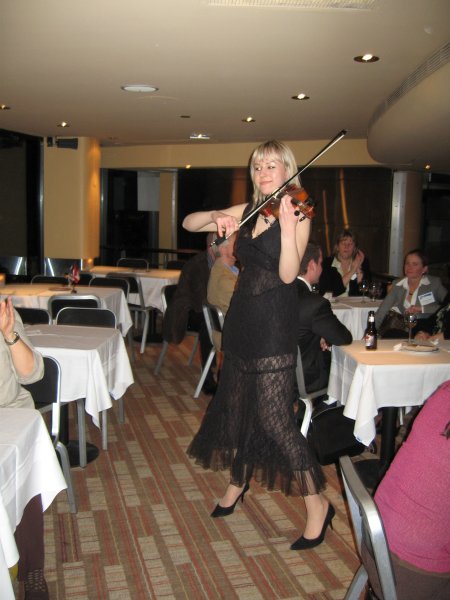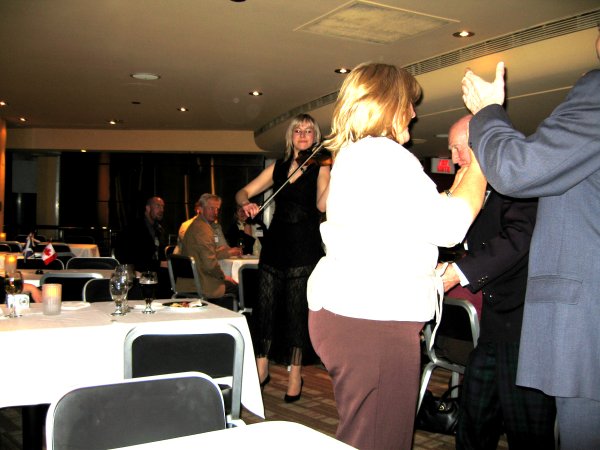 A Fond Farewell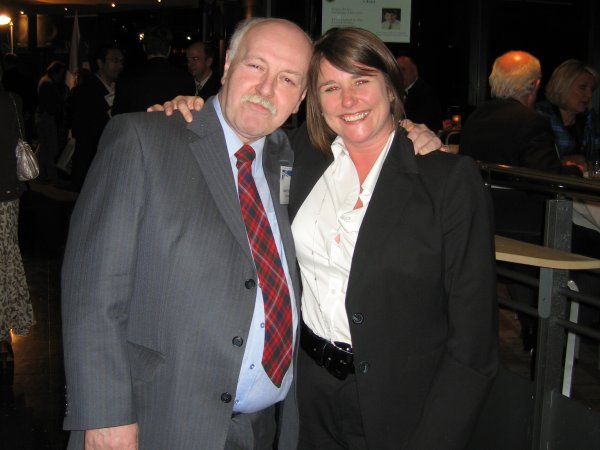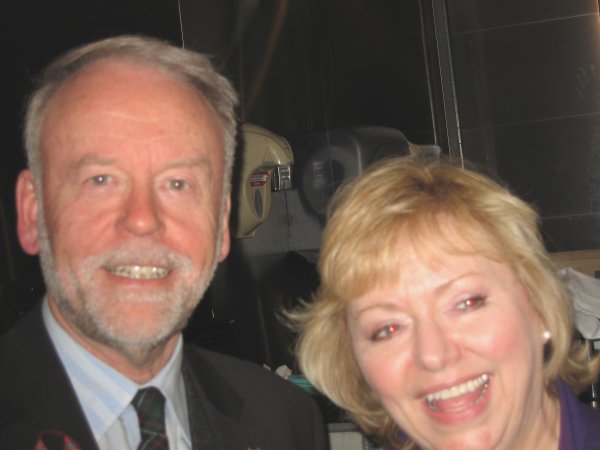 ---