Click on the thumbnail photo to obtain a larger version.
TISDALE TOWERS BED & BREAKFAST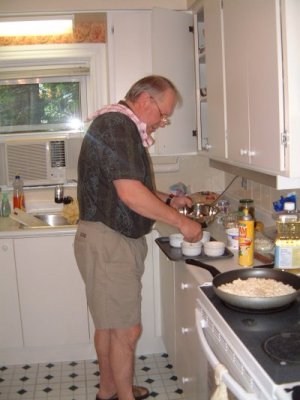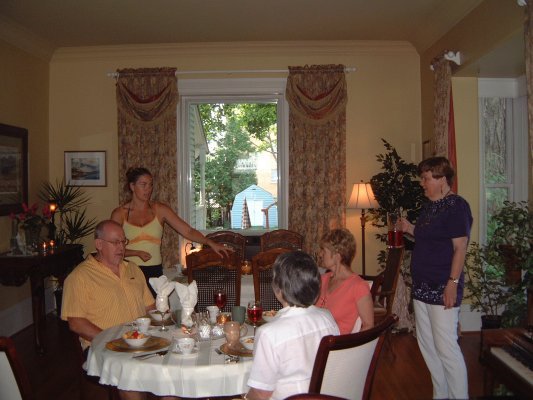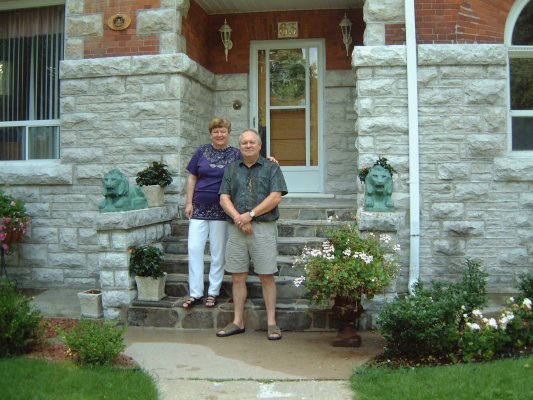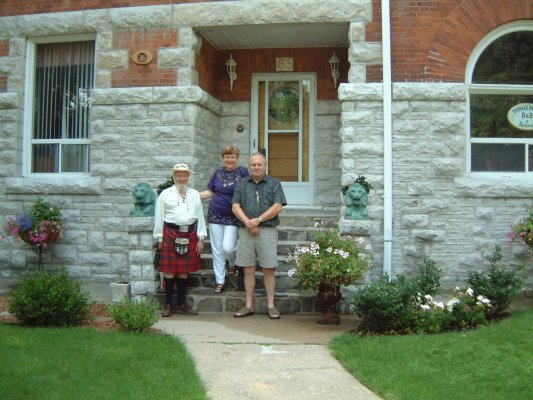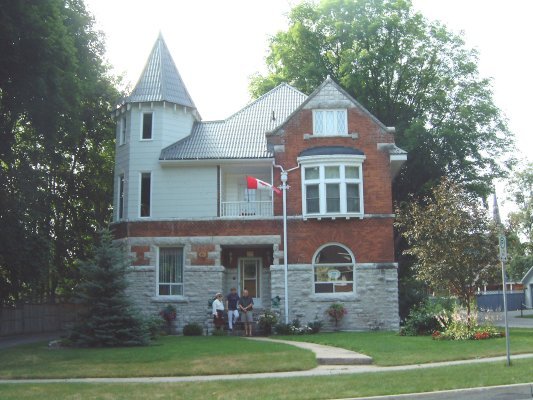 This year Pat and I arranged to stay at
Tisdale Towers Bed and Breakfast
with Bob and Wendy for the evening of Friday, July 15. On the occasion of the Clan Ross Canada AGM in 2000, there was a reason to stay in Orillia for two nights because of the business meeting on Sunday, but general events planned by the Orillia Scottish Festival for the Sunday are usually poorly attended by our group.
---
THE PARADE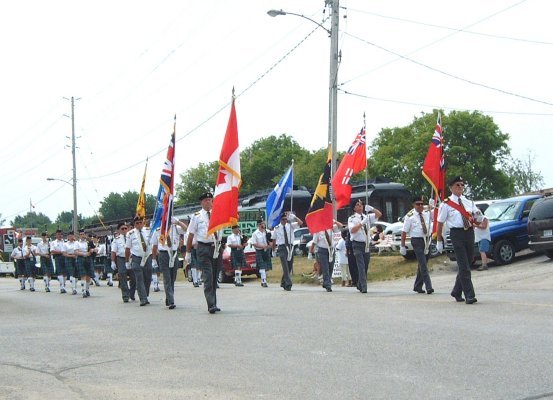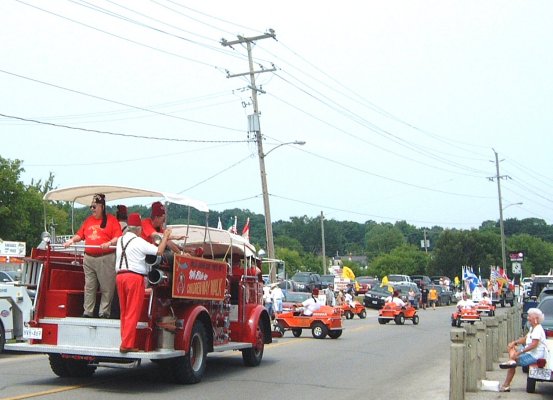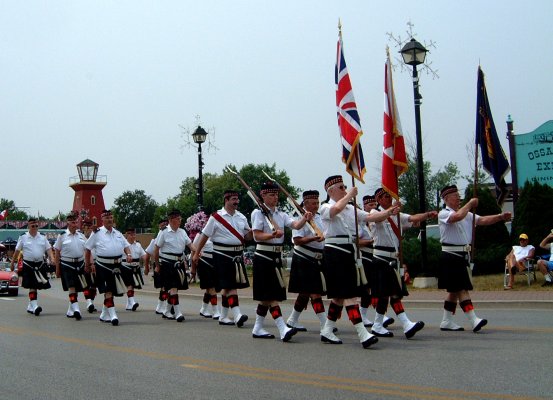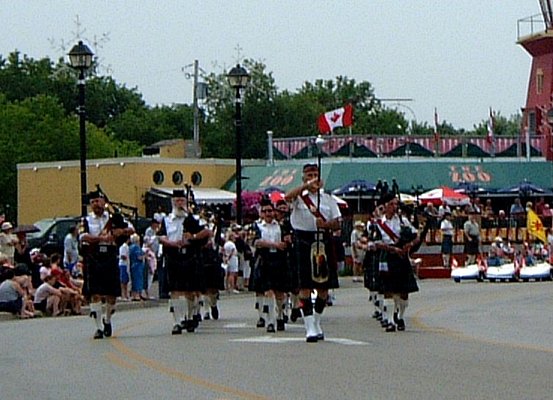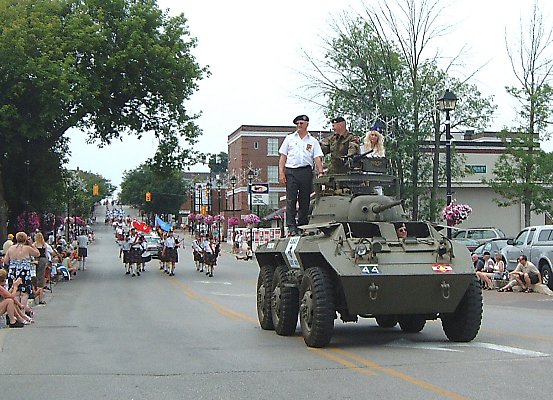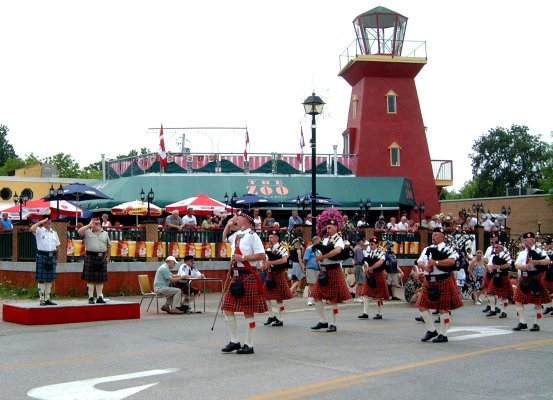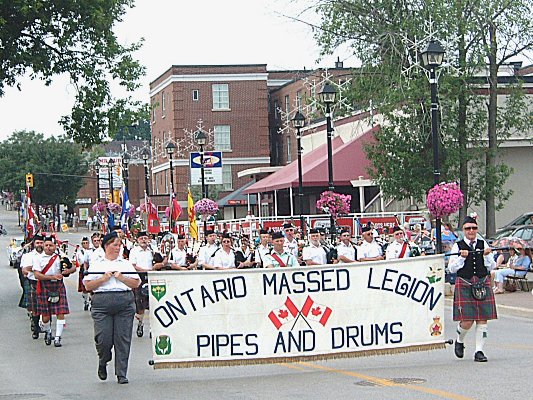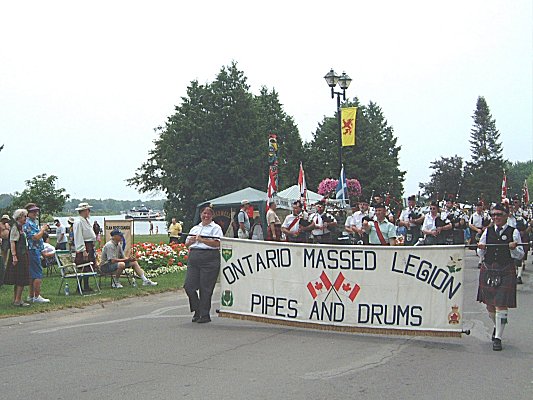 Shortly after noon, Pat headed for the end of the Mississaga Street parade route where it curves into Couchiching Beach Park. A colour party, representing the local legions, leads the parade at exactly 12:00 PM. It was almost exactly one-half hour later that we heard the first pipe band nearing the park entrance. This year there were twenty bands and fifteen colour parties.
Most of the festival crowds simply follow the parade into the park. It becomes crowded very quickly. It was definitely not the kind of weather for wearing a full dress kilt.
---
THE ROSS TENT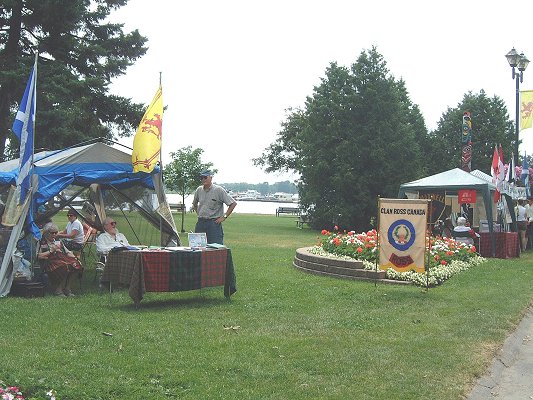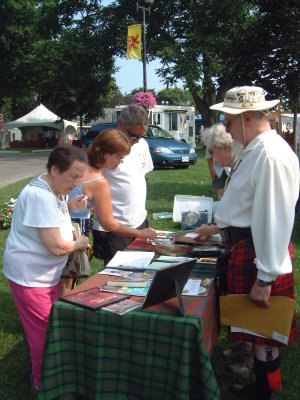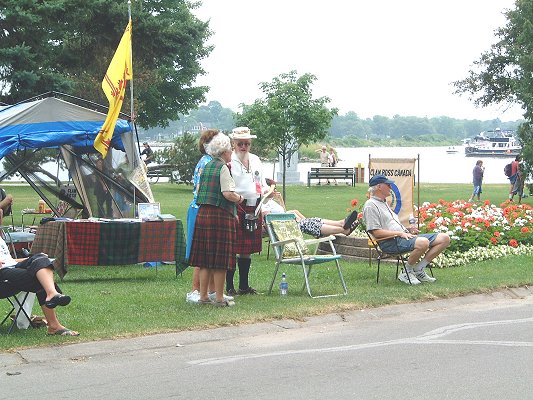 I discovered that this is the first year (in many) that Clan Ross-Canada has not marched in the Orillia Parade. I won't list all of the reasons, but Harry Potter played a part [grin], and past-president Don Ross of Orillia was busy in his book store at midnight on Friday as well as on Saturday morning. Over the past years (much to my surprise) Clan Ross has been the only clan to march at the Orillia Highland Festival. One of our chief organizers, Margaret Montgomery, has had recent surgery and she was unable to participate even if we had rented the antique car again. Others in our group have had hip and knee surgery.
In spite of this, Clan Ross had a respectable turnout (about 20 persons), and we observed a couple of family picnics both behind and beside the tent. Pat and I went over to the large covered dining area and had our lunch of haggis pie topped off with neeps an' tatties wi' an Irn Bru on the side. It was a humid, but enjoyable, day and Pat & I arrived back home in TO before the thunderstorm which had been predicted.
---