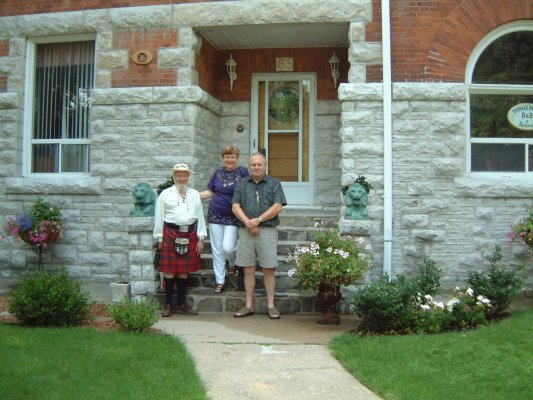 Who Is That In The Kilt?

Pat asked Doug to get into the next photo. The day was already becoming quite warm and humid, so a full dress jacket and kilt would have been out of the question. The air-conditioned rooms in the B&B were much appreciated.


Use your BACK button to return.