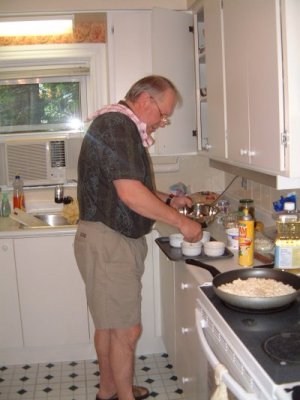 Soufflé In The Making

It took a while to adjust the kilt before we drove the car down to the beach, which is only a couple of blocks away. After we found a good parking spot, we walked back to the Tisdale Towers B&B where Bob was preparing his specialty soufflés in the kitchen for the first group of guests. I promised not to give away any of his secrets. M-m-m-mmm, Delicious!

Use your BACK button to return.