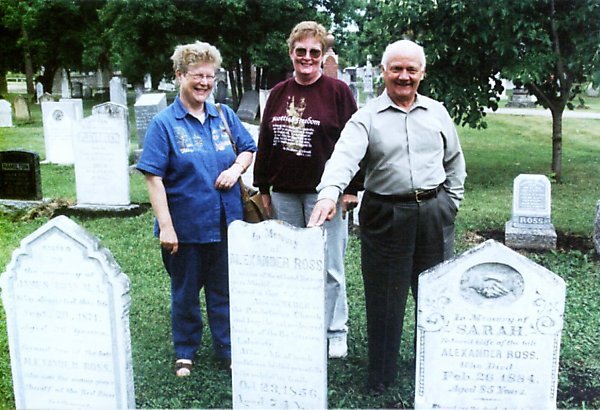 Old Kildonan Cemetery
This photograph from 2002, taken by Ian M. Ross, is representative of what the tour group witnessed at the pioneer cemetery. Shown here are Barbara Fletcher, Jacquie Ross and Denis Fletcher.

The patriarch of the Ross family, Alexander Ross (1783-1856), was born in Nairnshire and was the first sheriff of the Selkirk Settlement. The headstone of his native wife Sarah (1799-1884) is to the right. To the left is the headstone of their second son James (d.1871), who was the first newspaper editor in the colony. Click Here for more information about the Clan Ross Canada project at the old Kildonan Cemetery.

Use your BACK button to return.