Click on the photo to obtain a larger version.
HIGHLAND DANCING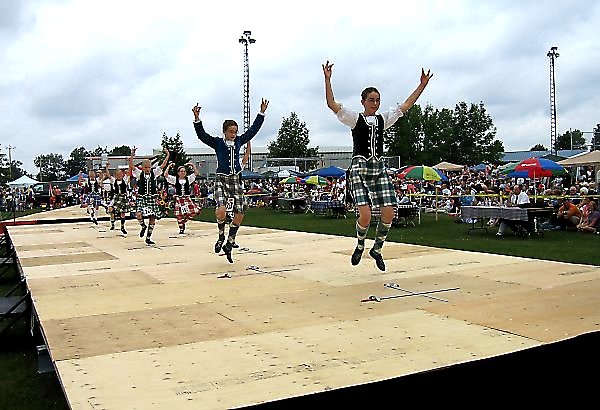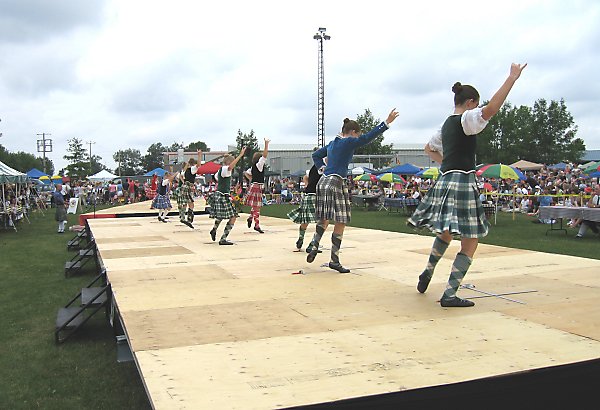 Contestants in the Sword Dance were competing early on Saturday morning. After the Opening Ceremonies, we learned that 10-year-old Marisa McLellan had earned three medals and the award for best in her age group.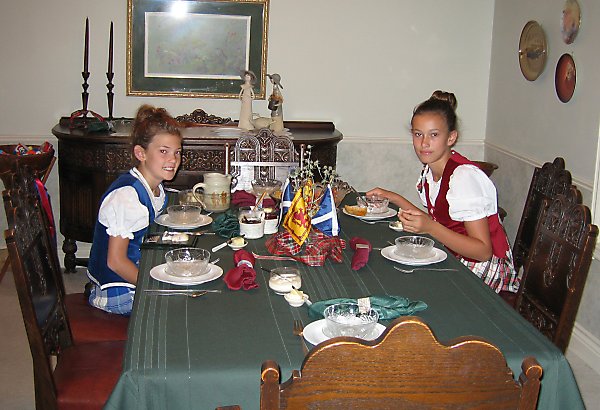 Here are Marisa and Kaylee McLellan having breakfast at the B&B before competitions in the Highland Dancing categories.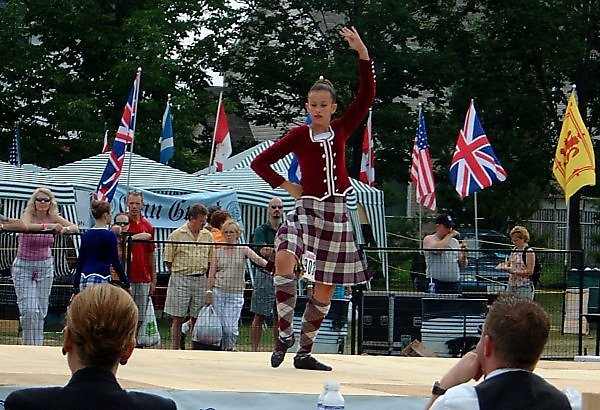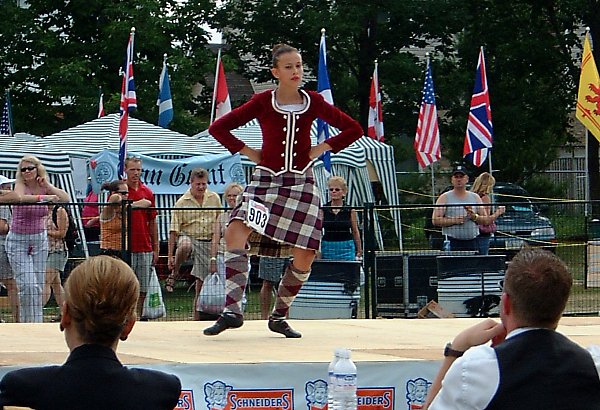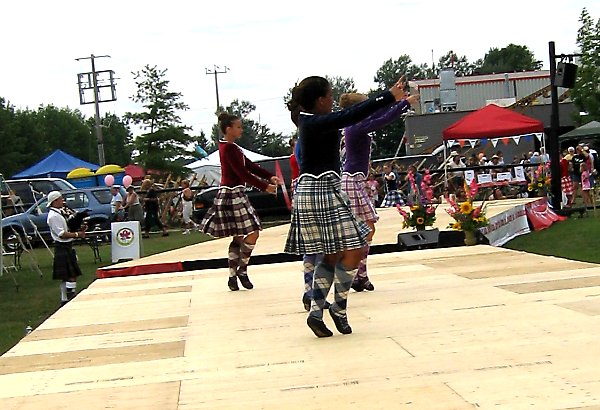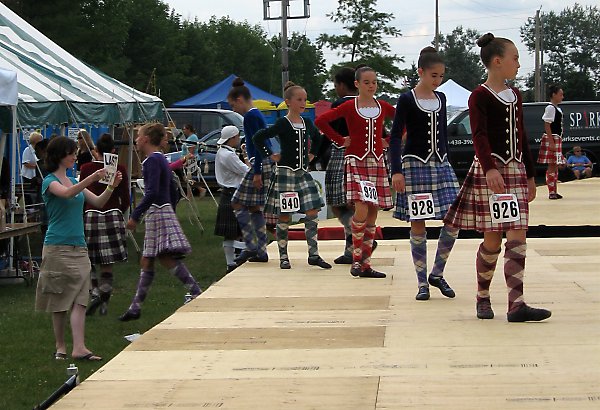 Pat was able to take the first two pictures of Kaylee McLellan in one of her events from the judging area. To obtain a different perspective, I took the last two photos from the end of the spectators' fence. Kaylee is at the far end of her group, and she is the first one leaving the stage after her event. As you will notice, the exchange of contestants is quite brisk.


SOME HEAVY EVENTS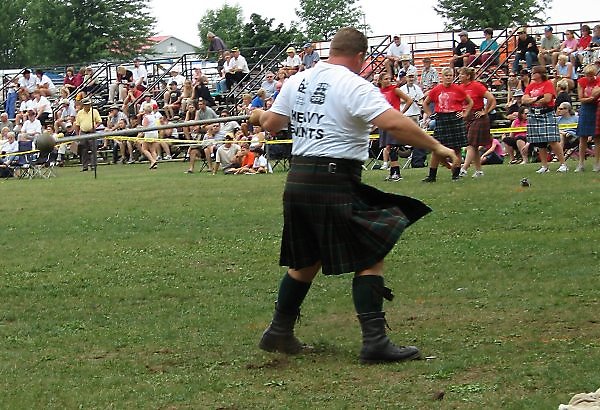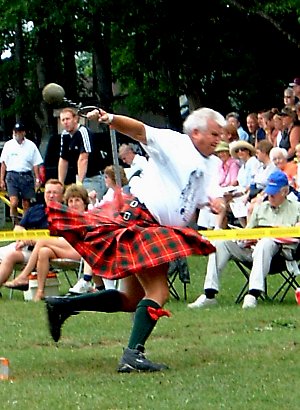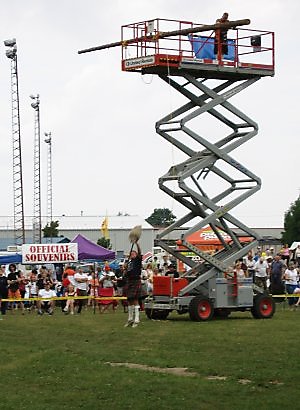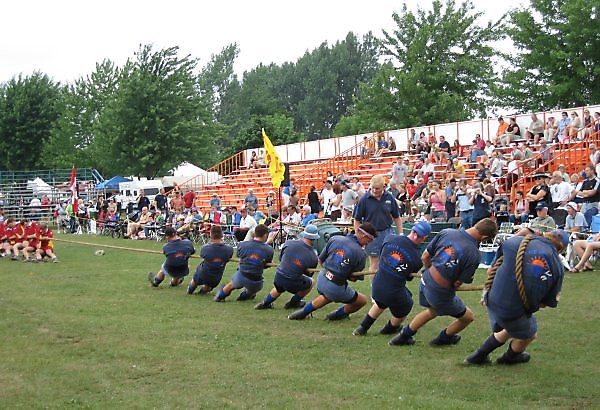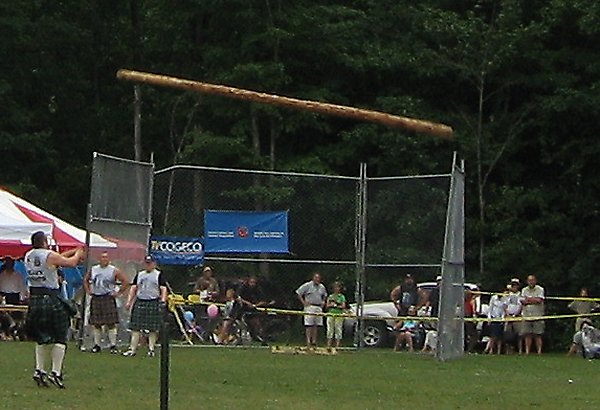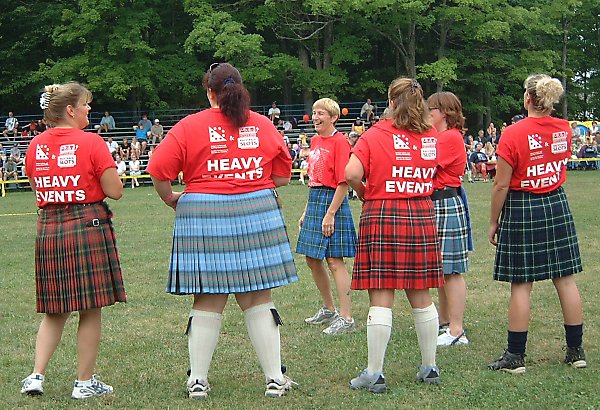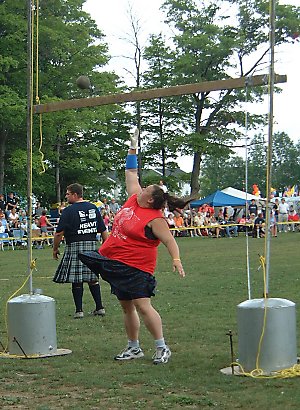 The first two photos show heavyweights in the Hammer Throw and the Stone Throw competitions. Next are the Sheaf Toss, the Tug-of-War (on the Main Field), and the Tossing of the Caber (a good 1:00 landing position, if I recall). I trust that I won't be labelled as chauvinistic if I say that the last two pictures speak for themselves.
THE HERITAGE TENT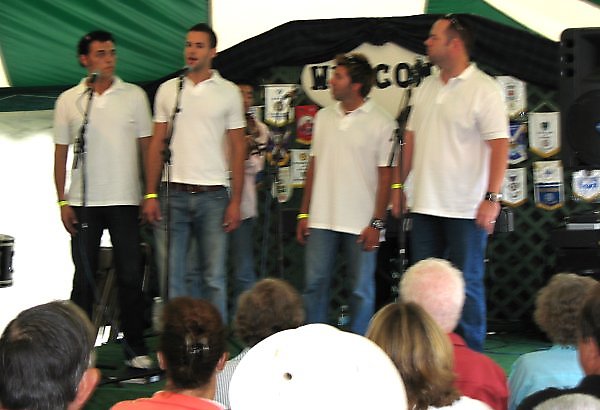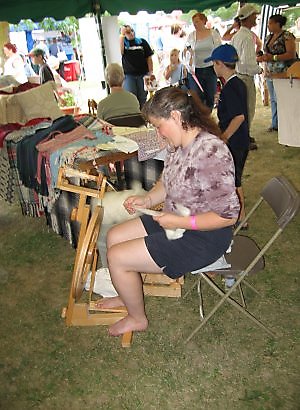 We would have covered more of the entertaining events at the Heritage Tent if there had been sufficient time. We managed to capture The Canadian Tenors on stage. You may
CLICK HERE
for a brief video of the group that was taken accidentally after I tripped over a tent peg. [GRIN] I also managed to catch several sheep sheering demonstrations, and our flash startled one young lass who was spinning the wool.
PIPE & DRUM COMPETITIONS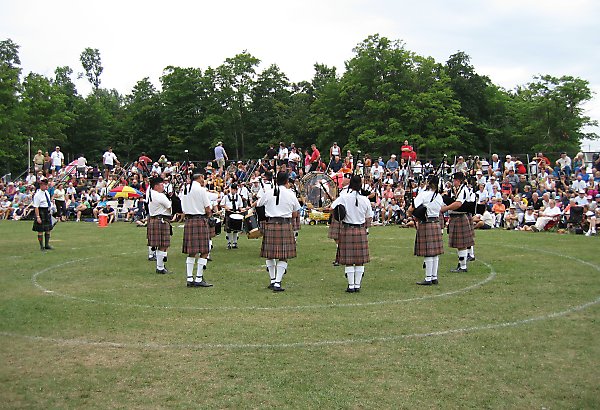 The Fergus Scottish Festival hosts its piping competition in conjunction with the Pipers' and Pipe Band Society of Ontario and is ranked as a "Champion Supreme Contest". Individual pipe and drum competitions were spread around the festival grounds. In this photo, the Strathroy Legion Pipe Band is being judged in the Grade 3 competition on the Main Field.