Click on the photo to obtain a larger version.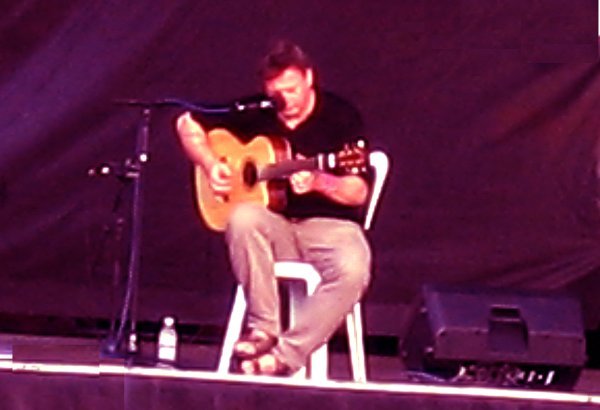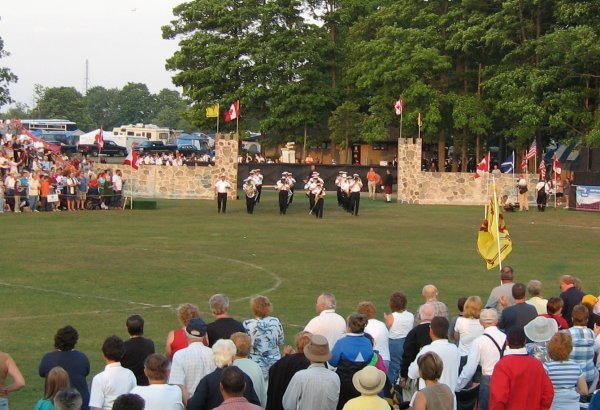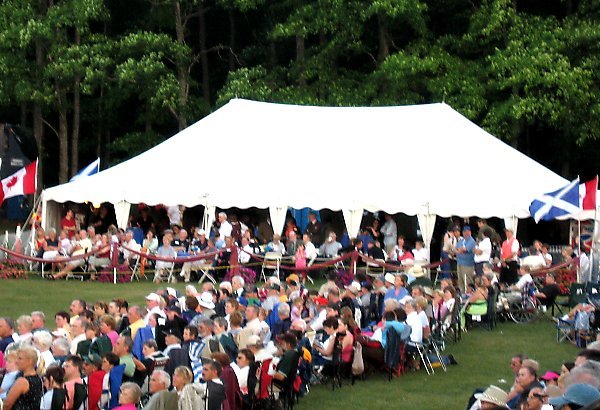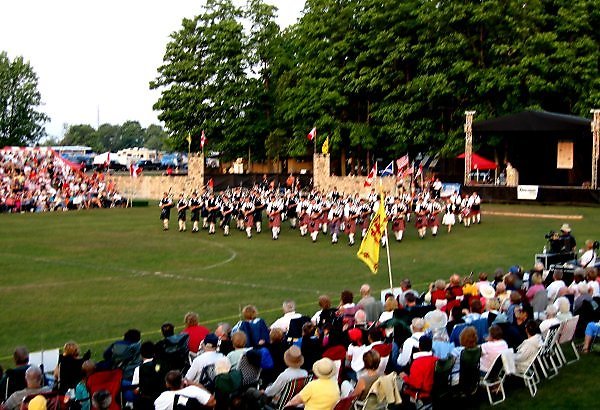 The Tattoo is preceded by a Twilight Concert featuring Tony McManus playing Celtic Music on the guitar. The area around the Main Field filled gradually with many persons reserving their places with lawn chairs which were 5 or six rows deep. As the stands also filled by 7:45 PM, the National Band of the Naval Reserve played three National Anthems: USA, Great Britain and Canada. The VIP/Sponsor's Tent was beside (South East of) the Main Stage where the sun was shining brightest before setting. The Fergus Pipe Band and the Grand Celtic Pipe Band had the hometown crowd clapping and standing on their feet after the first march down the field ... which may account for the slightly blurry photo taken from the top row of the stands which are due to be replaced by next year.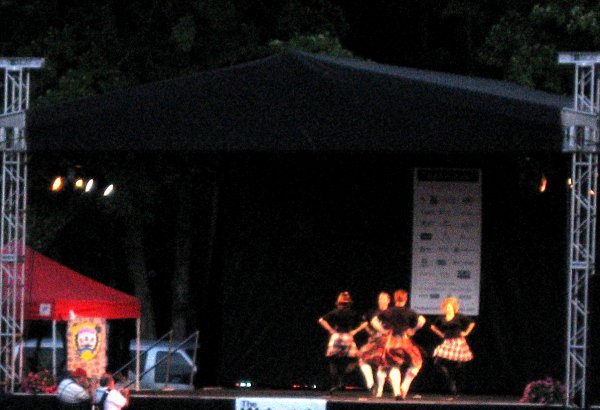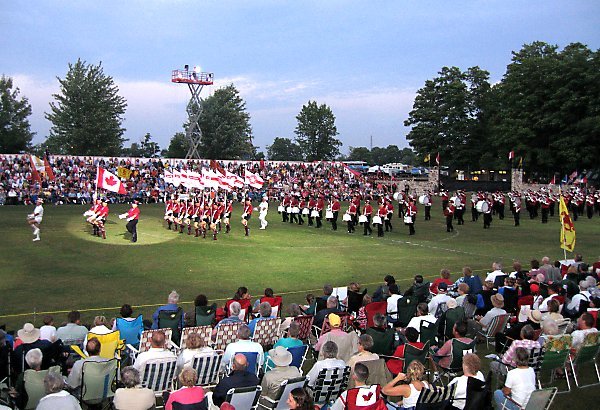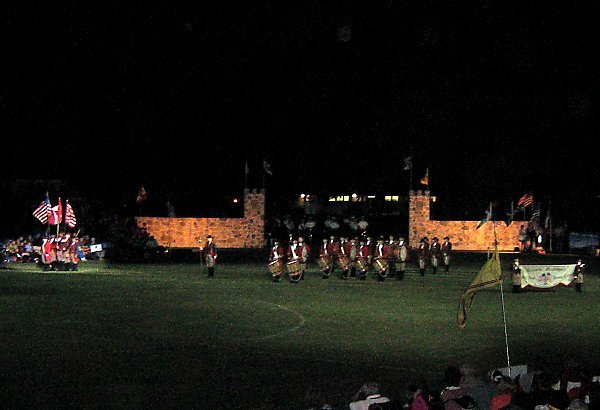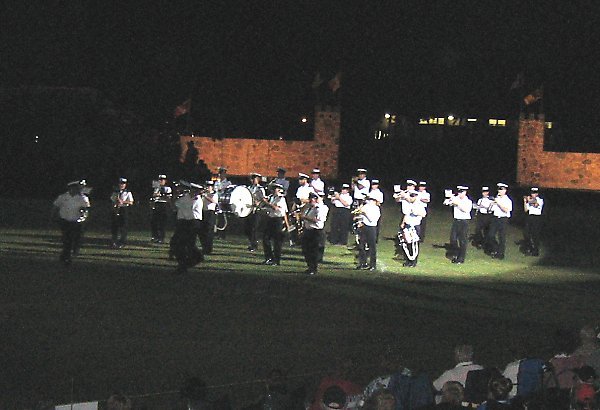 Champion Highland dancers from Great Britain and Canada earned a spotlight near the beginning of the Tattoo. Members of the Preston Scout House Band ranged from 10-years-old to an 72-year-old. The Colonial Musketeers Fife and Drum Corps was one of the few groups which remained at the far end of the field and played facing away from the VIP Tent most of the time. The 89th Ajax Royal Canadian Sea Cadets impressed everyone.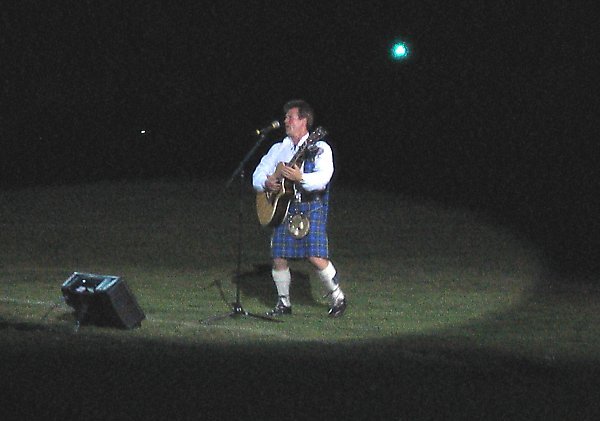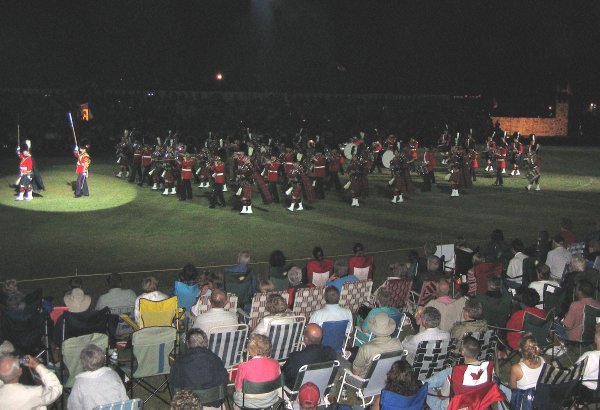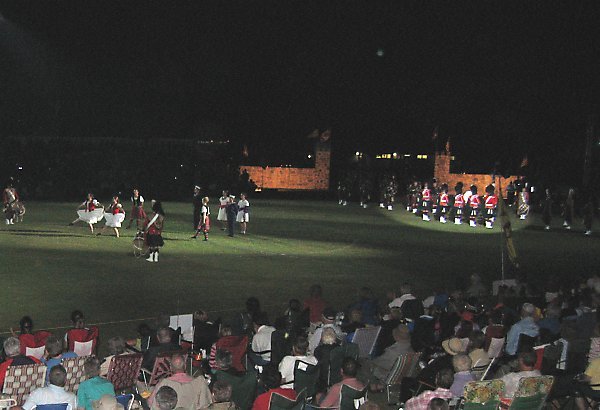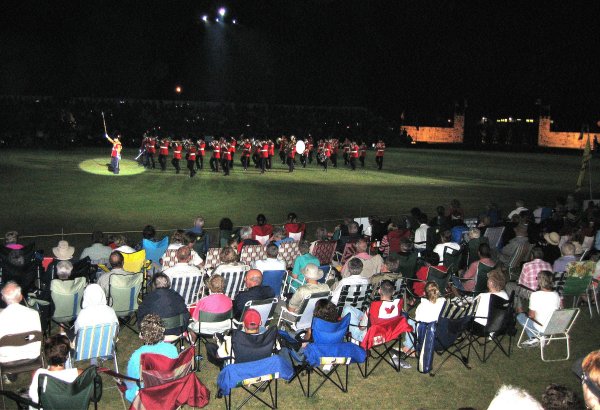 Tom Leadbeater was back again this year to provide for some much-needed audience participation, and he soon had everyone wiggle-waggling their kilts. The 48th Highlanders Pipes and Drums are always crowd pleasers. Representatives from the dance champions, accompanied by a group of 48th Highlanders, provided a demonstration of their talents. The Band of the Royal Regiment of Canada made their appearance before being joined by other groups for the finale.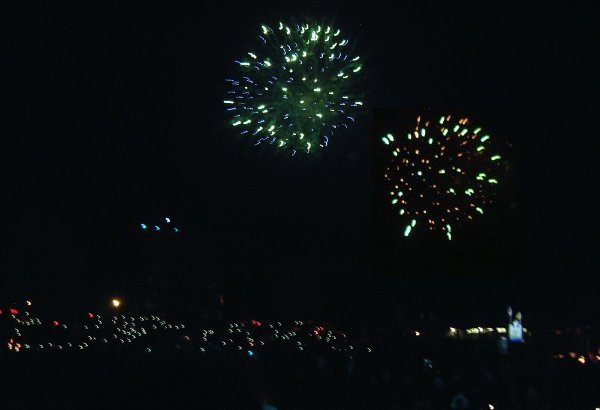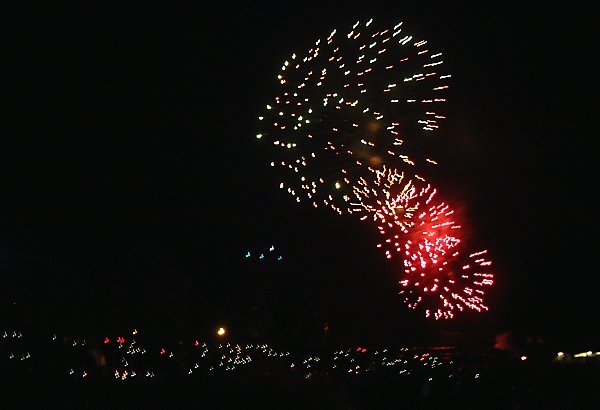 Pat's digital camera proved more useful for the pictures of the fireworks at the end of the Tattoo. Everyone was commenting that this was the best Fergus Tattoo ever, and that each one was an improvement over the previous year.