A BEIJING DREAM COME TRUE
September, 2011
- Ian Mackay Ross
Six years ago, Jacquie and I realized a retirement dream by becoming drummers (Jacquie on tenor, and me on bass) in a Winnipeg pipe band. Some of you will remember our first year tale: when I fell over the top of the drum (!), stopped the band at exactly the wrong time, and had a most marvelous time … especially watching the entranced faces of the children lining our parade routes. How could life get any better? Here's how.



In 2010 we heard the Prince Albert Highlanders Pipe Band was organizing a Canadian massed band to go to the 13th Beijing International Tourism Festival. About a dozen players, spouses and friends from the Pipes & Drums of Manitoba were interested. So, on September 13th, 2011, unable to convince Air Canada that my bass drum would fit as a carry-on, I dragged it to the oversize counter (me and the drum) where a helpful Air Canada lady winked, looked the other way and whispered "no surcharge for pipe bands". We were off to the mysterious east!



Our Manitoba contingent joined the 60-player massed band in Vancouver and, countless hours and containers of noodles later, landed amidst the smog of the Beijing airport (you can actually see little smog clouds indoors). Their oversize luggage process was a bit different. It took several cartons of cigarettes for the officials to release our drums.



The next day, after catching up on sleep, our troupe headed out to a beautiful park behind our hotel for our very first practice together. I was delighted to find a total of five bass drummers (we normally lead a lonely life … one to a band). We elected a bass lead (the fellow who wasn't paying attention) and settled in to our playing. Now, in Chinese cities, homes are so small for the majority that cooking is done on sidewalks and living is done outdoors in parks. There was a large crowd of Chinese to gape at us … amazed at the strange sounds issuing from the pipes and drums. We soon befriended them by letting them take turns on our bass drums. Smiles all around!



The Chinese Government then started us off on relentless touring of Beijing: museums, palaces, temples, restaurants, the Forbidden City, Tiananmen Square (where I openly purchased a watch sporting a benevolent Chairman Mao waving on its face, a la Mickey Mouse. 20 years earlier I could have been shot.) The Beijing Tourism Festival is really a big cultural exchange. It is NOT for foreign tourists. The government brings performers from around the world for their citizens to see, without the cost of leaving the country. In return, once we pay our airfare, performers get heavily subsidized hotels, meals and tours … plus a better understanding of China and its people.



One lovely example: while touring the grounds of the Temple of Heaven (replete with crowds of Chinese and their outdoor living style) we came across an erhu (2-string Chinese violin) player. He recognized the Canadian flag our tour leader held and broke into Frere Jacques. I'm a fiddler myself and couldn't resist joining in. I sang the verses and he joined in on the din, dan, dons. The Chinese folks in Beijing are very warm and welcoming (but not the hotel clerks!).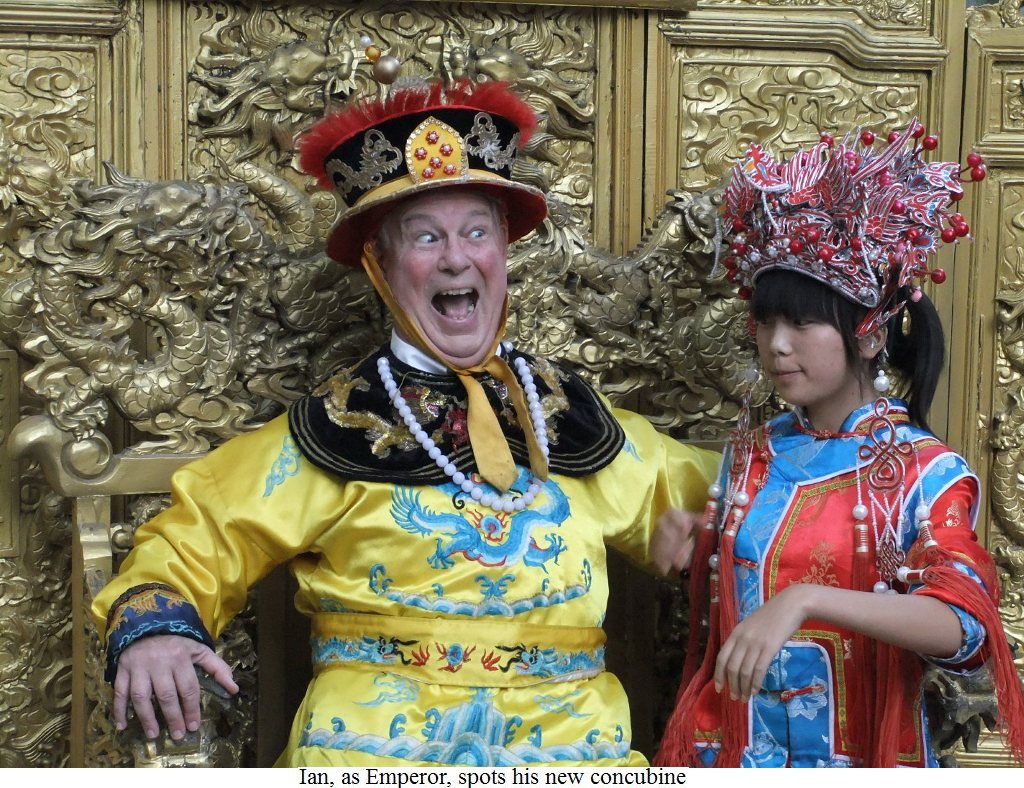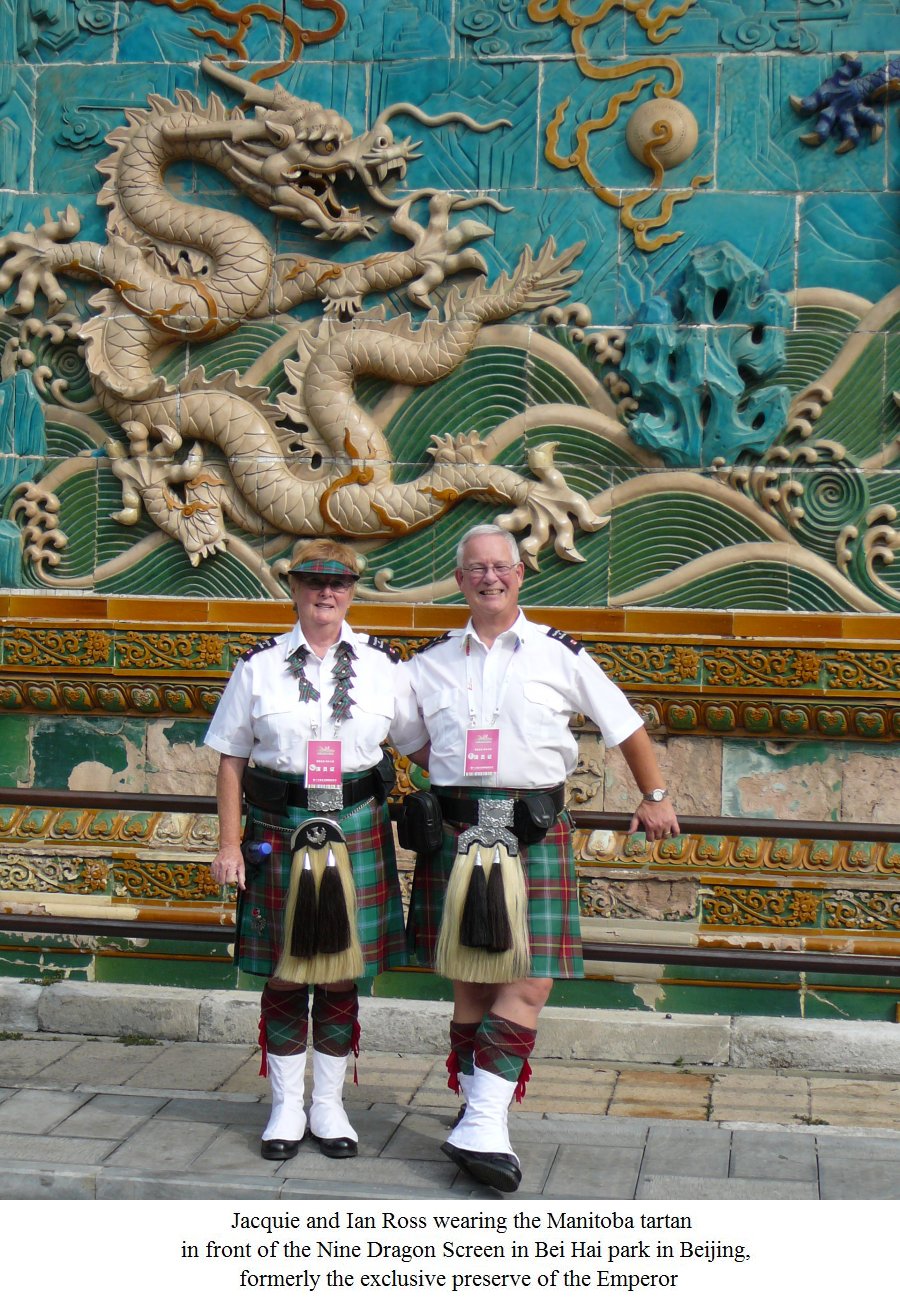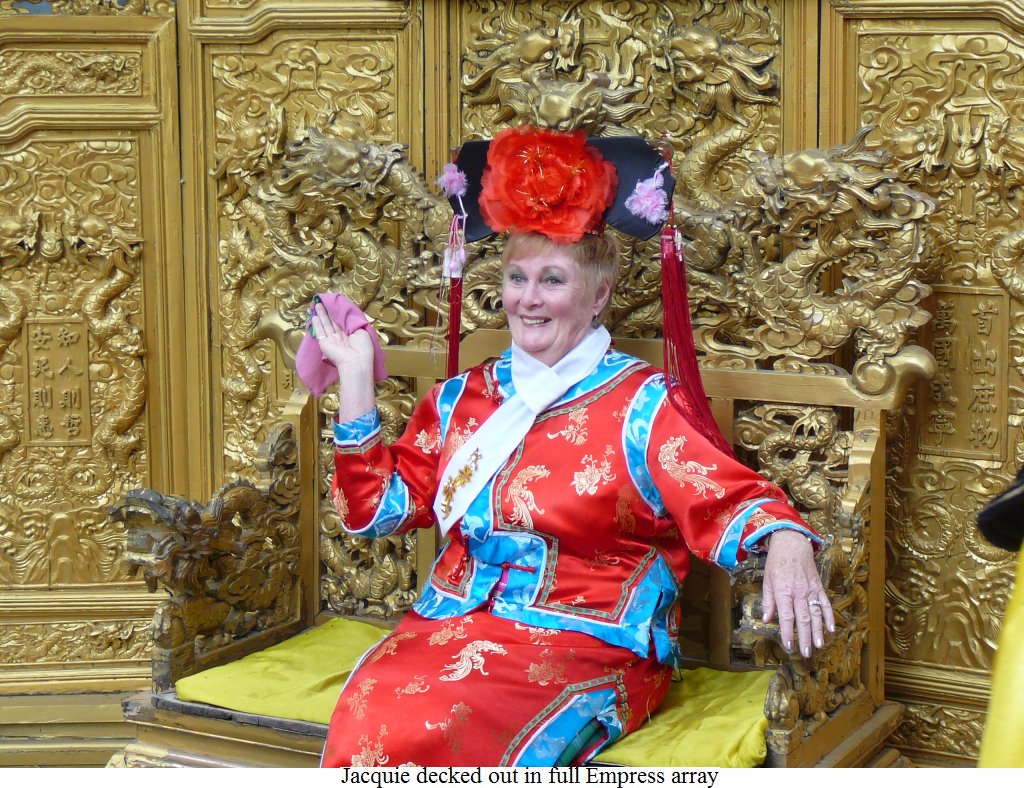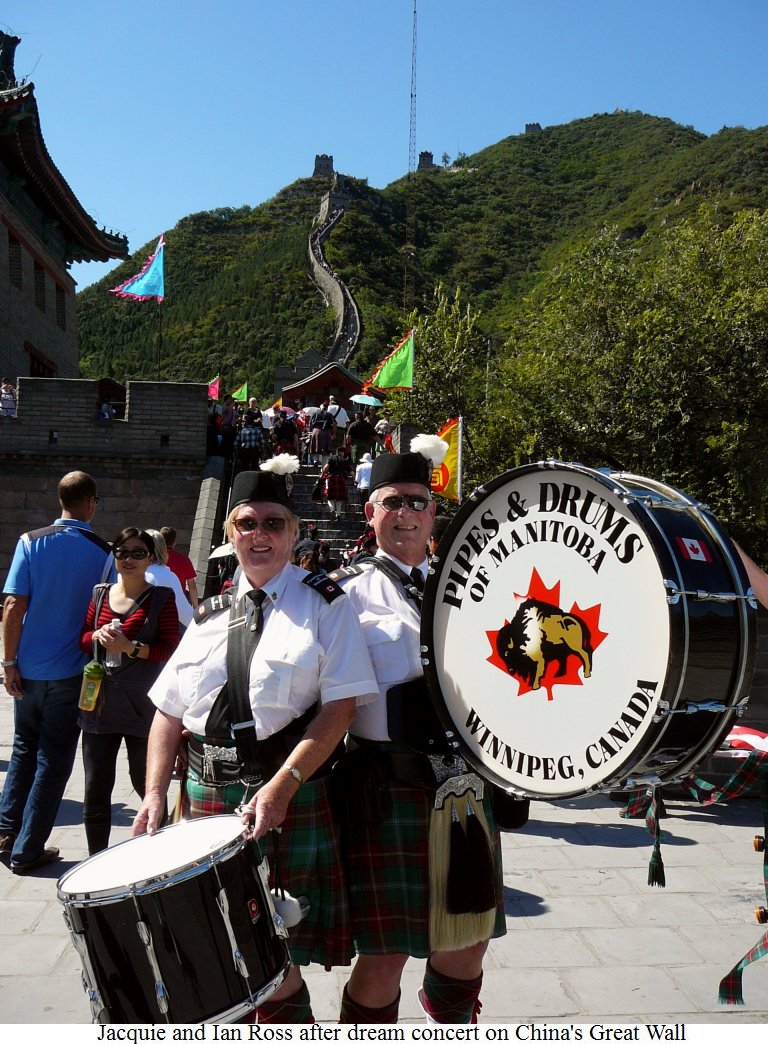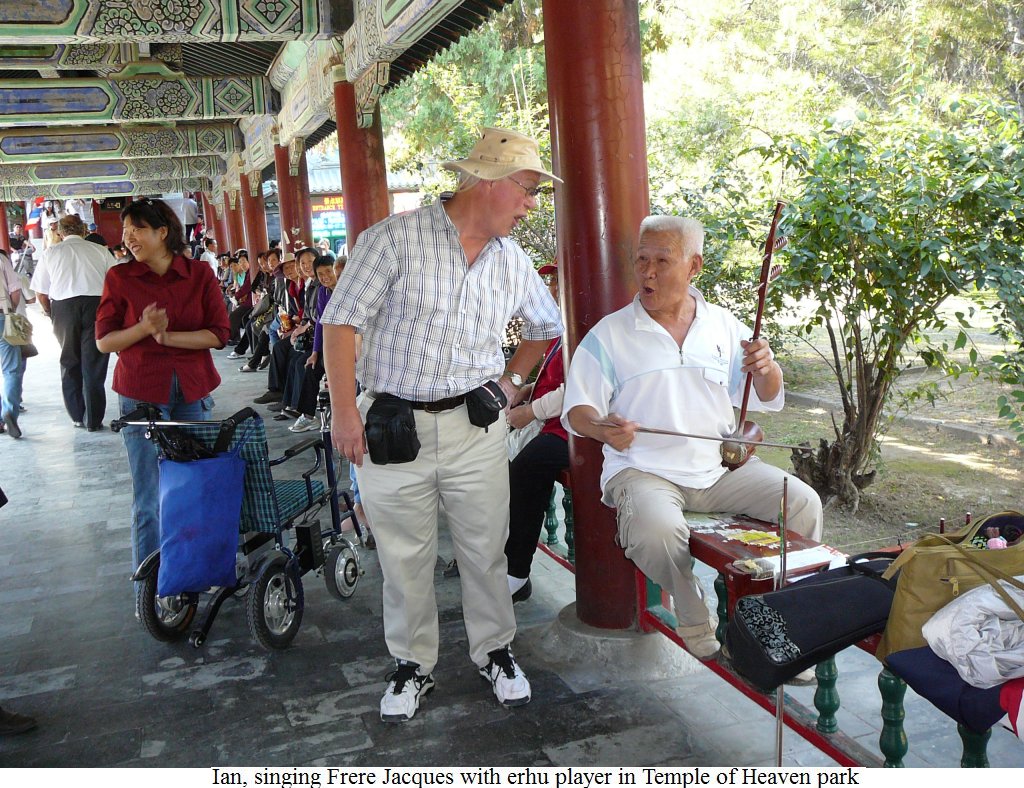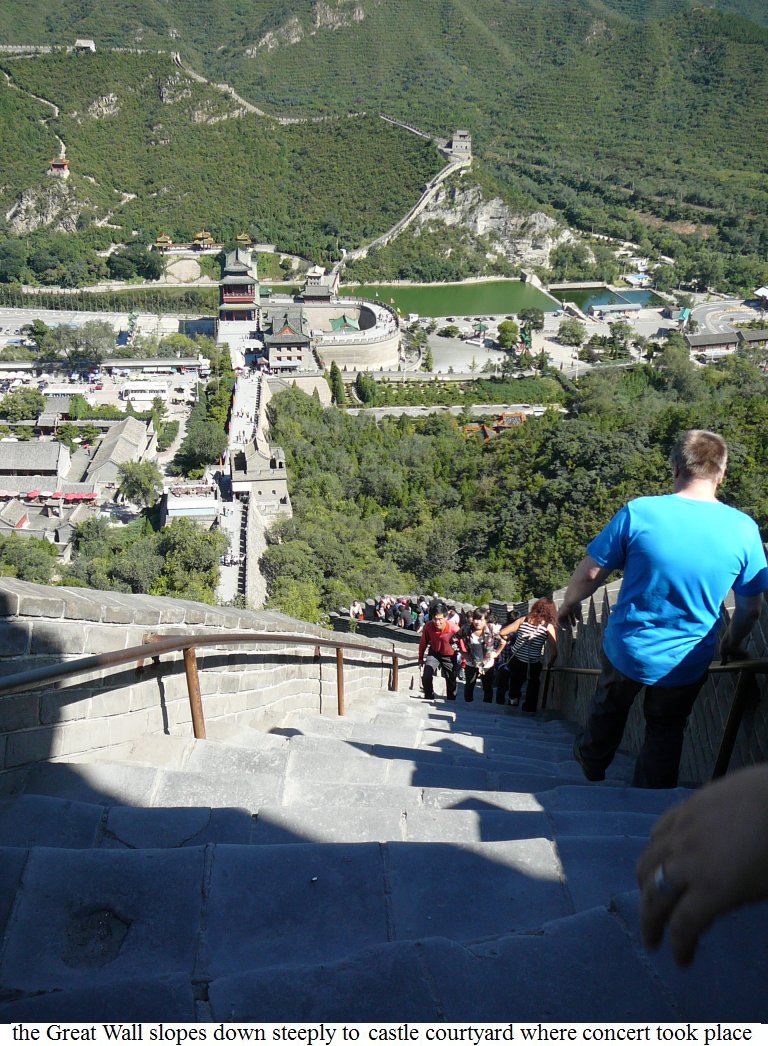 ---
CLICK HERE
for coverage by the Prince Albert Highlanders Pipes and Drums.