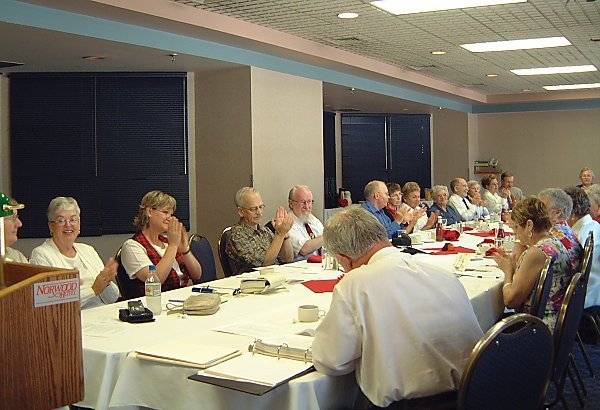 A View of the Members From The Lectern
Your webmaster delivered his five-minute report from behind the lectern. It was one of the safest spots in the room. The other choice was to continue walking around the table, since a moving target is difficult to hit. I hope that members took copies of the printed report, which were placed on the table. I thank Clan Ross members (and others) who have sent email messages about the website; your comments and suggestions become part of my annual report. As a result, my salary will be double that received by the auditor next year.

Use your BACK button to return.