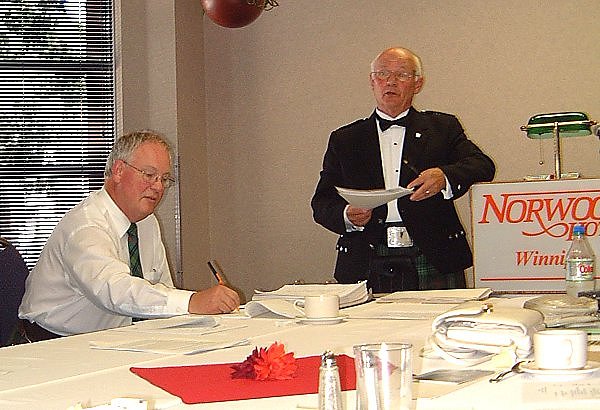 President Denis Fletcher At The Lectern
As Secretary Ian Mackay Ross takes the minutes of the meeting, our new President makes his acceptance speech and takes the chair for new business before the adjournment. The next "public" AGM (2006) will be held in London, Ontario.

Use your BACK button to return.