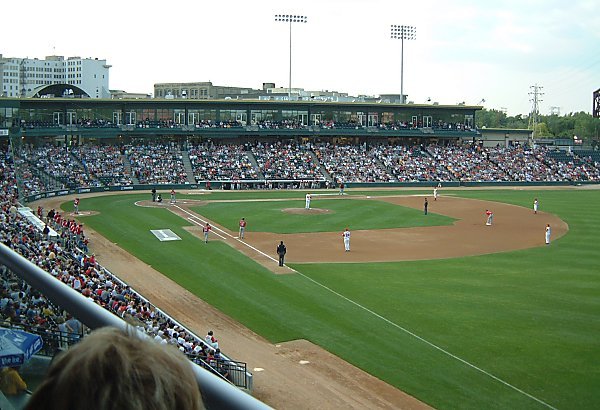 A Winnipeg Goldeyes Pro Baseball Game
Some of us actually saw some of the game by going over to the balcony railing. There was the danger of blocking the entranceway, so the alternative was to watch the Jumbotron Scoreboard. This must have been their fastest game, because most of us were only halfway through our meal when it ended. Ah well, someone said that the Goldeyes won the game.

Use your BACK button to return.