---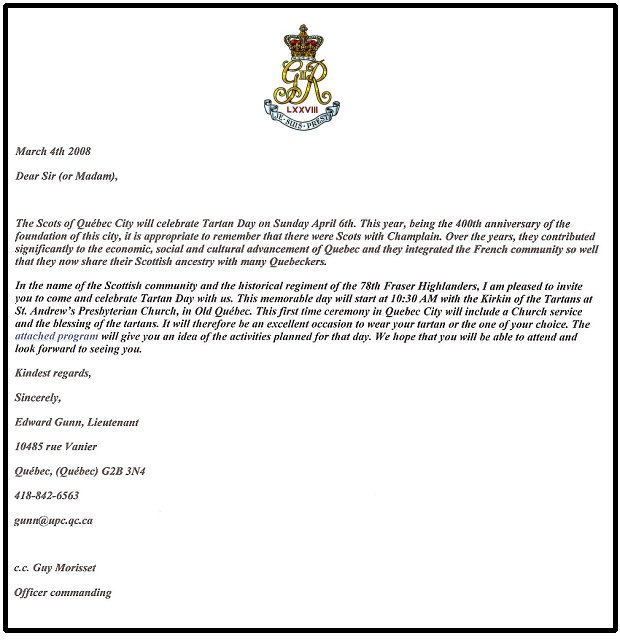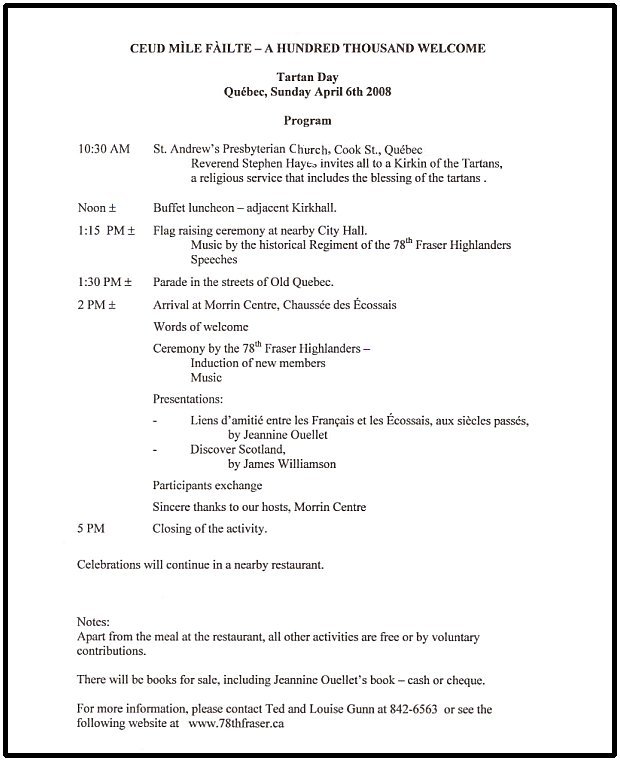 ---
Photographies de Tartan day 6 avril 2008 à l'église St-Andrew, Vieux Québec, sont courtoisie Dr. Michel Cesas. Les photographies du défilé sont courtoisie de lieutenant Edward "Ted" Gunn du 78th Fraser Highlanders.


Click on a thumbnail photo to obtain a larger version.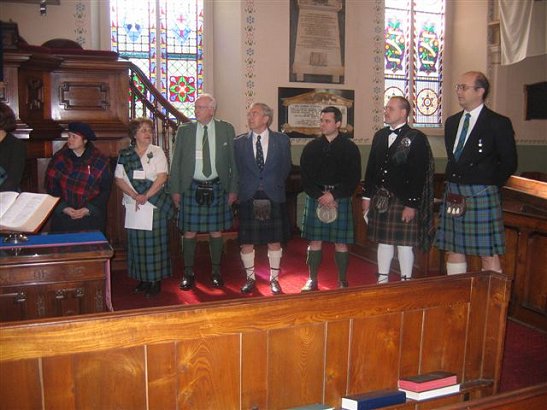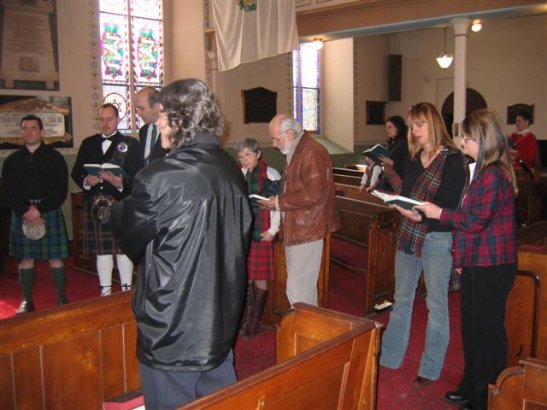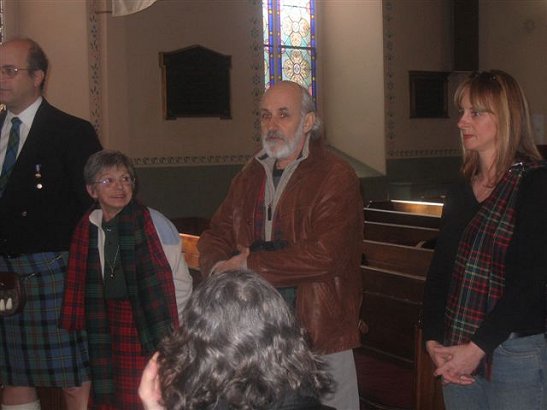 The Quebec Chronicle Telegraph newspaper offered the following Newsy Note on page 2 in the April 9th issue. "Congratulations to Scotsman Ted Gunn who celebrated his 75th birthday last week. On Saturday, his wife, Louise, and son Ken surprised him with a brand spankin' new kilt from MacIsaac Kiltmakers in St. Peter's, NS, which he wore with pride on Tartan Day."

It reported that participants of the "Kirkin o' the Tartan" were piped into St. Andrew's Presbyterian Church and invited to stand at the front. About fifteen people presented their tartans to be blessed.

"It was especially touching to hear French speakers who were proud to speak briefly of their Scottish roots. Some of them could trace their genealogy to the 78th Fraser Highlanders!"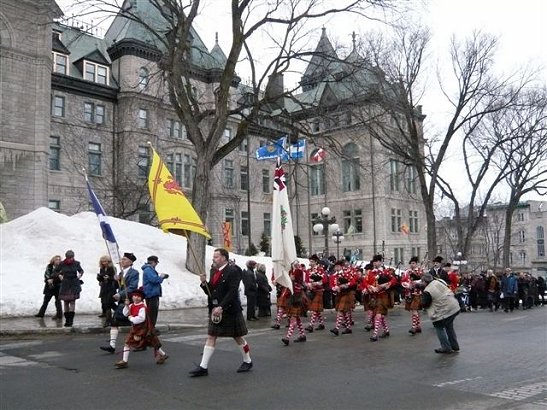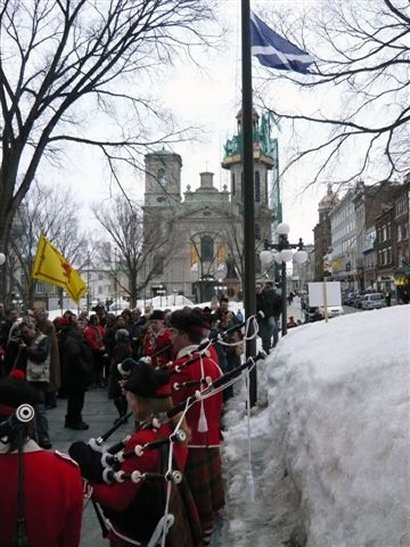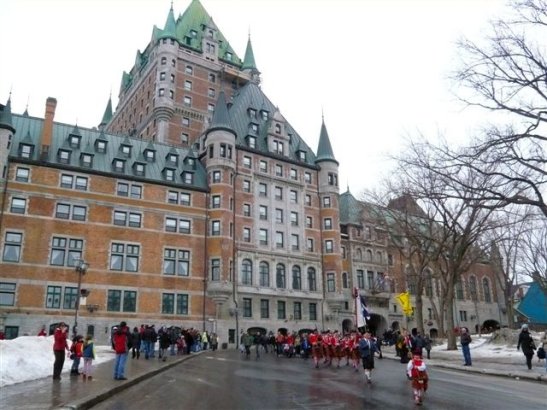 ---