2012 AGM AT McBETH HOUSE
Sunday, August 5
You may click on any thumbnail photo to obtain a larger version.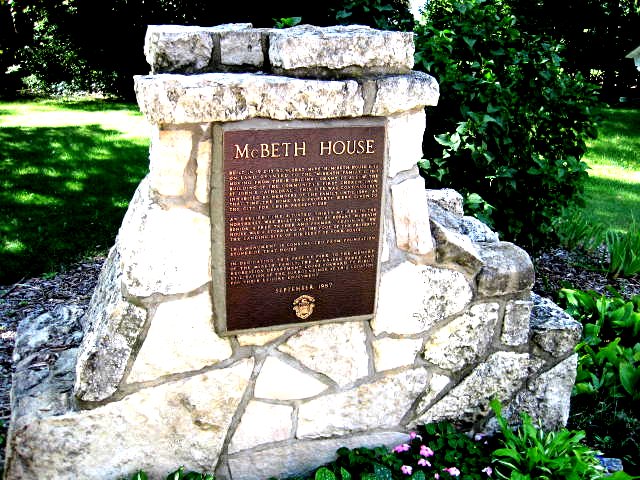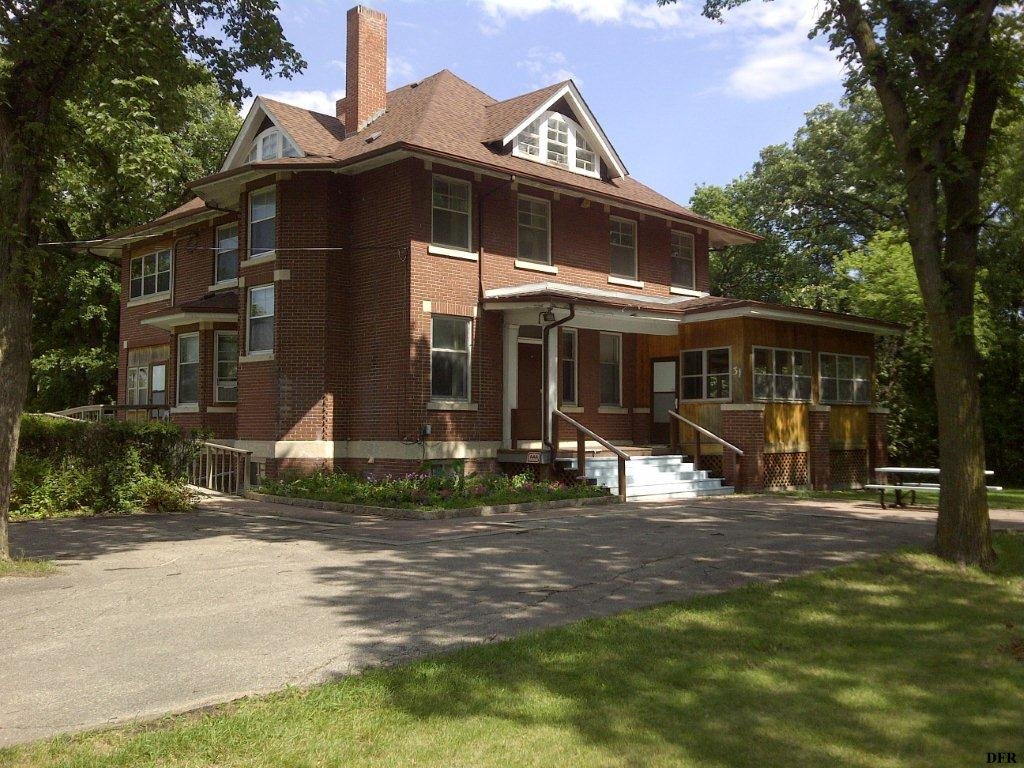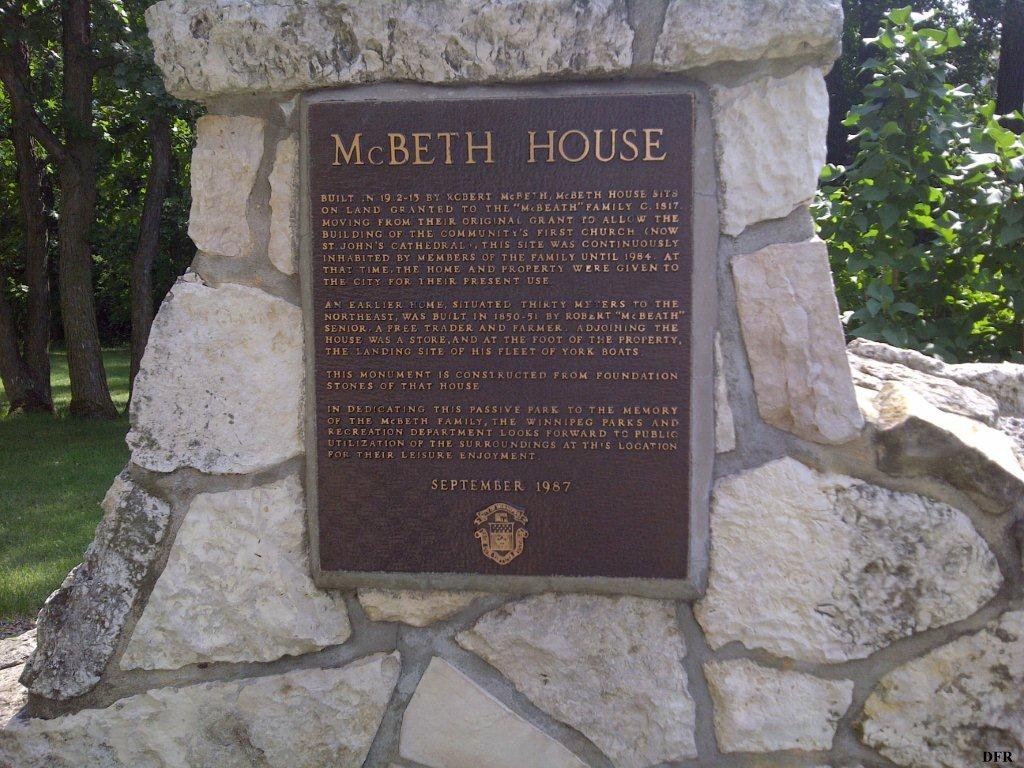 Computers can be very frustrating. While Ian was putting up two posters beyond our meeting room and tending the barbeque out in the backyard of McBeth House, his wife Jacquie was struggling to help me obtain larger pictures on the screen of her laptop. Both of them in particular went out of their way either to help satisfy the many requests personally or to delegate tasks to others on the Manitoba team of organizers. Everyone deserves our thanks. Donald Fraser Ross of Nova Scotia brought his laptop and power point setup (which also happened to be compatible with my portable HP harddrive containing a "Virtual Museum" of Clan Ross Canada historical items). When the minutes of the meeting are posted in the members section of our website and in the newsletter, I believe that they will reflect the fact that our members received a wee taste of the future possibilities inherent in items included under Other Business.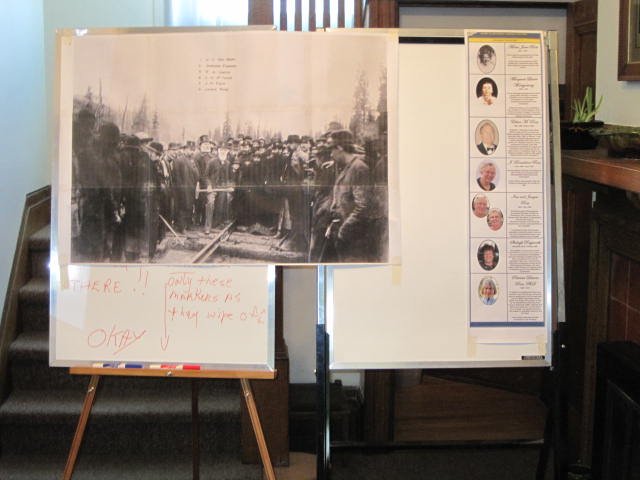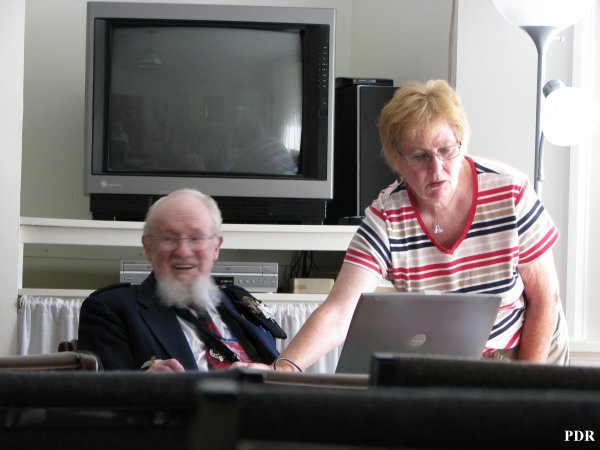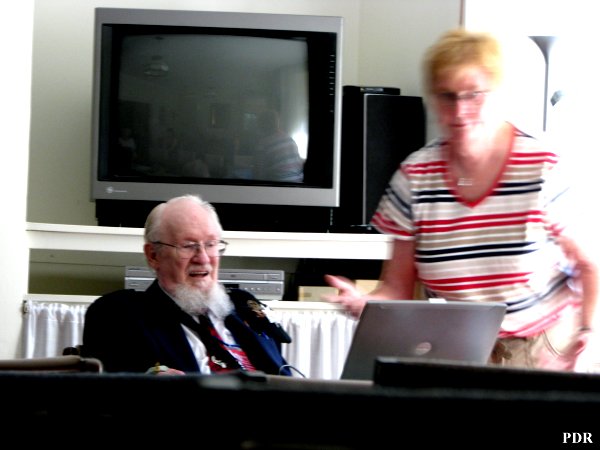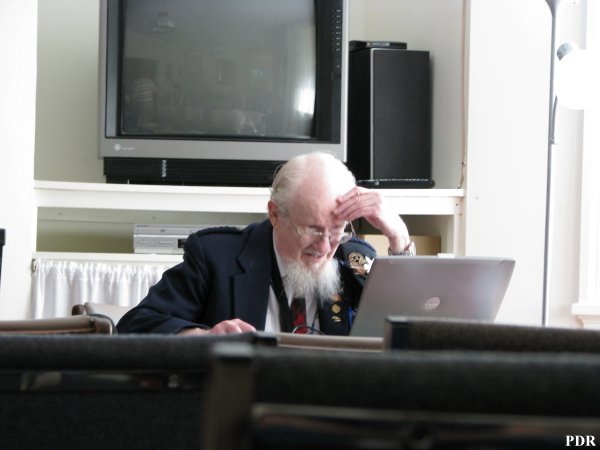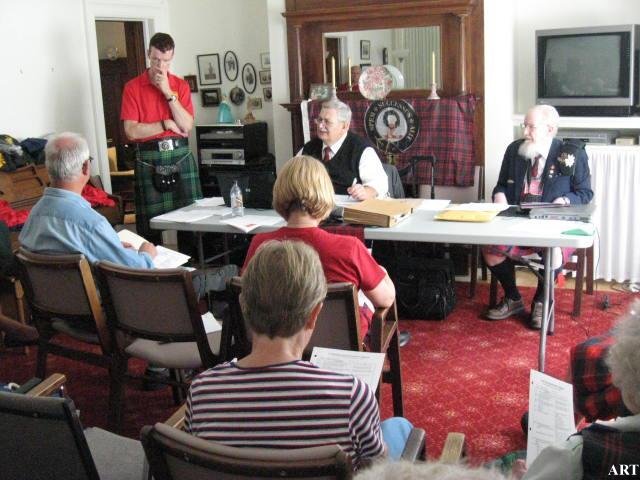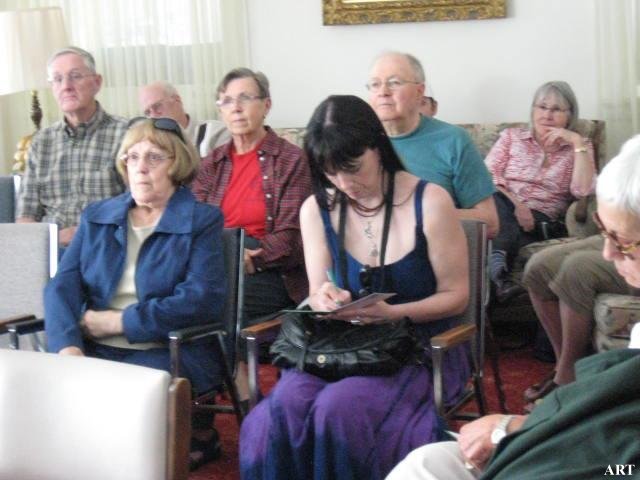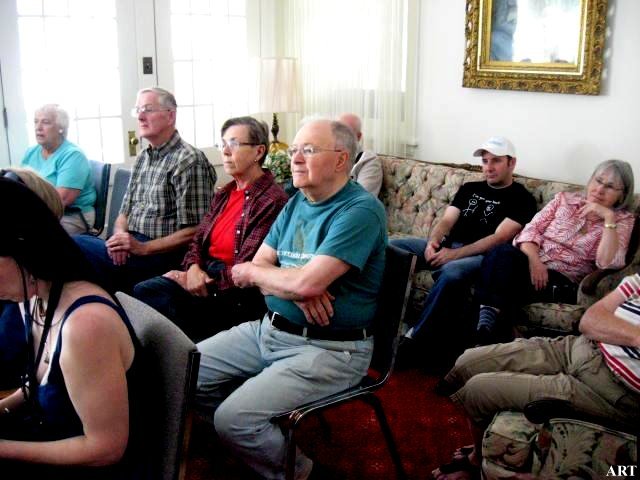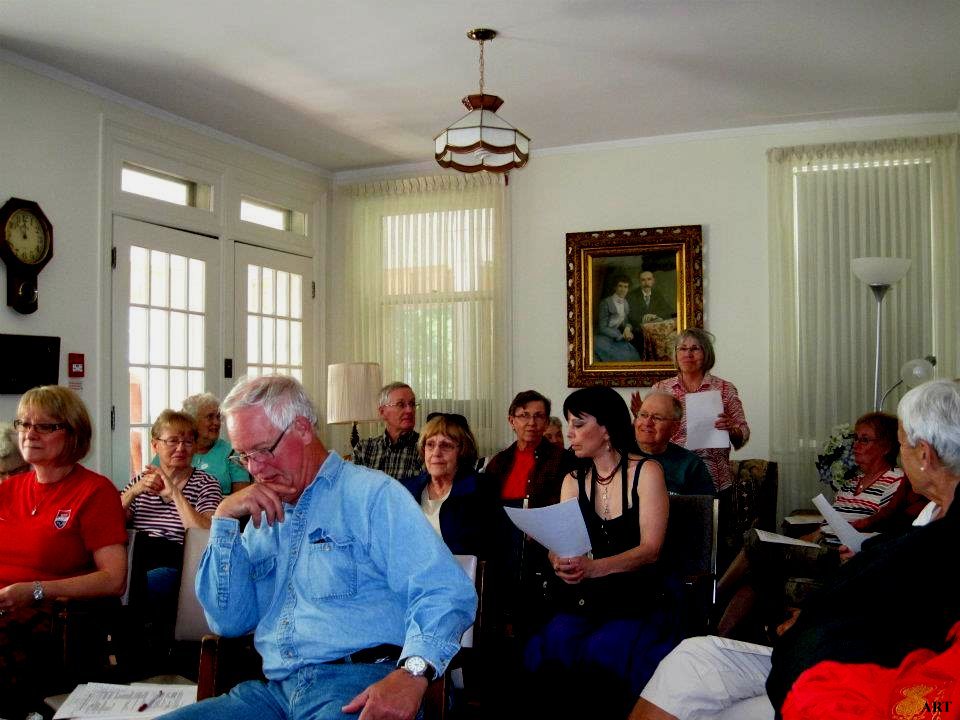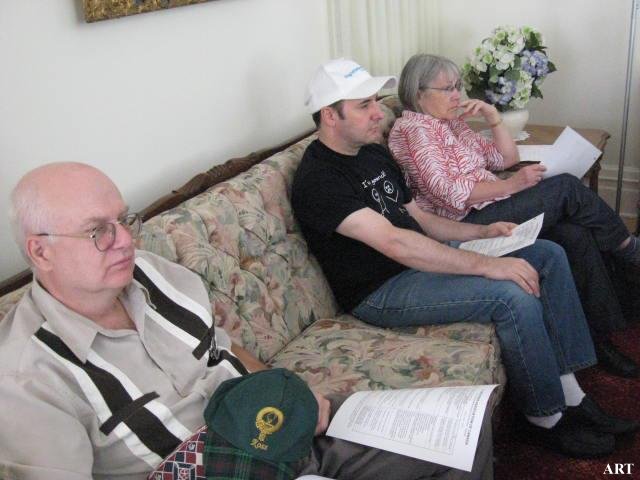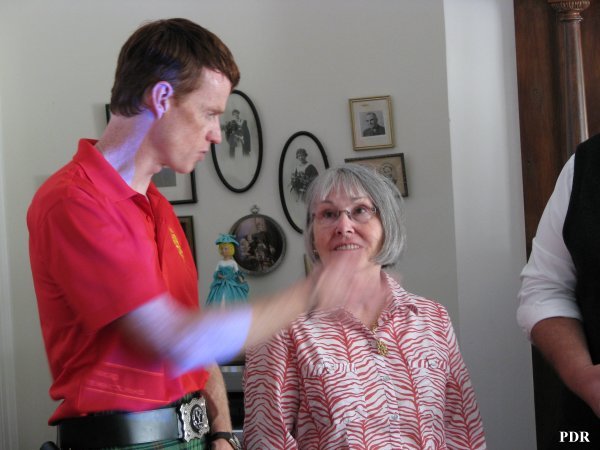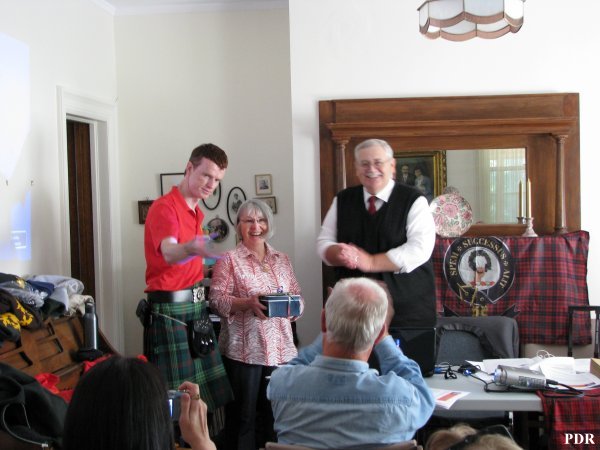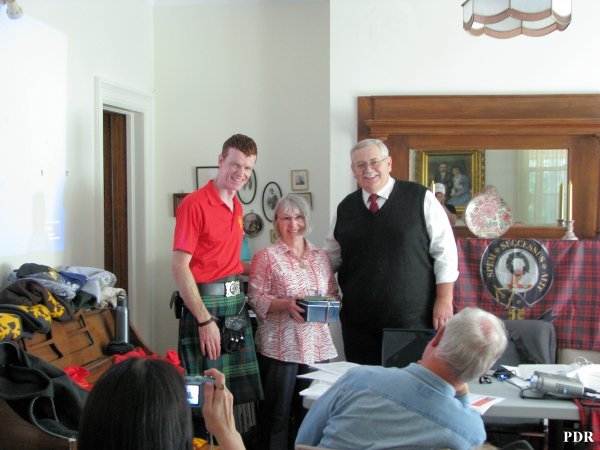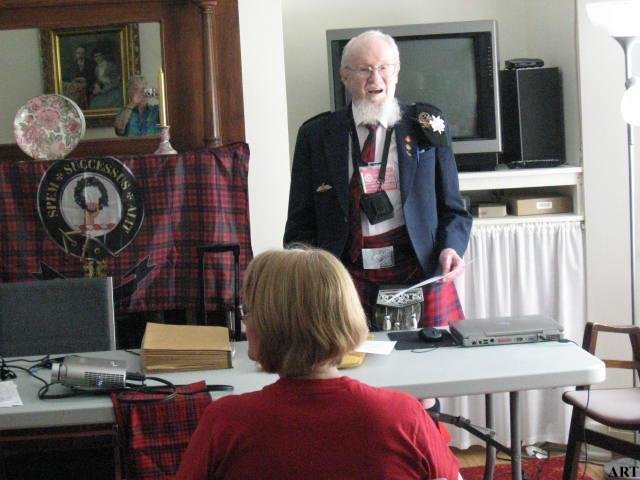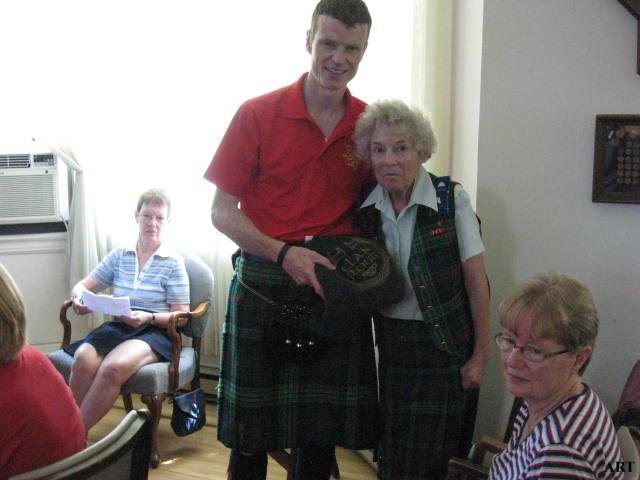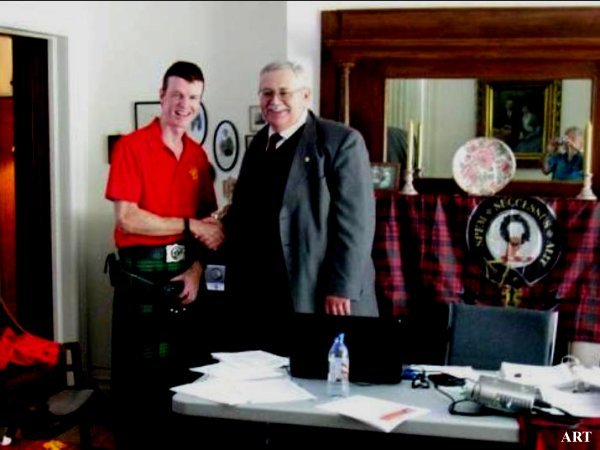 Since the National Human Rights Museum in Winnipeg would not be providing coverage of Scotland's Highland Clearances in the forseeable future (a condition of our $1000 donation), members in attendance approved Ian's motion that the funds from Clan Ross Canada and the Manitoba Chapter be used in the restoration of the Kildonan Church. Please return to coverage of our Sunday morning stop at the church where we learned about continuing repairs to the upper balcony and the rear wall.
President Donald Fraser Ross outlined a possible future project concerning a vice-president of the original Clan Ross in North America just over one hundred years ago. Members may read about the amazing life of Commodore James Levison Ross at
http://www.ross-ter.com/JamesLRoss.html
on our website.
---
BBQ LUNCH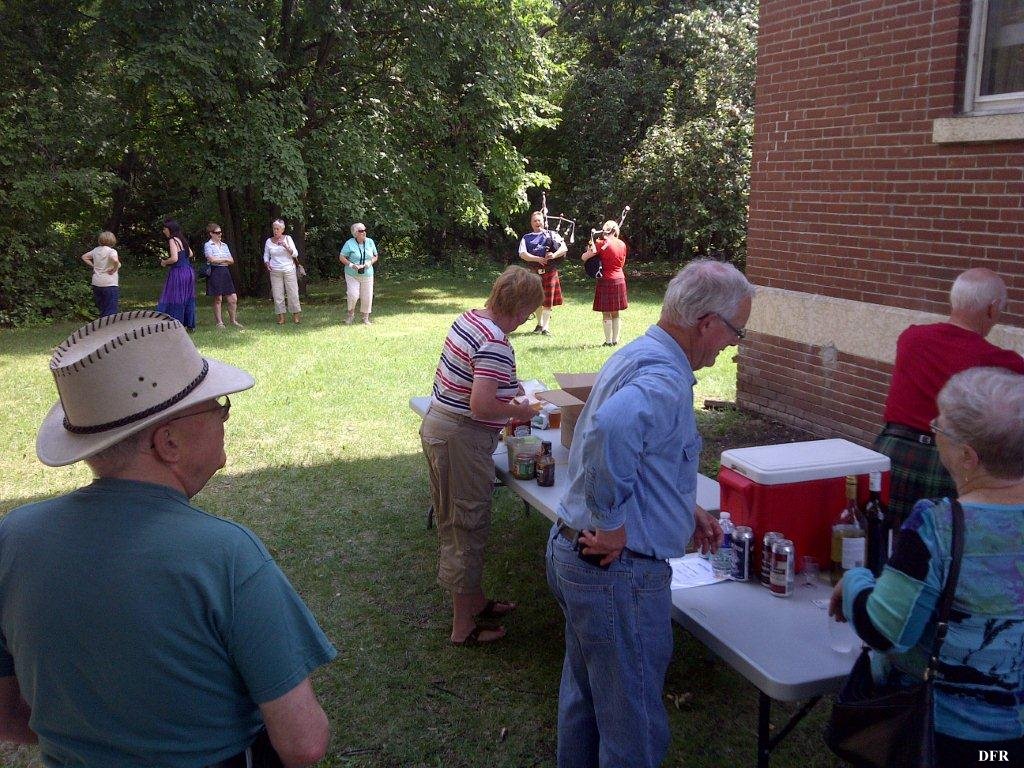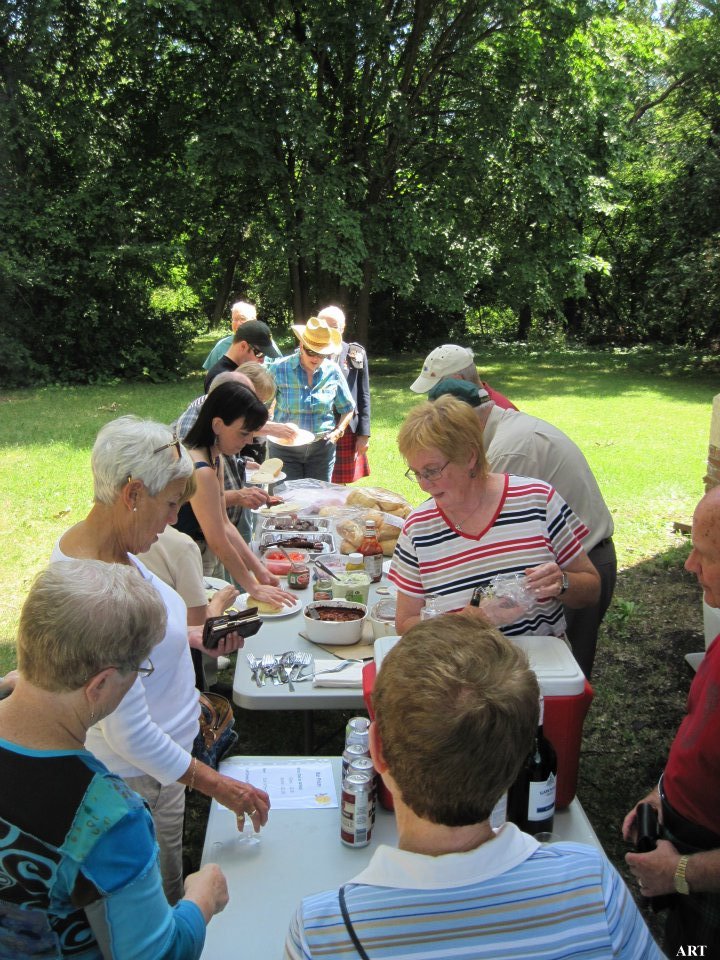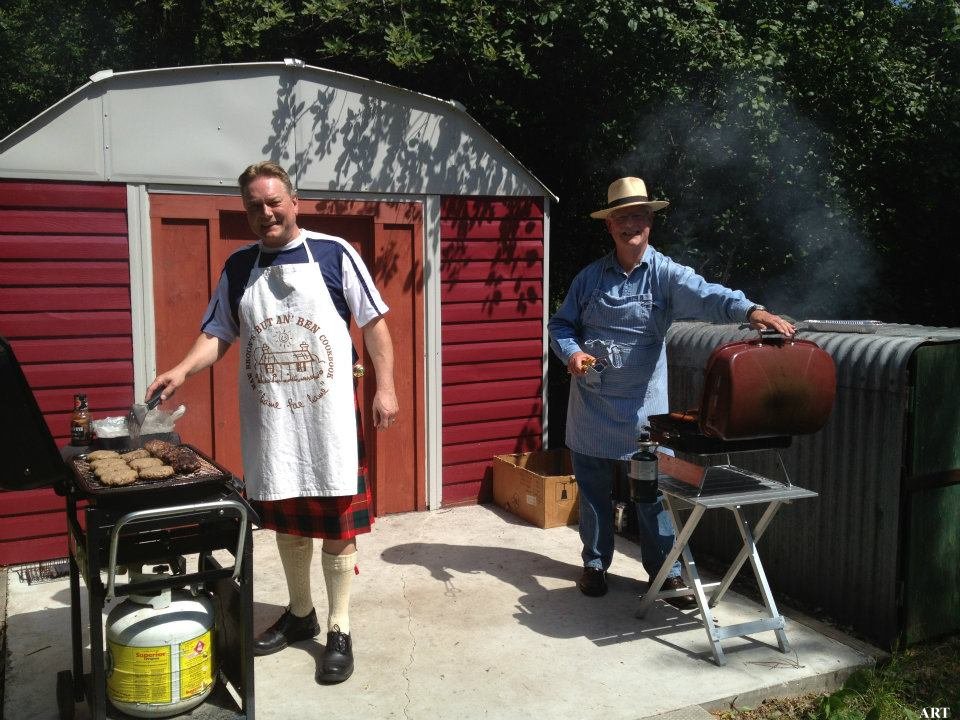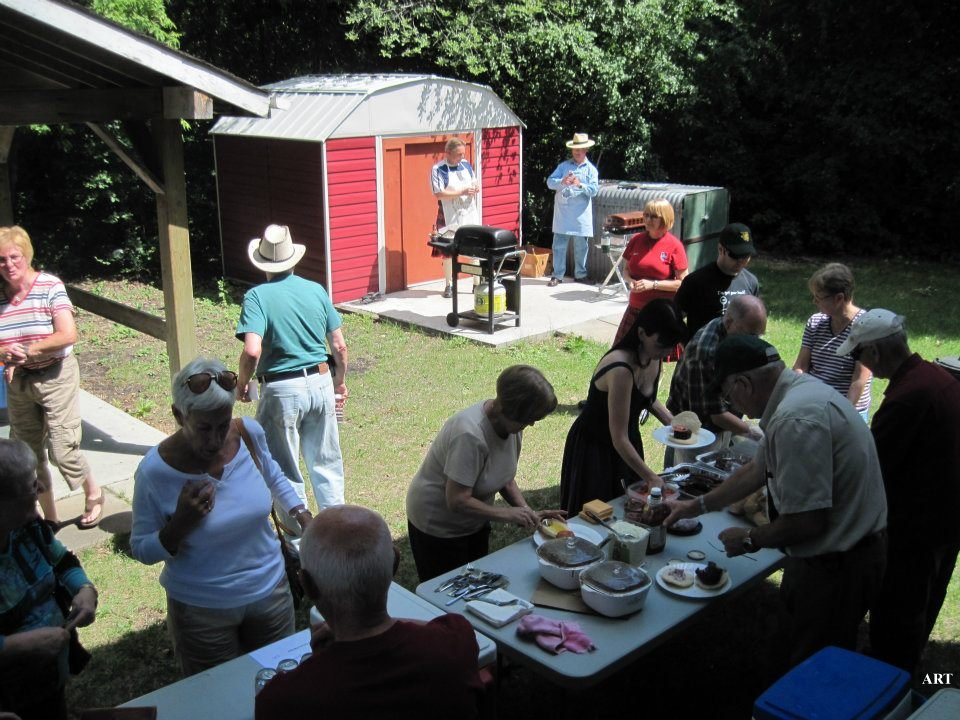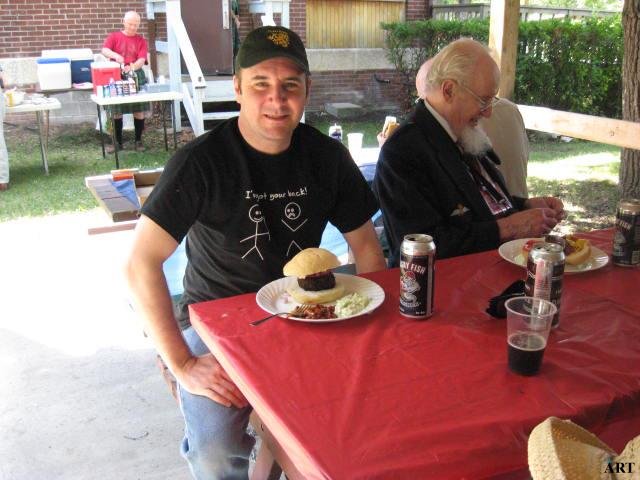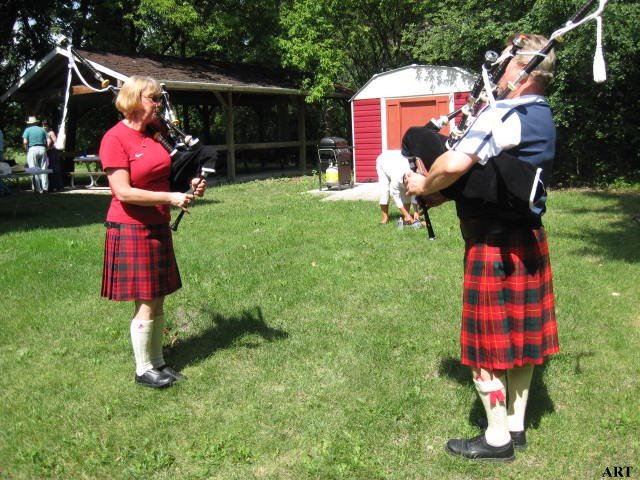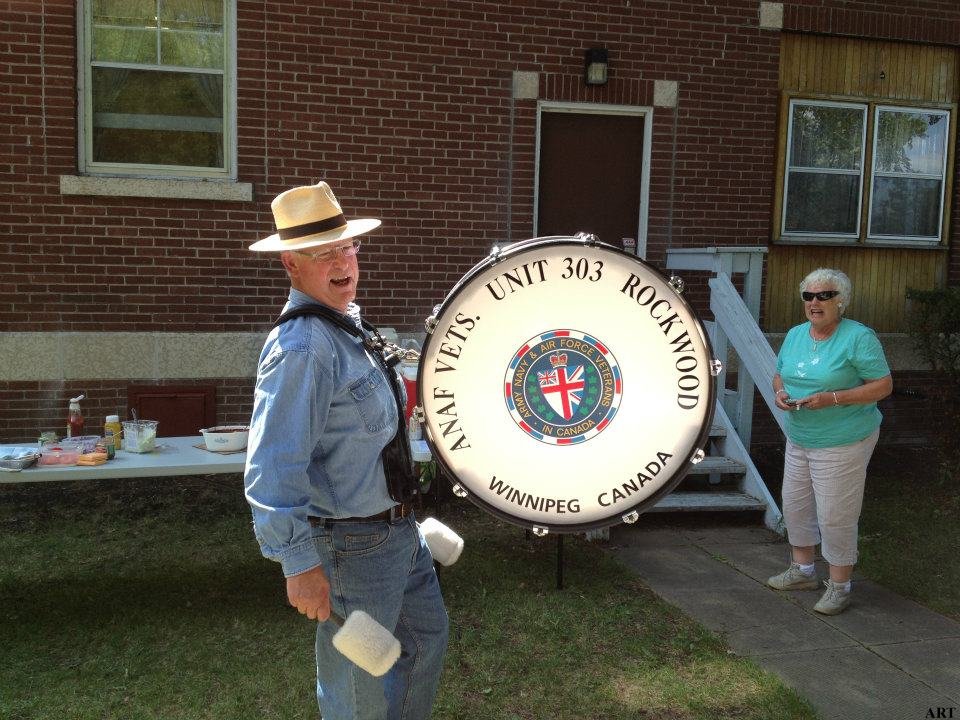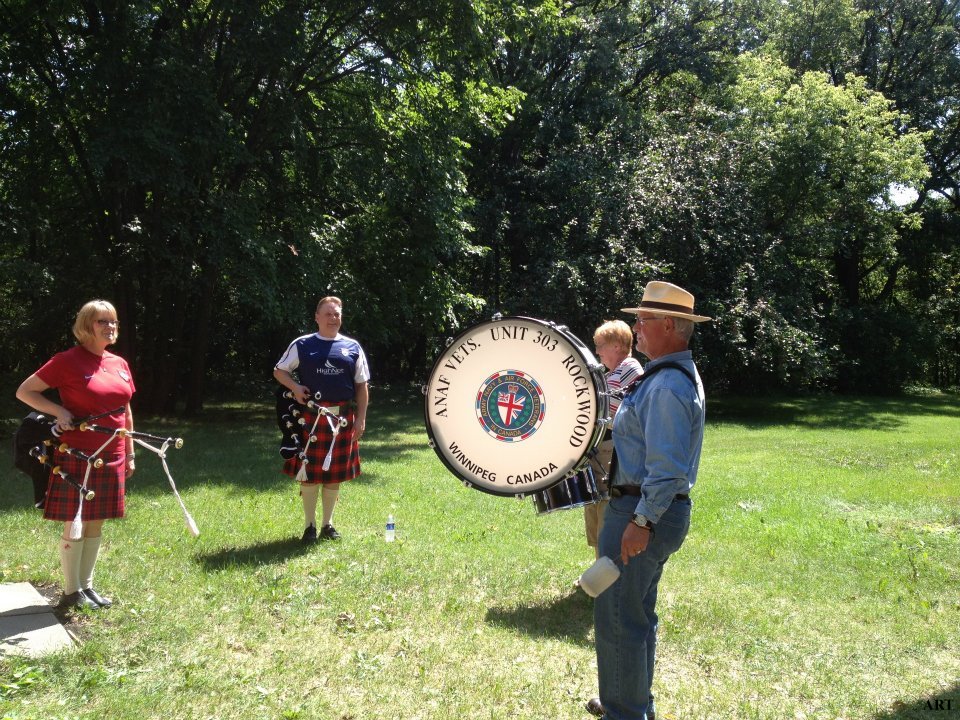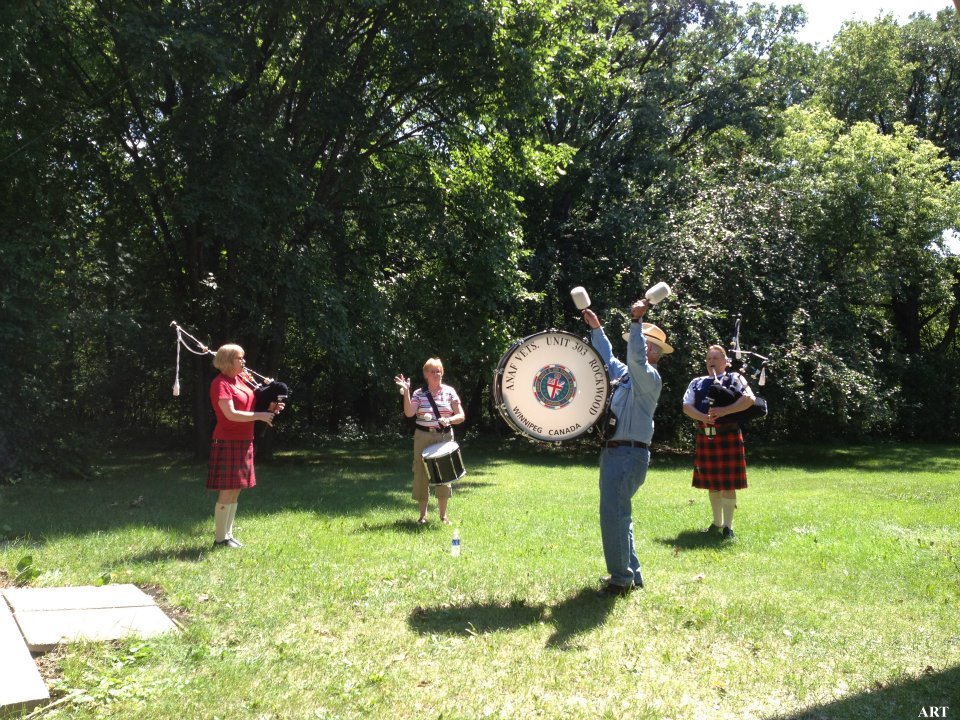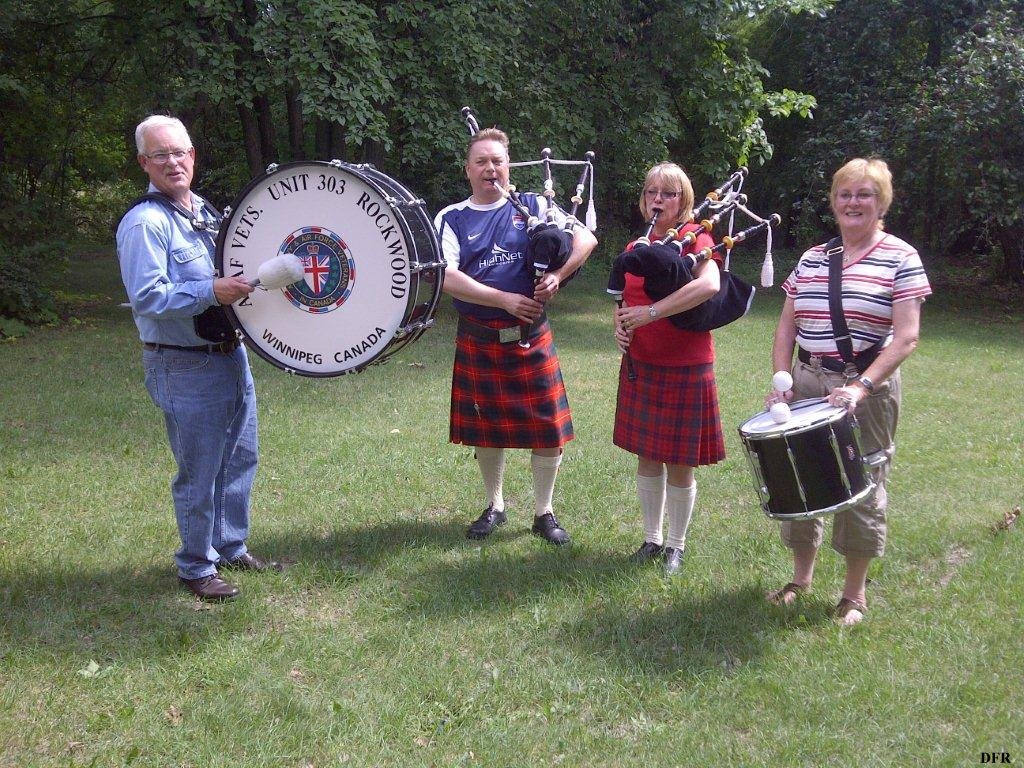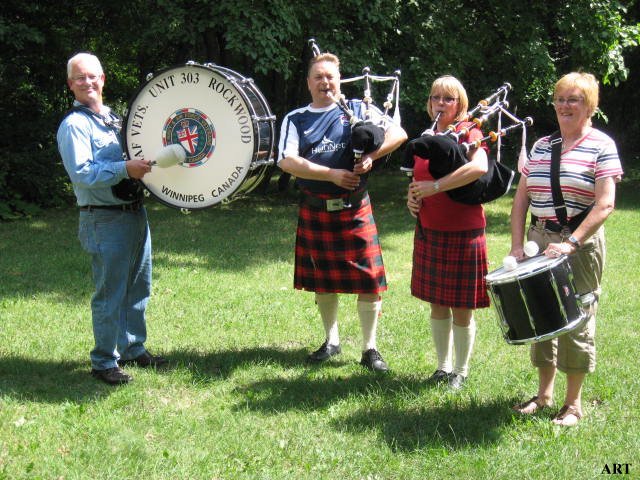 Please
CLICK HERE
for a Video taken by Rob Ross of a Medley by the Clan Ross Pipes and Drums, including
Green Hills of Tyrol, After the Battle, and Scotland the Brave
.
Please
CLICK HERE
for a Video taken by Rob Ross of
Amazing Grace
by the Clan Ross Pipes and drums.
~ ~ ~ ~ ~ ~ ~ ~ ~ ~ ~ ~ ~ ~ ~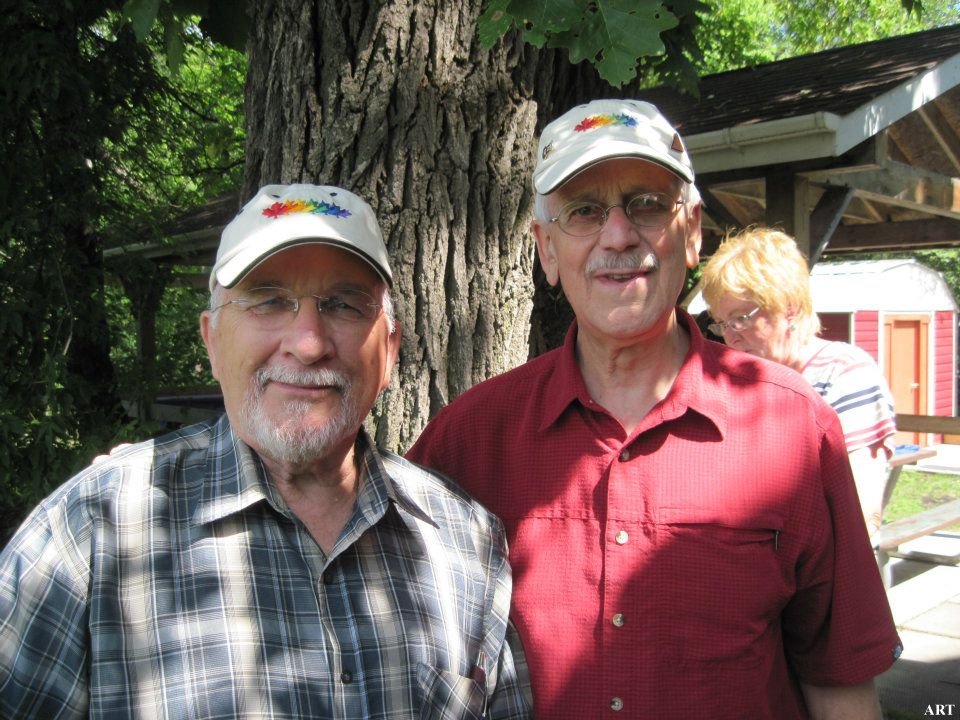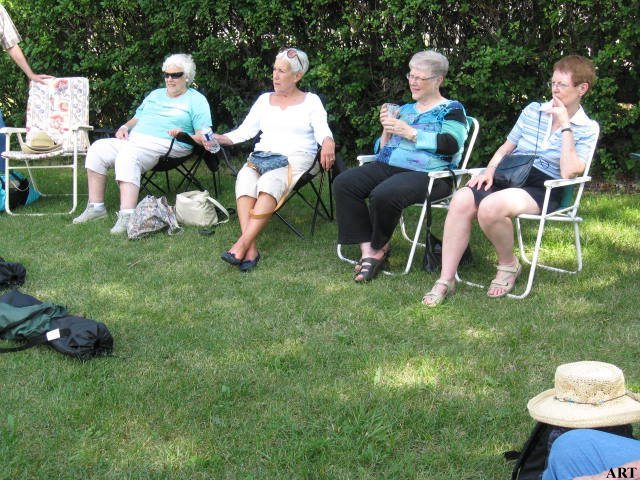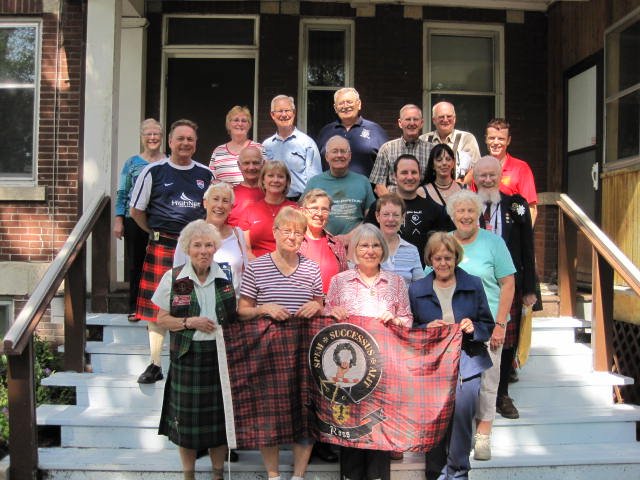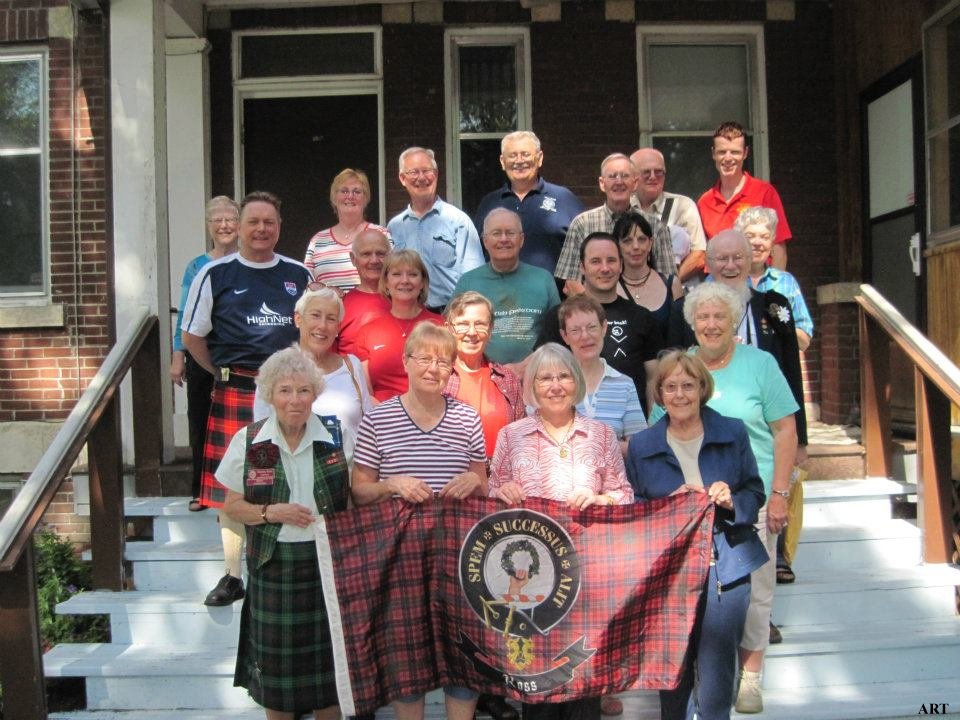 ---
PROCEED TO
a tour of the Manitoba Legislative Building and dinner at Gasthaus Gutenberger.
RETURN TO
the Saturday Arrival and Reception.
Please use the BACK button of your browser to return.

© Clan Ross Association of Canada, Inc.