SHIP HECTOR – HIGHLAND HOMECOMING - 2011
Donald Fraser Ross
Vice-President, Clan Ross Association of Canada
Click on a thumbnail photo to obtain a larger version.
---
On 15 September 2011, Caroline and I went to Pictou, Nova Scotia, and spent the day attending the Highland Homecoming. This is an event to recognize and celebrate the arrival of the Ship Hector and its passengers in Nova Scotia on that same date in 1773! From the Ship Hector Website they describe the event as follows:


- Highland Homecoming - 15 September 2011
Celebrating the landing of the Hector settlers on Sept.15, 1773, this one day event
features a host of activities all day long. Begin the day with breakfast on site from 8:00
am till 10 a.m.; enjoy blacksmith and carving demonstrations all day long; live
entertainment all afternoon from 1 pm-5 pm; a pipeband concert at 5 pm; lemonade and
oatcakes on deck with the Captain from 2 pm-4 pm; genealogy from 1 pm-5 pm with Dr.
Alan Marble; Costumed volunteers; Ghost Walk to finish the day at 7:00 p.m.
Shown below are a couple of pictures of us taken on that beautiful day as we walked about the picturesque town taking in the festivities . . . Caroline at the Clan Ross Sign . . . and Donald on the deck of the Ship Hector.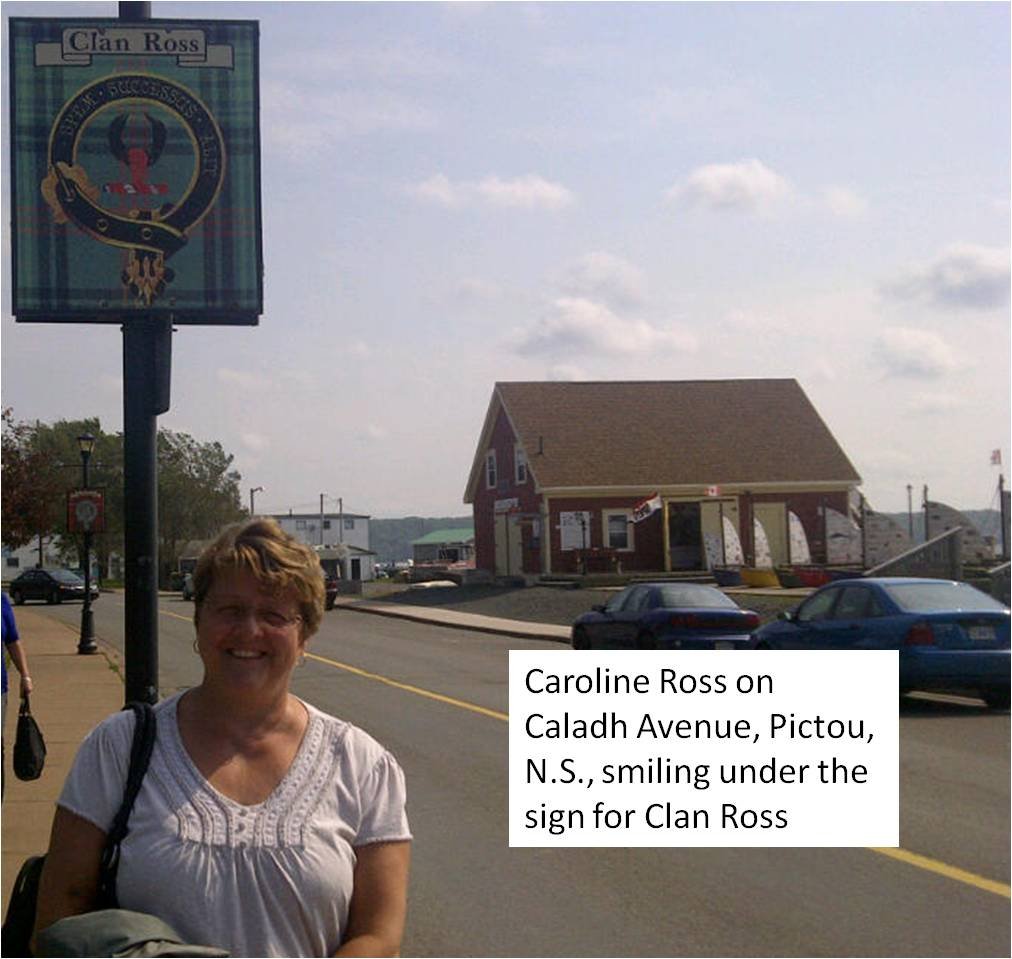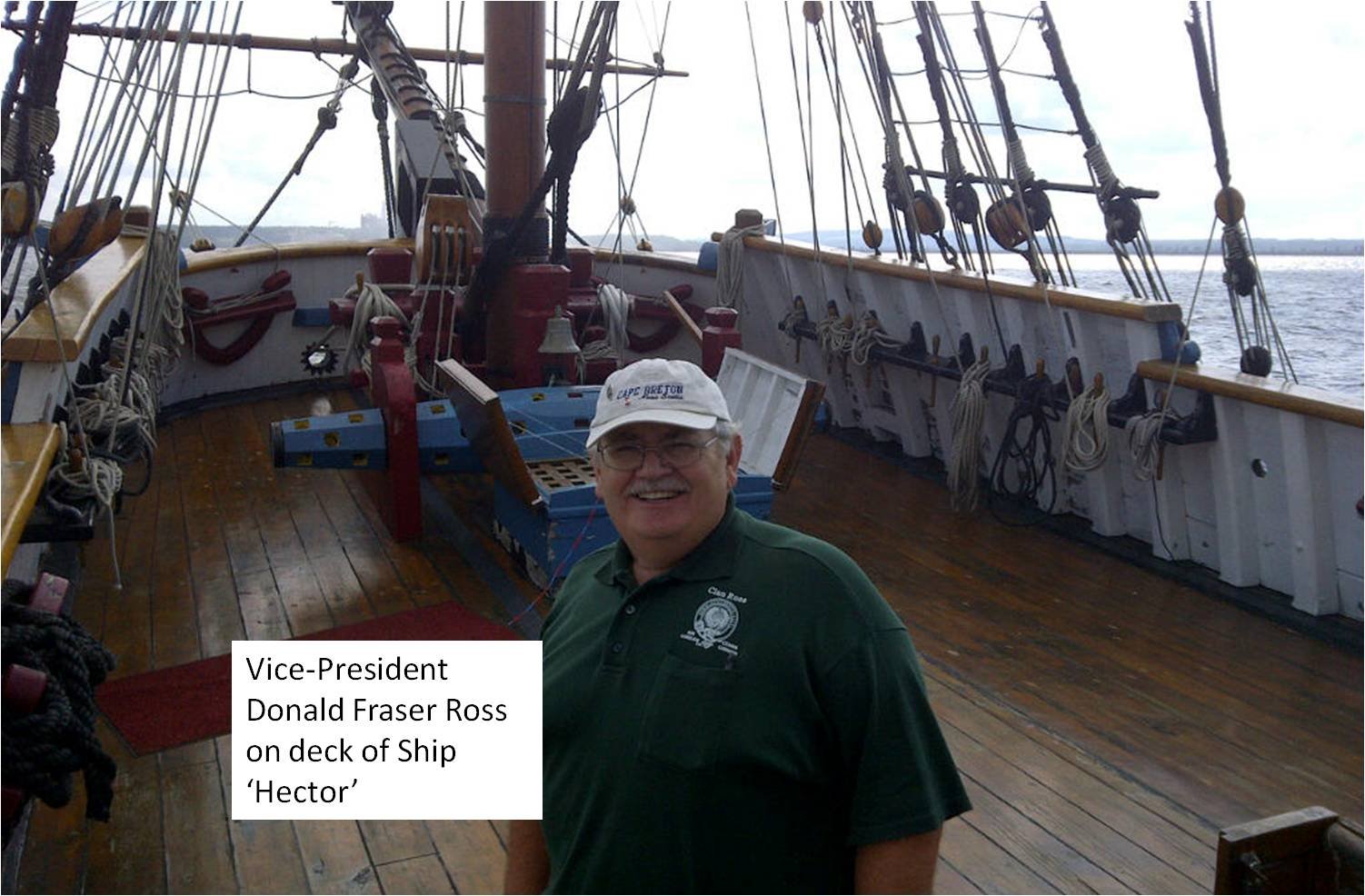 <<...>> <<...>> <<...>> <<...>>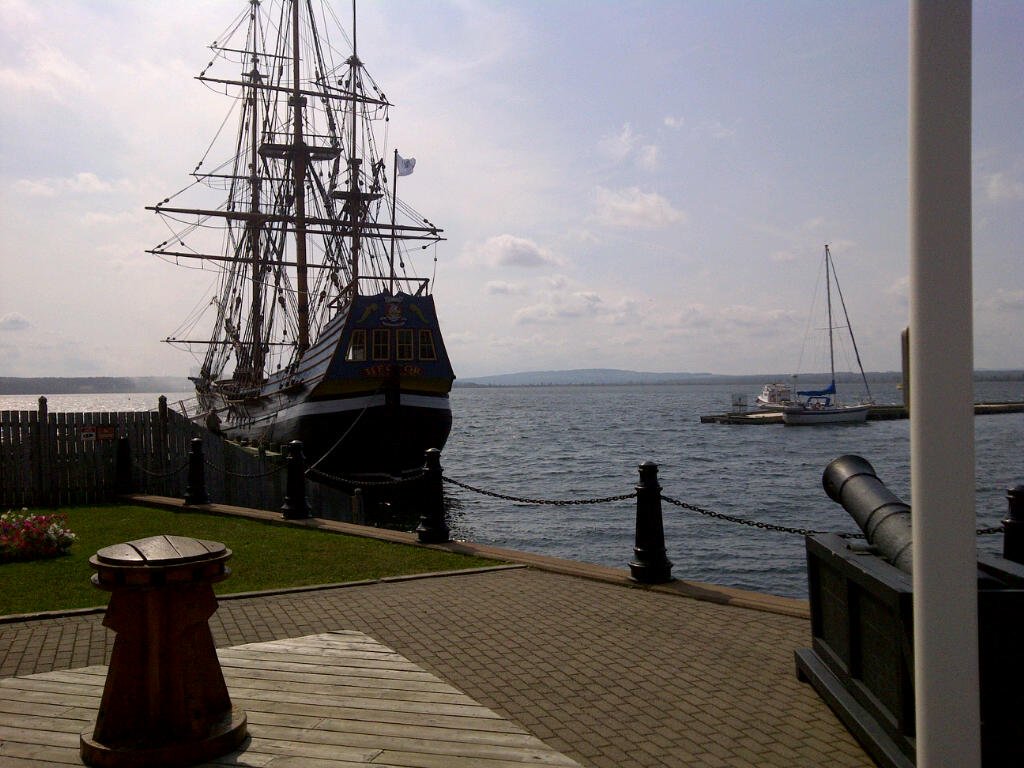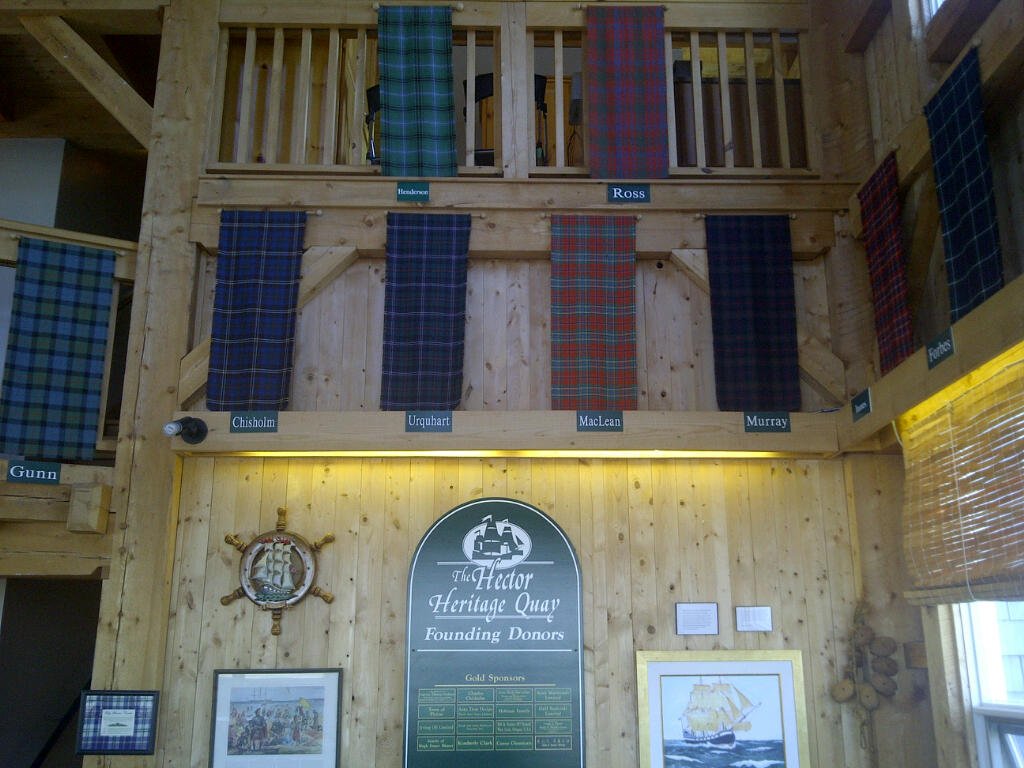 It was nice to see both our Clan Ross sign and our Clan Ross tartan continuing to be prominently displayed respectively on Caladh Avenue and inside the museum building at the Ship Hector Heritage Quay.


. . .
An Interesting Ross Connection to the Ship Hector story
. . .
I also noted on a web site called
On This Date in Scotland
the following information about the ship Hector and an apparently important fellow in that history, a fellow Clansman by the name of John Ross:
The arrival of the 'Hector' in Pictou

The emigrant ship 'Hector' arrived in Pictou, Nova Scotia, on the 15th of September, 1773.

. . . The 'Hector Scots' were enticed to Pictou by the Rev. John Witherspoon, born
in East Lothian and famous as one of the Scottish signatories of the United States
Declaration of Independence, after having emigrated in 1768. Witherspoon, with
John Pagan, a merchant from Greenock, and some others from Pennsylvania, bought
land rights in Pictou and hired a guy called John Ross, from Loch Broom,
to act as their agent. Ross offered free passage, a year's worth of free provisions
and a farm to attract settlers. Ten people boarded at Greenock, and 179 at Loch Broom;
the total comprising 23 families and 25 single men. One of the latter was an unnamed
piper, who went aboard the 'Hector' at the last minute.
Maybe others have more info on this John Ross . . . . If so, please let us know.