At last . . . a day without rush. On Saturday (August 8) we took a train from Waverley Station to Falkirk High Station. Ranald was there within a few minutes after our phonecall from the Mall. He pointed out sites involving two battles and the remains of the Antonine Wall which meanders through Falkirk even though (as Ranald pointed out) the local council had approved the construction of a house over a section of this historic site. The sections of the Antonine Wall built by the Romans are now a UNESCO World Heritage Site.

After Pat tried to get a good picture of Ranald and Doug as they walked along the stone path in Callendar Park, Ranald turned and pointed towards the mounds and rows of trees in the background, and noted that a ditch of the Antonine Wall was in that direction.

Part 4 of the booklet, Discover The Frontiers of the Roman Empire, The Antonine Wall World Heritage Site in The Falkirk Council area is included after the three photos.


Talk about history. There could be no better guide to a fast tour through the museum and exhibits at Callendar House. We appreciated the models of the battle scenes and replicas of items from the past.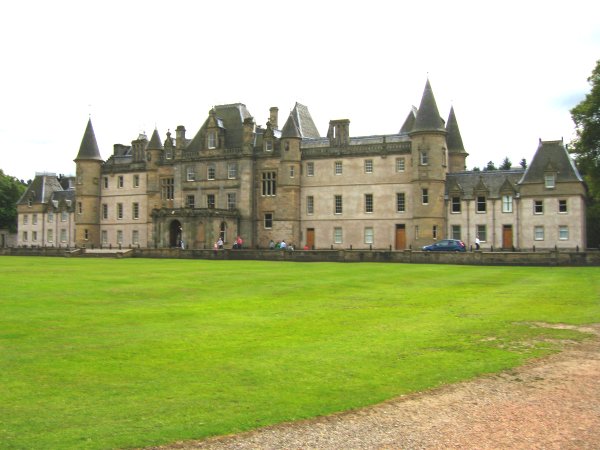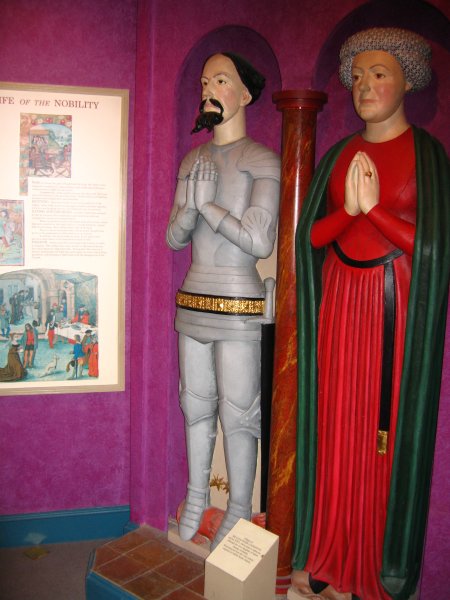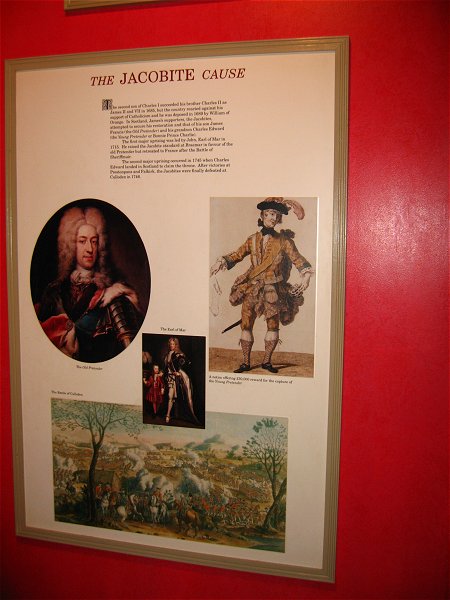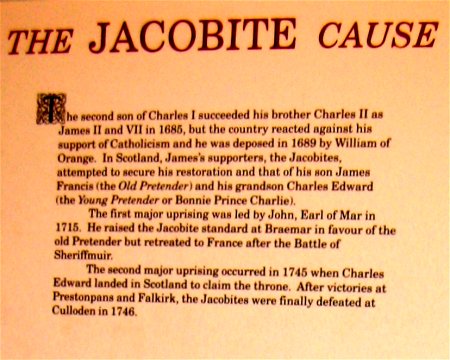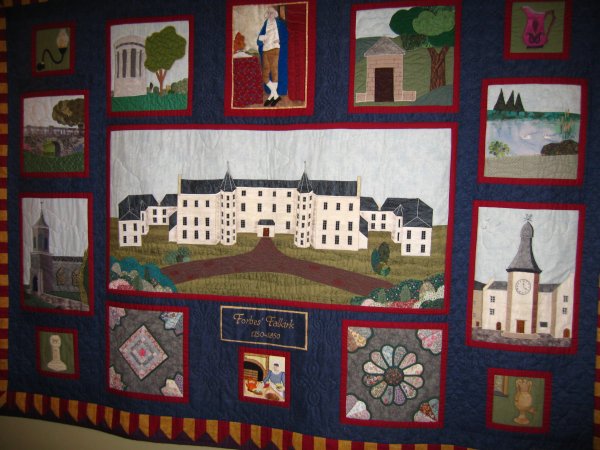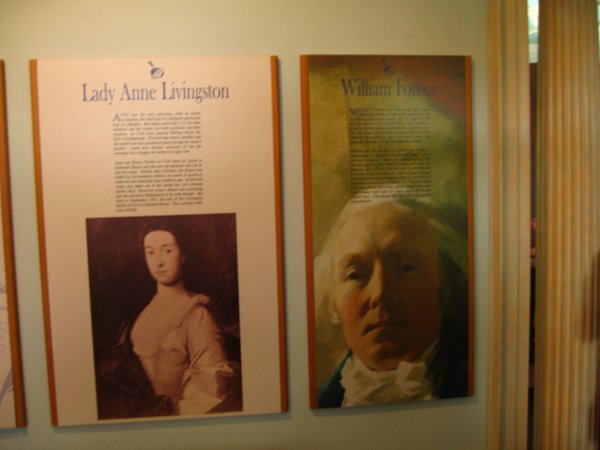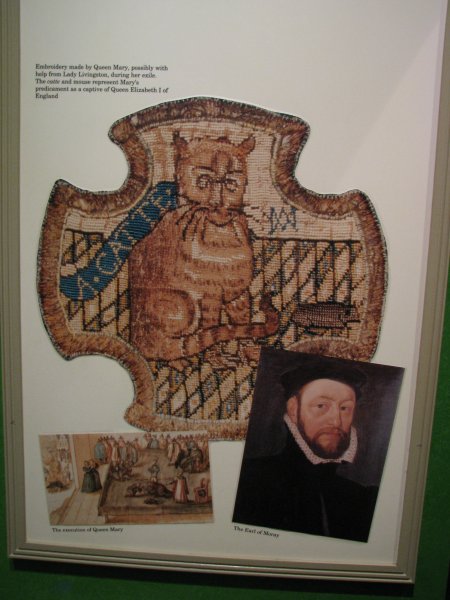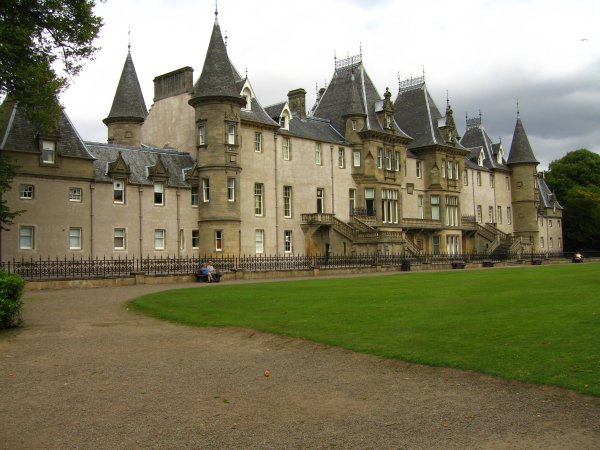 Ranald showed us some grand scenery on the roads around Falkirk, including a trip to "California".


A dedication ceremony was planned for a memorial in the centre of the floral mound in the next photo. An American friend of Ranald was unable to attend, so he sent money for Ranald to buy some flowers and place them at a memorial. The dignitaries noticed Ranald placing the flowers during the ceremony. Without further ado, Ranald was whisked away with the others upon the conclusion of the dedication without any explanation about his reasons for being there.

The views from the area where Ranald's daughter lives are spectacular! [Even though the clouds were threatening a shower, we managed to get some photos to help us enjoy a very special visit.] Then we returned to Ranald's home where Doug visited with Barbara (Ranald's wife) while Ranald and Pat took Sparky (his dog) for a walk. It began to rain and further picture-taking was thwarted.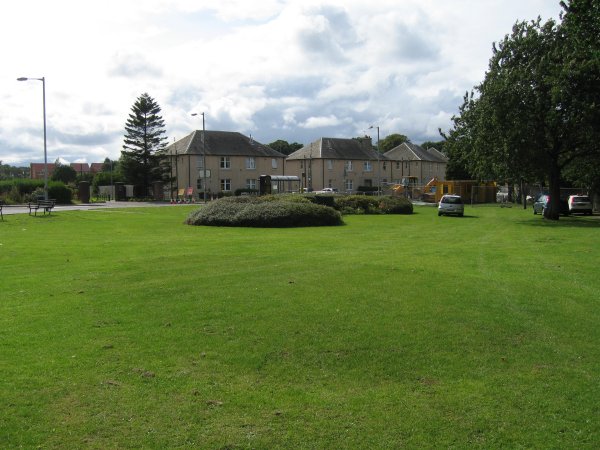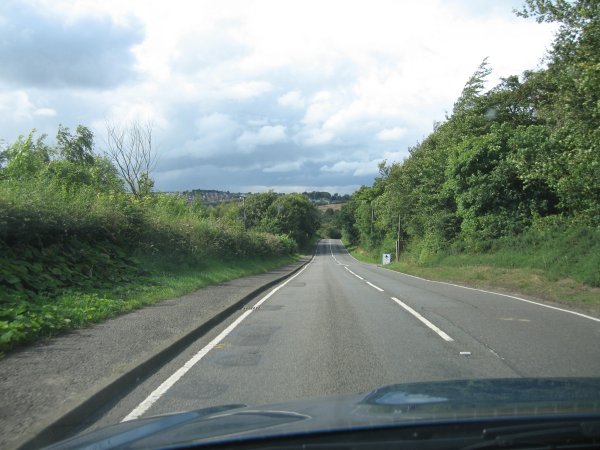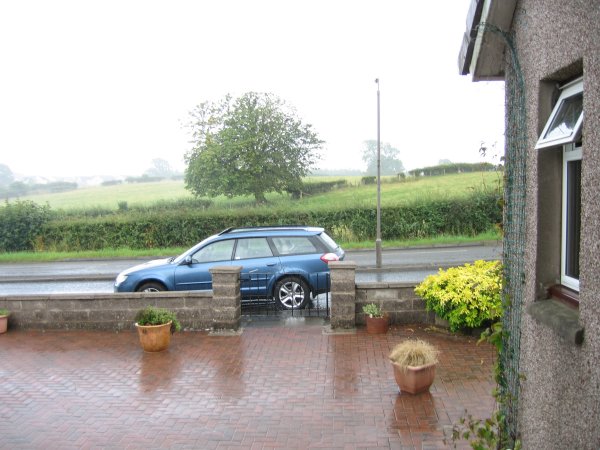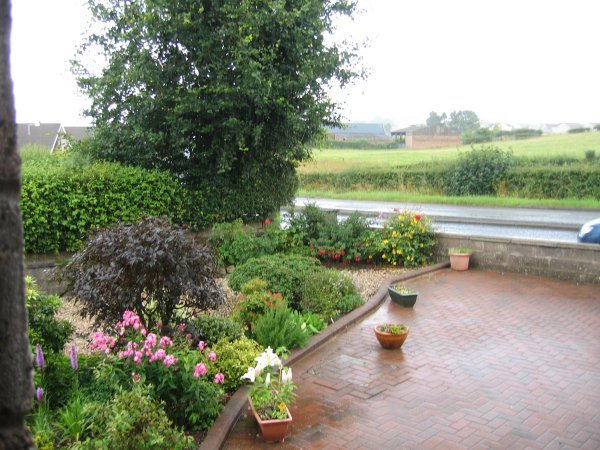 Ah yes, the Millennium Wheel was working, but we arrived just as the final boat was lowered. The restaurant was also closed for the day. A security guard, Fred Maker, once applied for the job of Pipe Major on the Toronto Police Pipe Band, but changed his mind and took his current job. The swans and their youngsters were still swimming around in the canal . . . just as in 2001. We concluded our visit with dinner at a restaurant in Falkirk.

Thanks again, Ranald, for the memories. We'll have a reason to return - i.e. to ride the Millennium Wheel.