Click on the thumbnail photo to obtain a larger version.
The Clan Parade
The Gathering 2009 Silver Passport we held was an all-encompassing weekend pass which allowed access to both days of the Highland Games and Scottish Festival at Holyrood Park, our place in the Clan Parade and our seat in the esplanade for the historic pageant - Aisling's Children, Tales of the Homecoming.

Six Clan Groups of 1000 persons each, in alphabetical order, (166 rows 6 abreast) were supposed to muster at ten minutes intervals beginning at 7:15 PM for departure one-half hour later. Thus, the Clan Groups stretched quite a distance from the starting point at Cannongate and Holyrood Castle. Clan Ross, being in the final or 6th group, mustered at 8:05 PM and would depart around 8:40 PM.

The Royal Mile is all uphill, just over a mile long and towards Castlehill has very uneven cobblestones. Comfortable walking shoes were highly recommended, and suitable clothing would be required to combat the night chill in the Esplanade seating.


Doug thanked Scottie for a picture from his diary of The Gathering which was posted at Rampant Scotland. He took the photo as the clans lined up near the Holyrood Castle gate to begin the march up the Royal Mile.

Andy received some pictures of the parade from some people from the UK who visited the Clan Ross tent at Holyrood Park. We are pleased to show them here. One shows Pat, Chip and Cathy at some point well along the parade route. The next pair are from one photo taken at the top of the Royal Mile . . . . . a wide view and a cropped section showing Doug, Pat, Chip, Cathy and Andy (if you look carefully).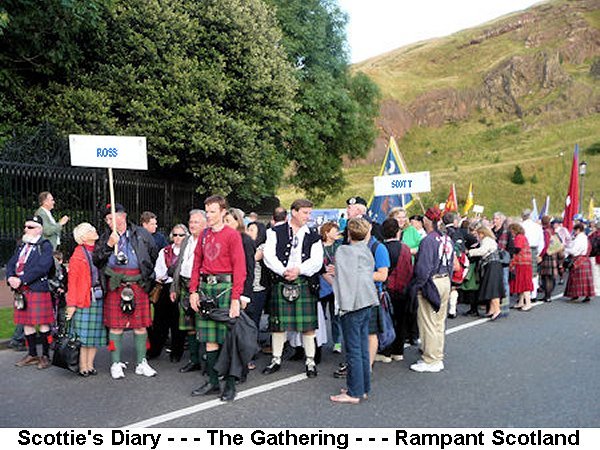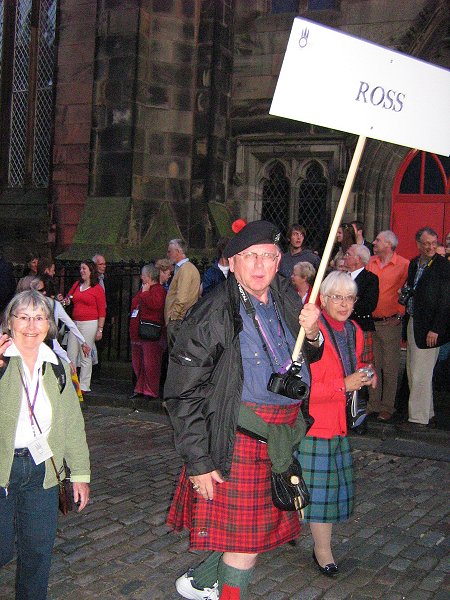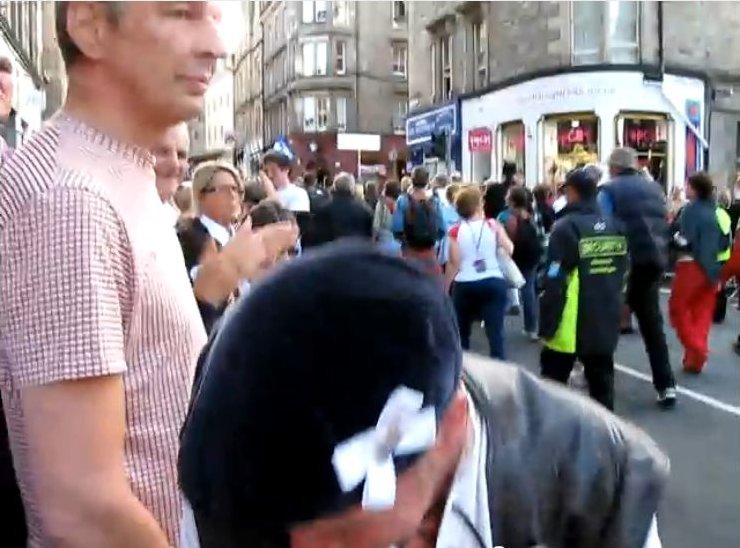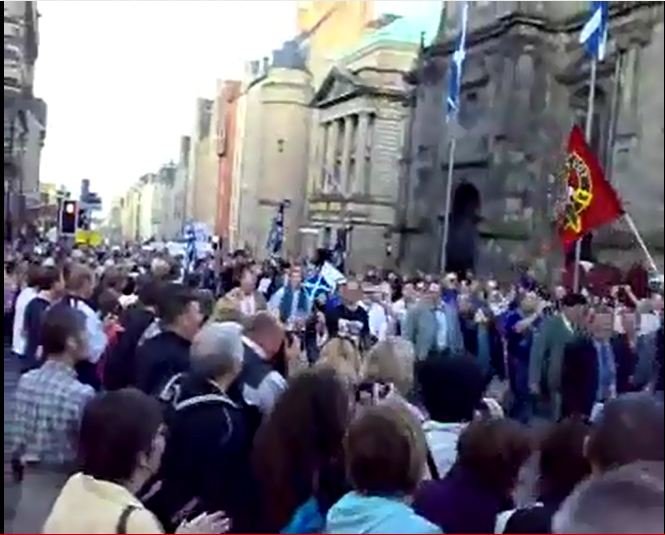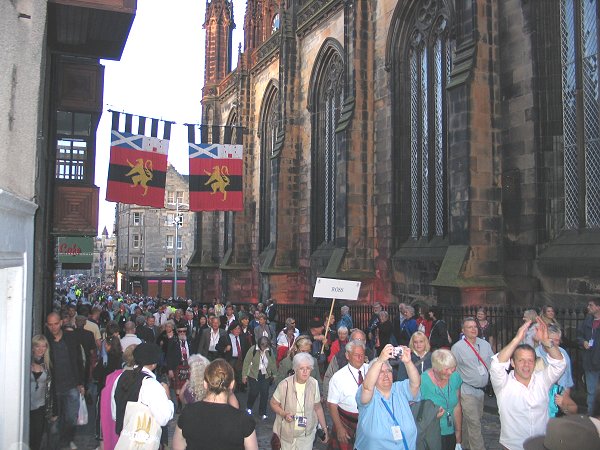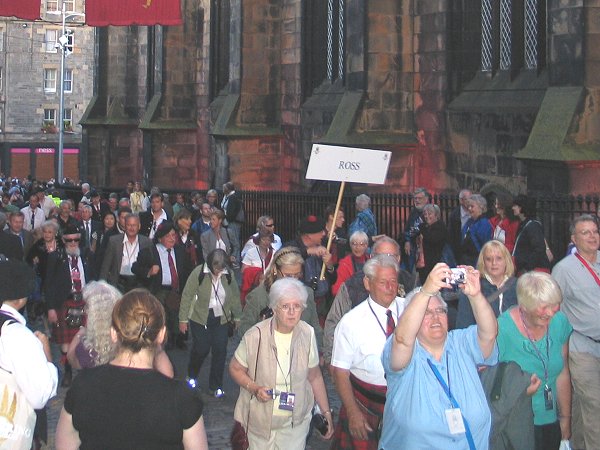 The final pictures were taken after the historic pageant, Aisling's Children with text by Raymond Ross, on the esplanade of Edinburgh Castle. Buses for the members of the CMPDB were waiting on the next street to the south to take us back to the Pollock Court residence at Edinburgh First. The view is back down the Royal Mile.