66th Fergus Scottish Festival

2011
Click on any photo to obtain a larger version.
---
FRIDAY TATTOO
With Denis Snowdon as Master of Ceremonies, our regular tattoo opener (Tommy Leadbeater) took to the main field to get everyone involved. He was followed during the evening by the Royal Regiment of Canada, the 48th Highlanders and the Fergus Pipe Band. World famous John McDermott performed Scottish songs from the stage. Festival Highland dancers did a sword dance later during the tattoo, and I apologize for the lack of light in the photographs.

One of the highlights of the evening was the Burlington Teen Tour Band, which was the only non-American band to perform in Hawaii on the anniversary of Pearl Harbour.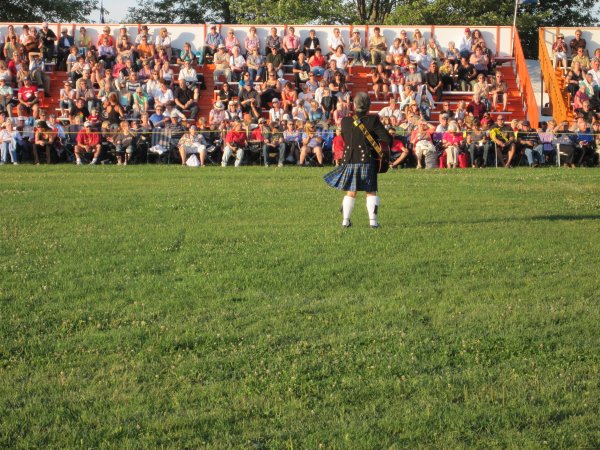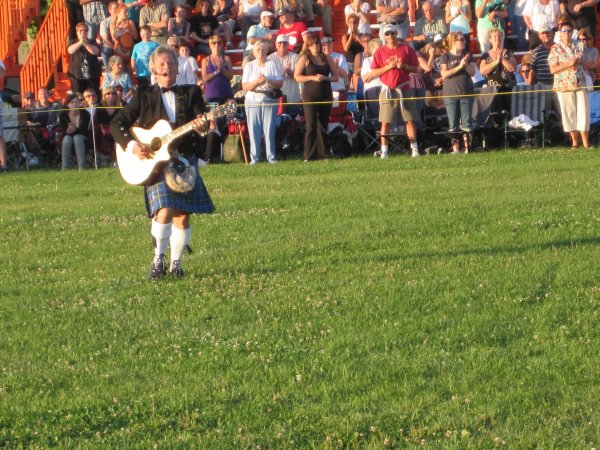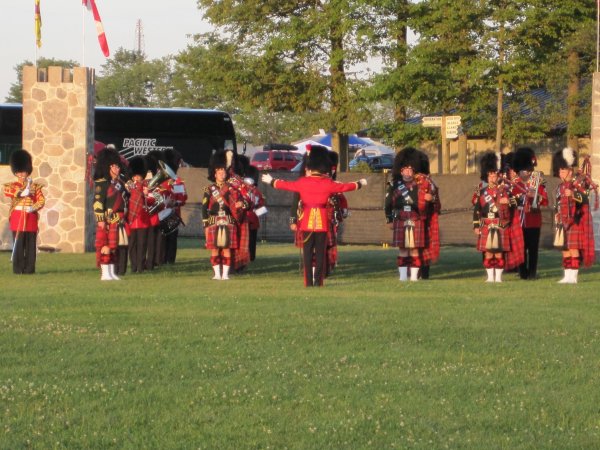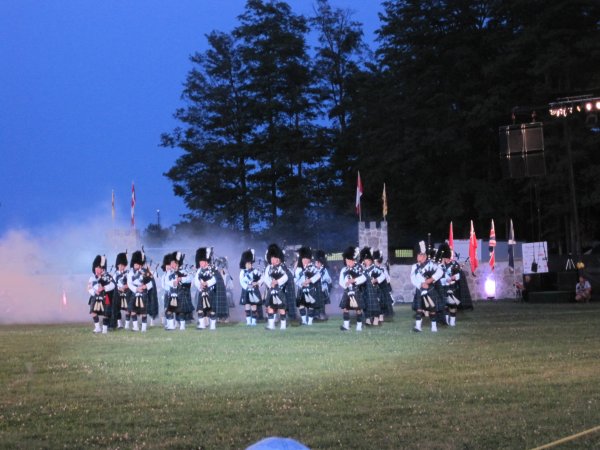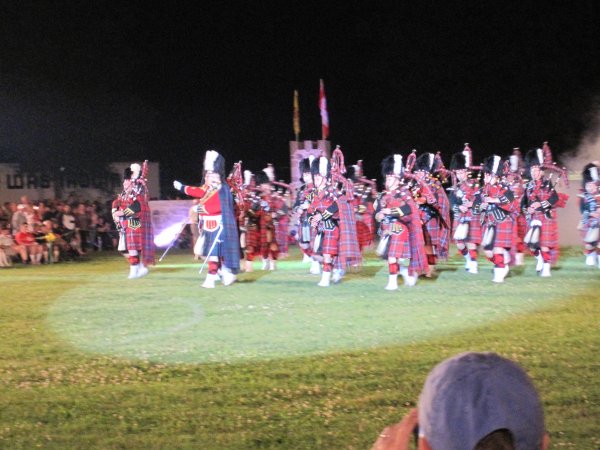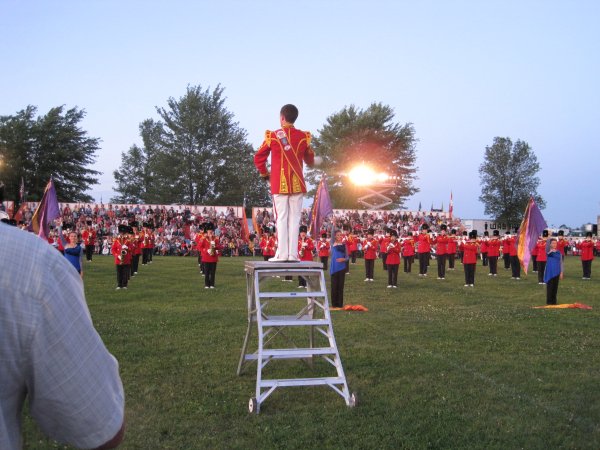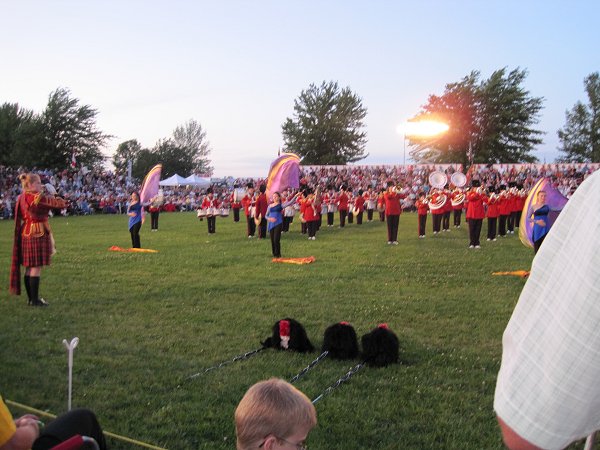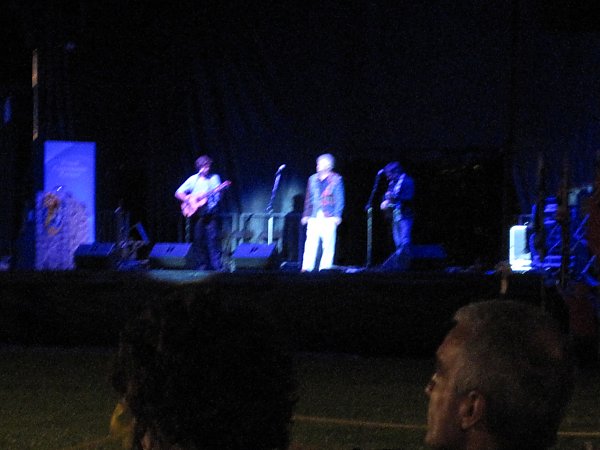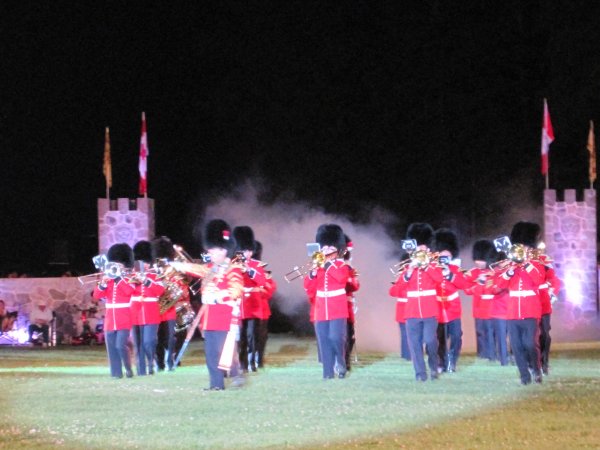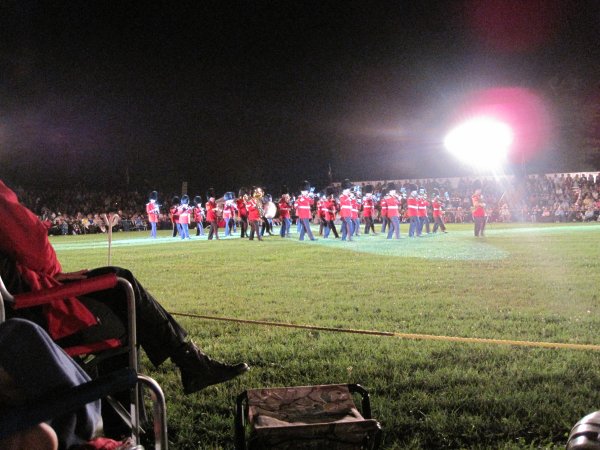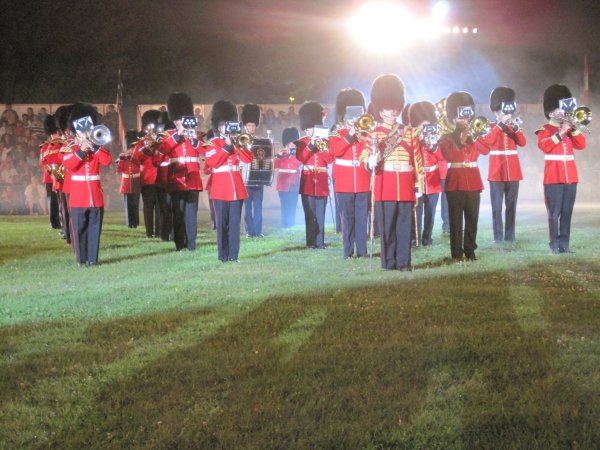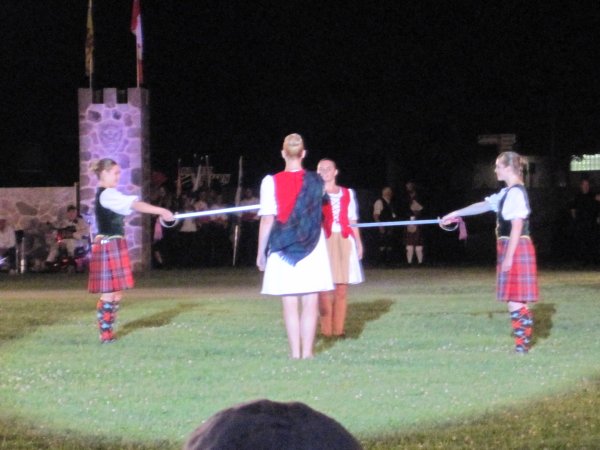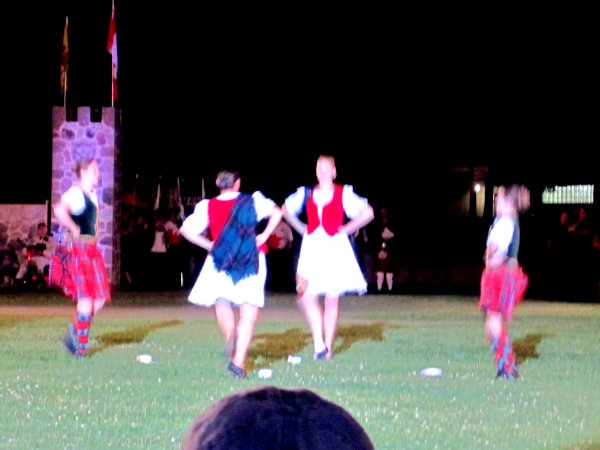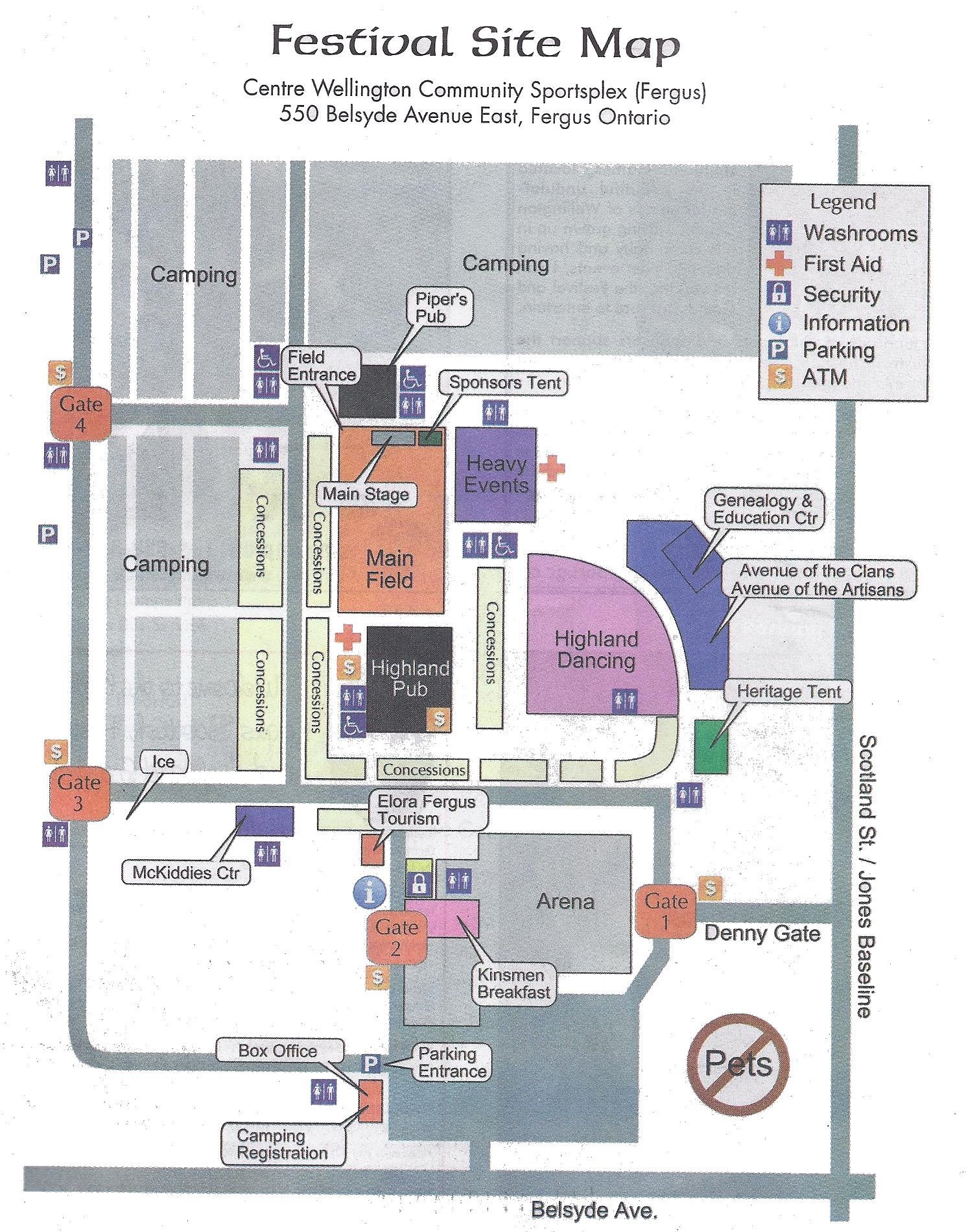 AVENUE OF THE CLANS
At several points during the day visitors (including our B&B hosts) could not find the Clan Ross tent due to the line-up to the Book Store, where featured author Diana Gabaldon was selling and signing her books. The crowds stretched from the far side of the Genealogy & Education Centre to where the McKiddies Centre stood in 2010.

The success of the Clan Passport booklets in 2010 was partly due to the location of the McKiddies Centre at the Avenue of the Clans, but one fails to see the logic in placing the McKiddies Centre at Gate 3 near the parking lot in 2011 (and at an extreme distance from the related "treasure hunt" activities of the youngsters).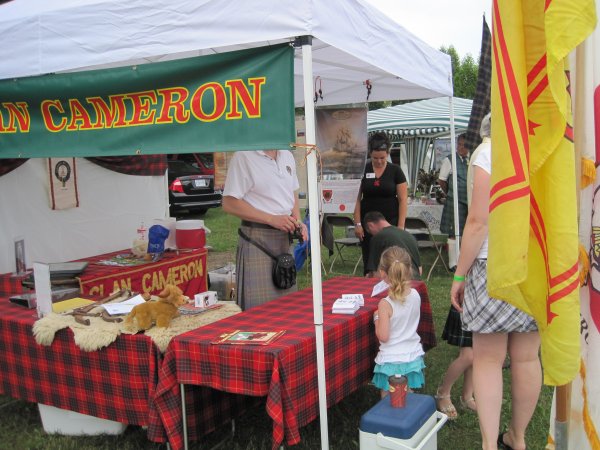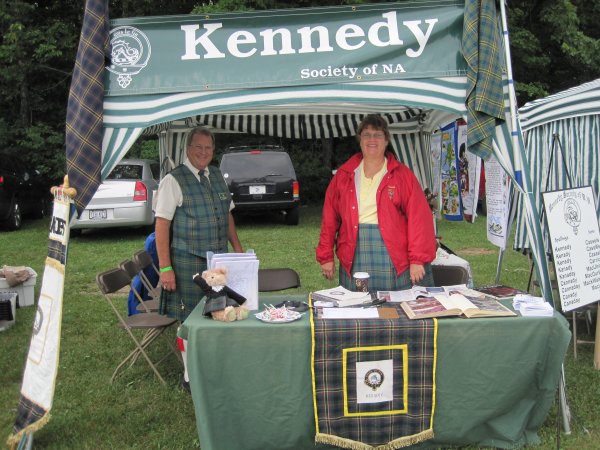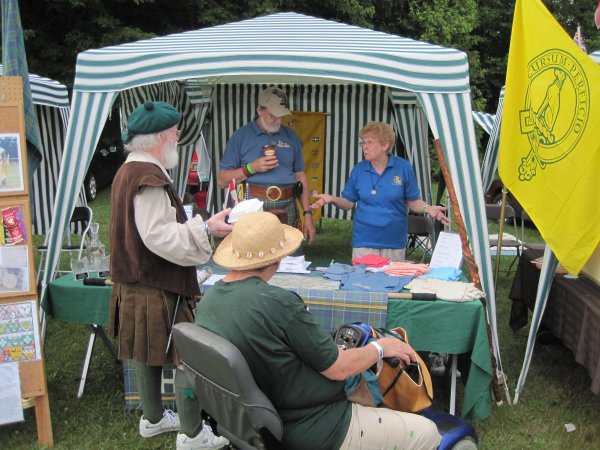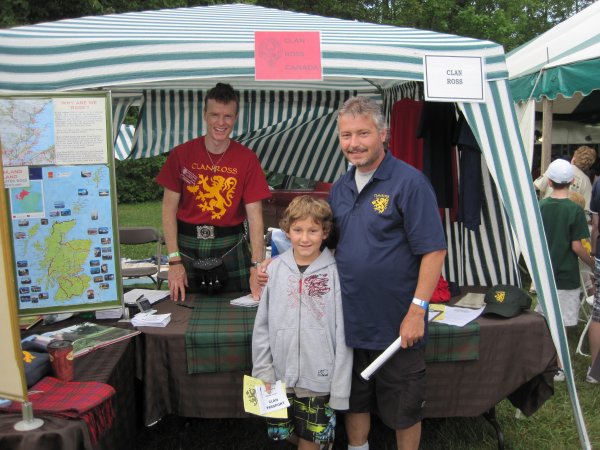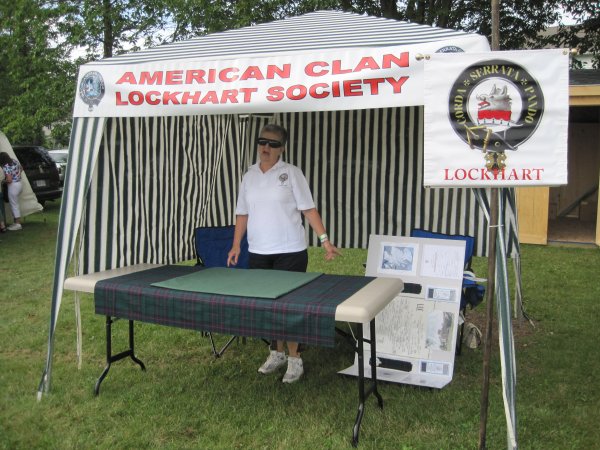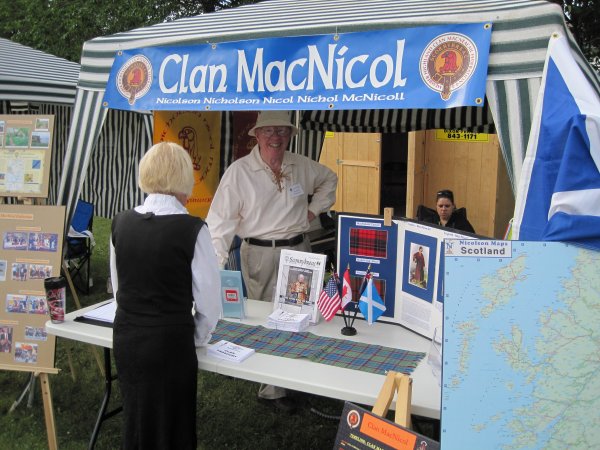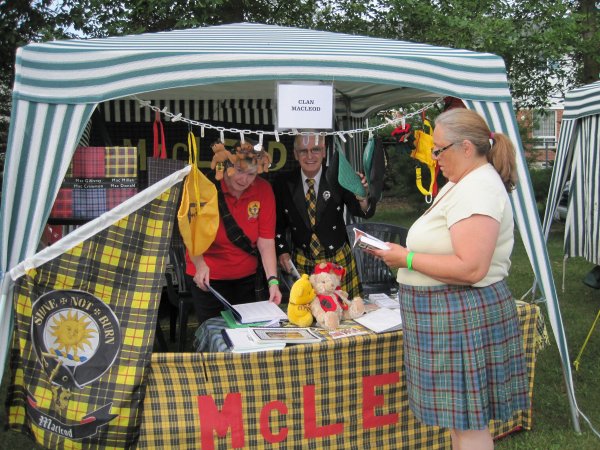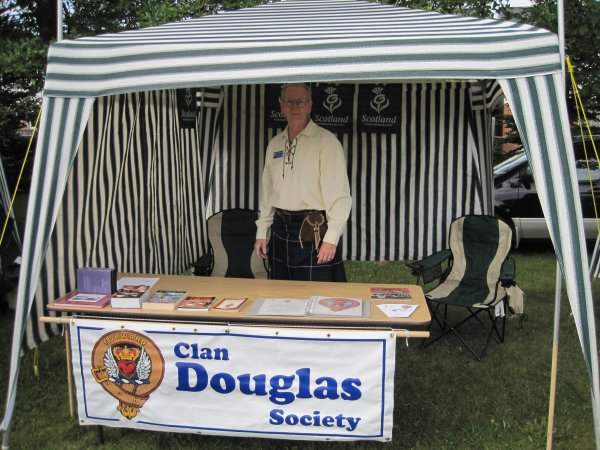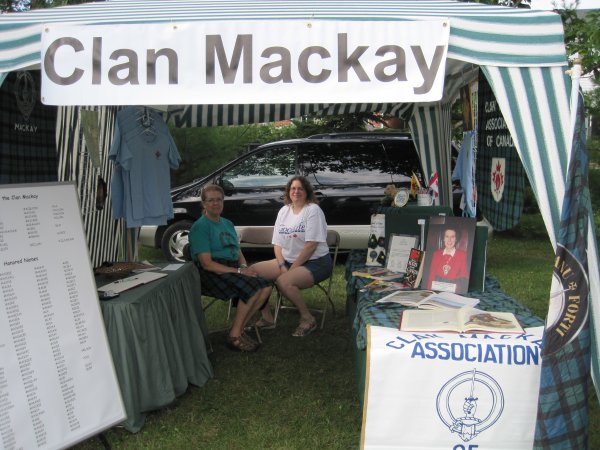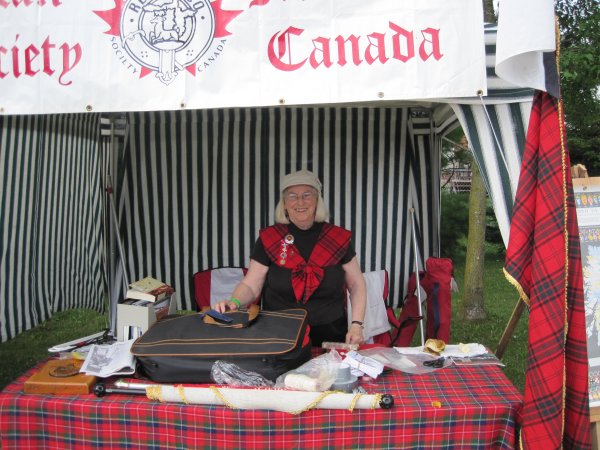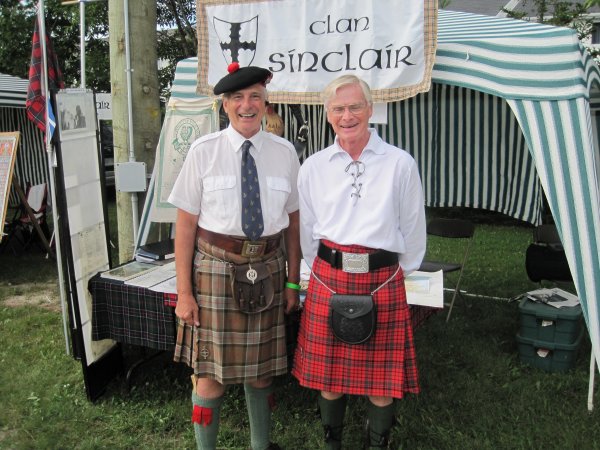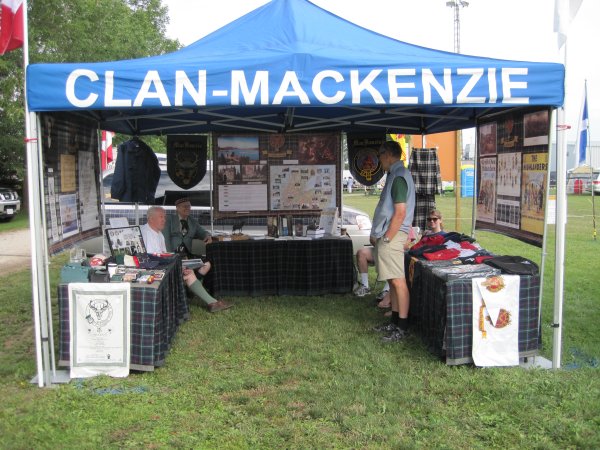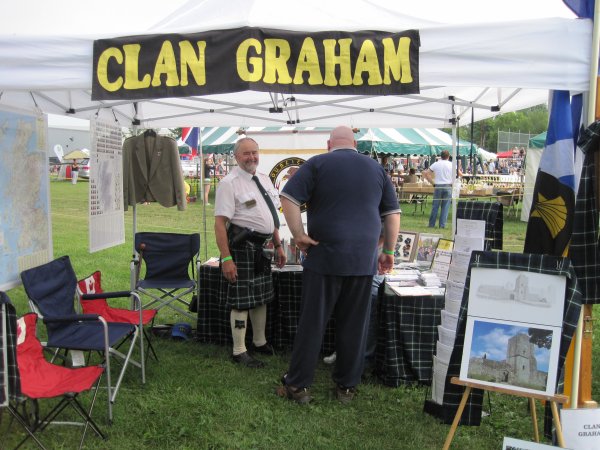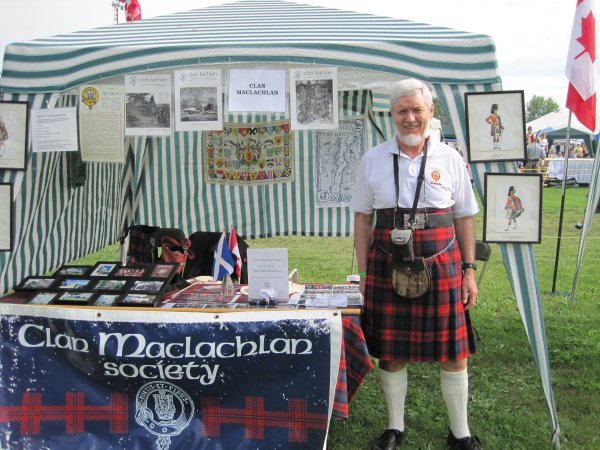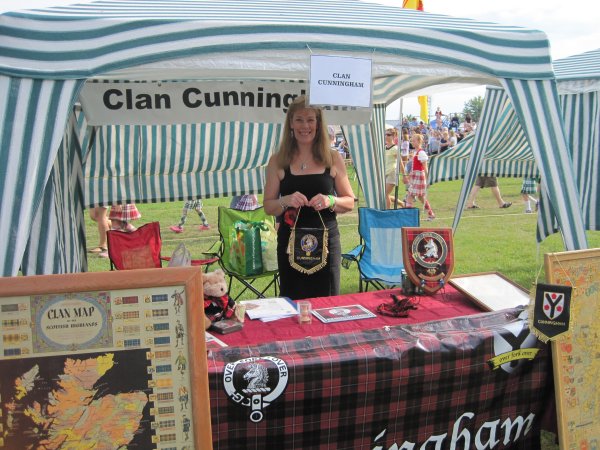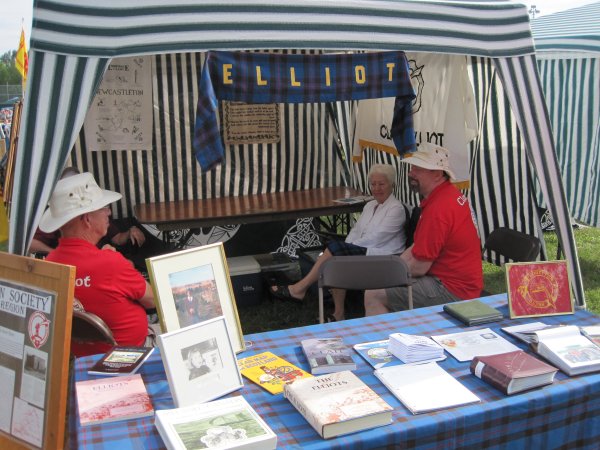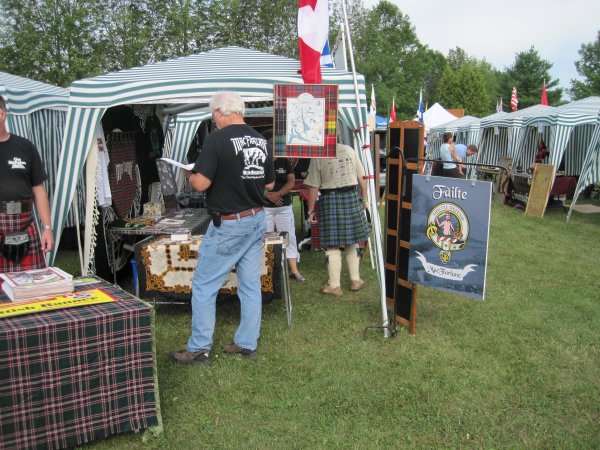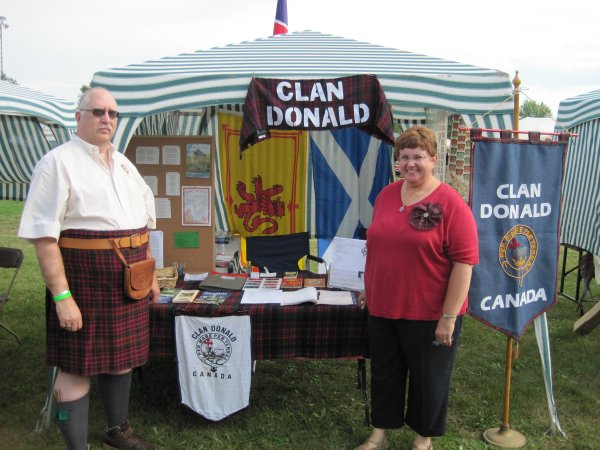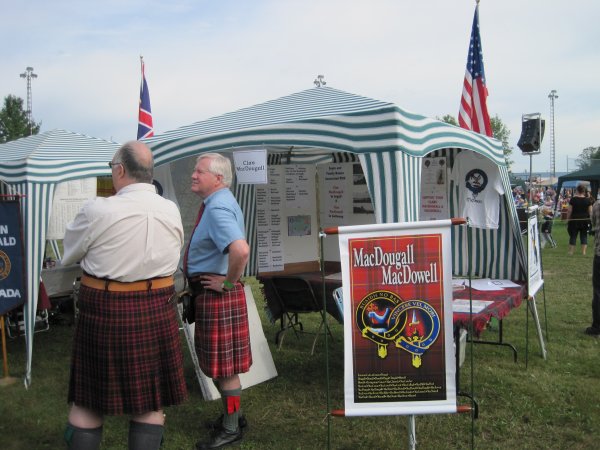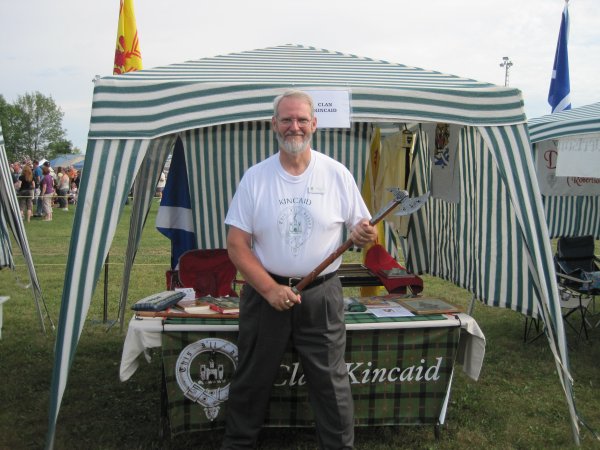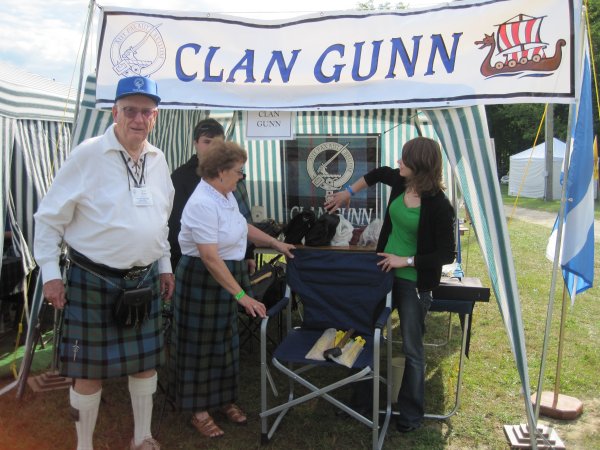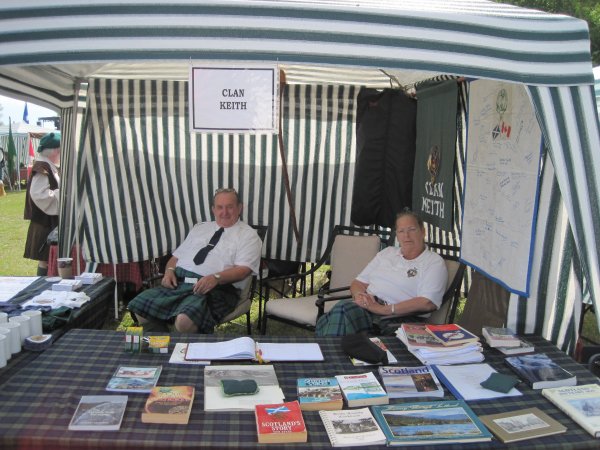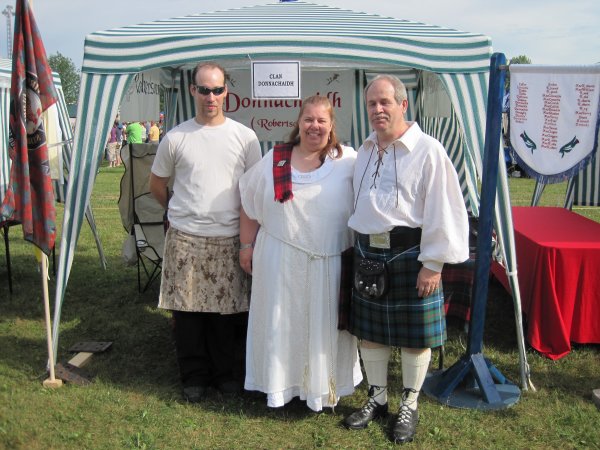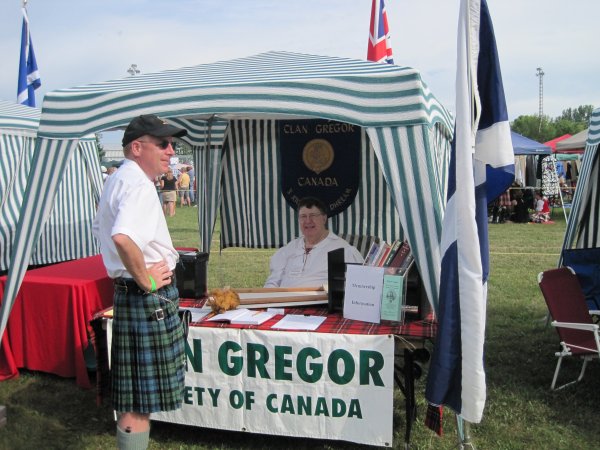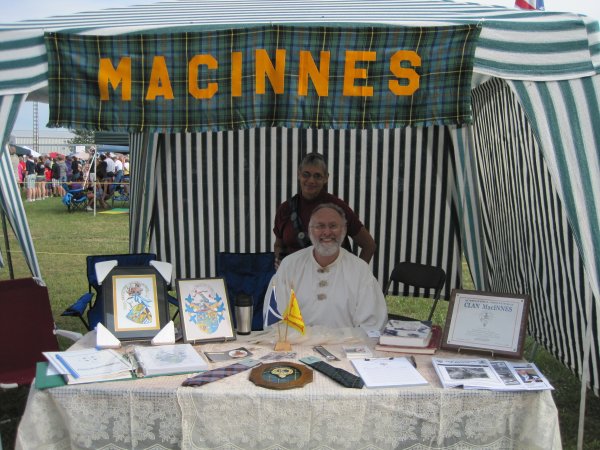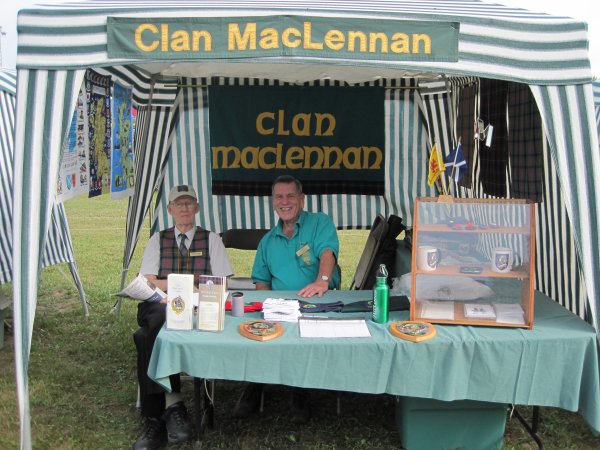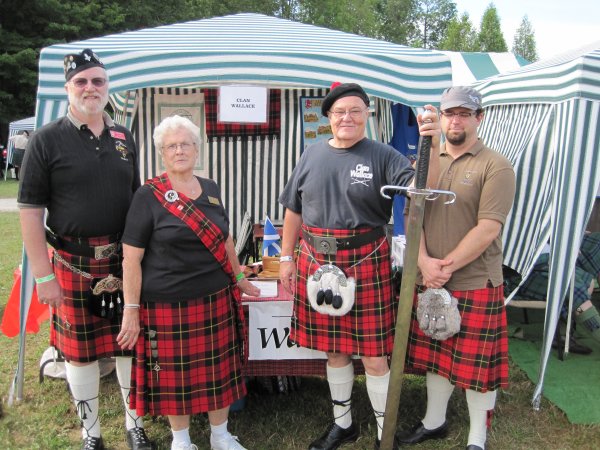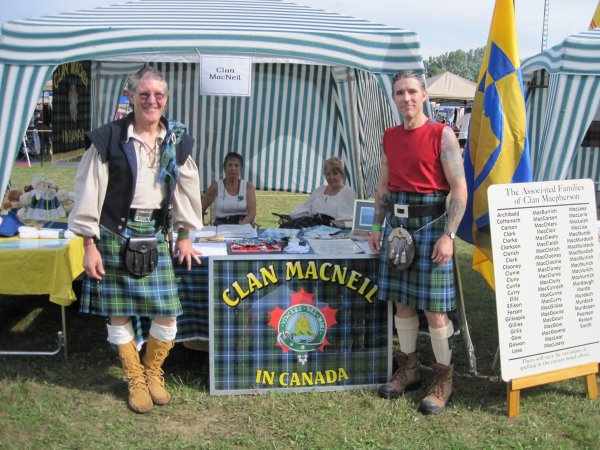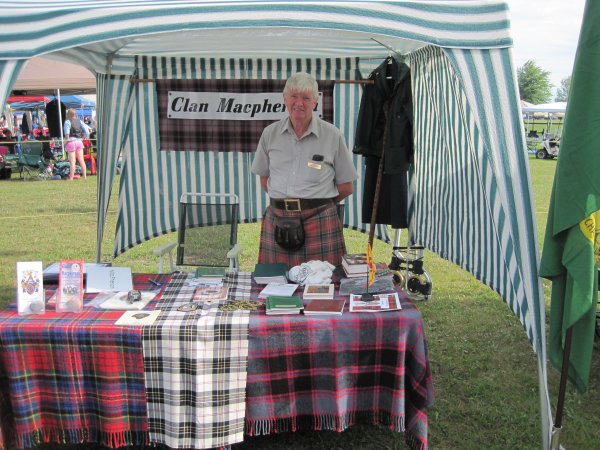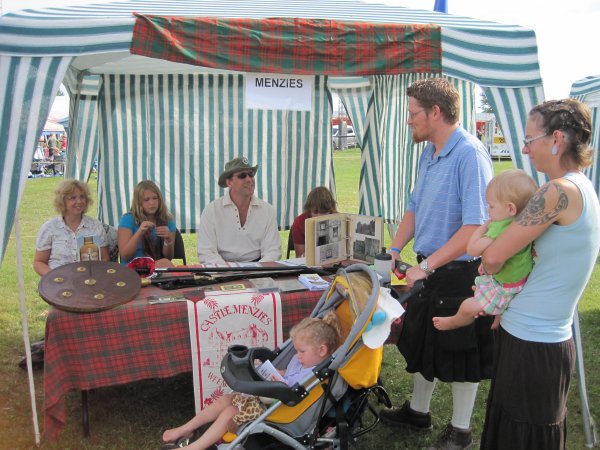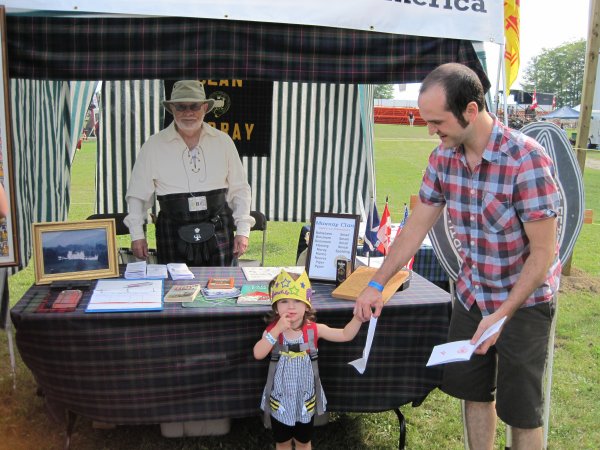 CLAN PASSPORT BOOKLETS
Veteran clans used their experience in 2010 to achieve maximum results in the use of the booklets. In view of the weak effort by about a dozen new clans in distributing the passports, perhaps our estimate of 700 booklets for 2011 was a trifle high. Even the tent of the manager of the Avenue of the Clans had 20 unused booklets on his table "as a reserve" towards the end of Saturday afternoon. Nevertheless, the main purpose of involvement by the youngsters was achieved.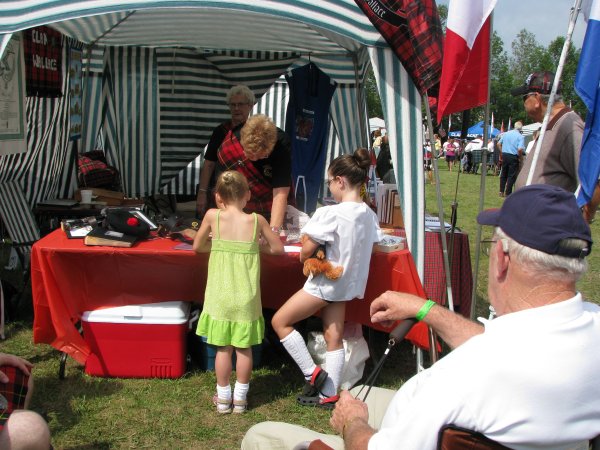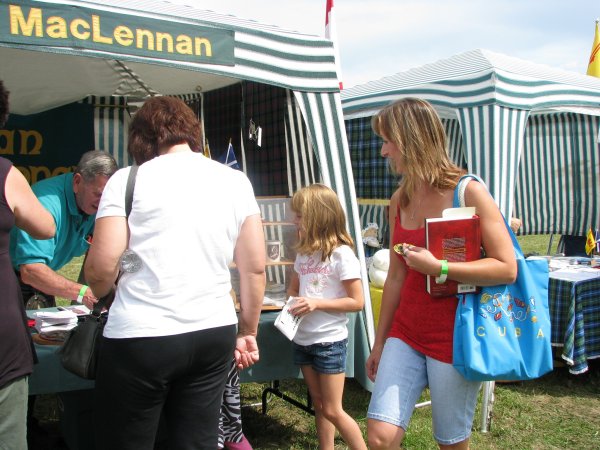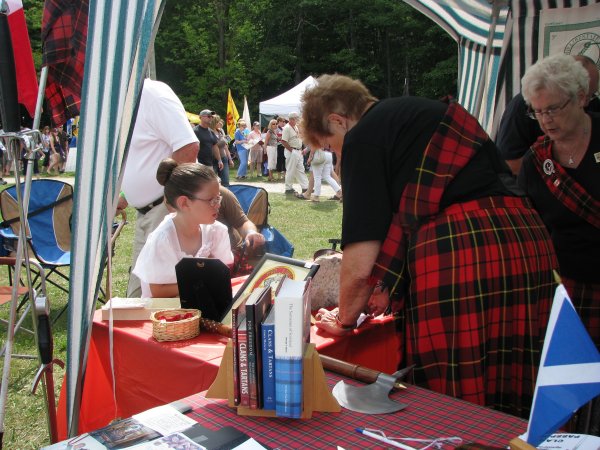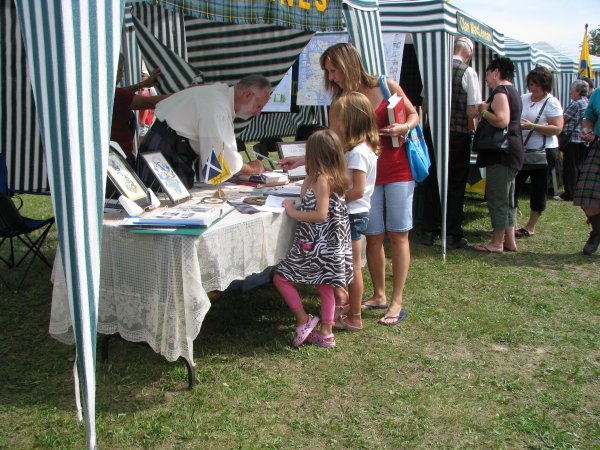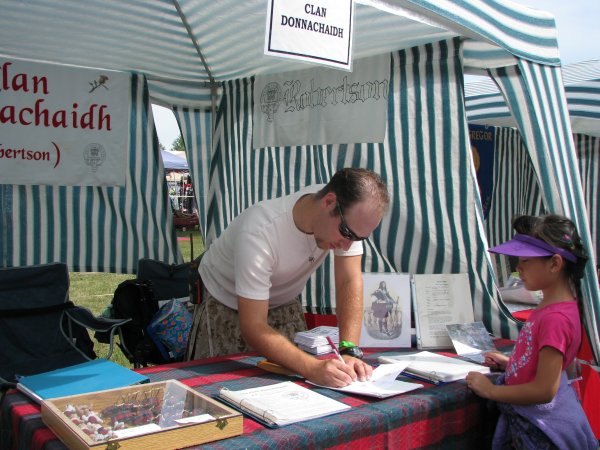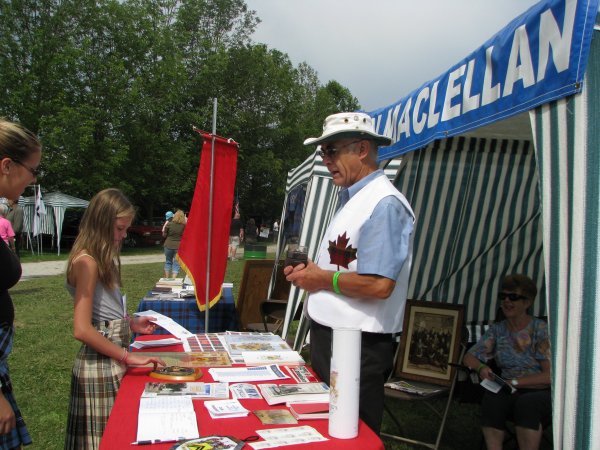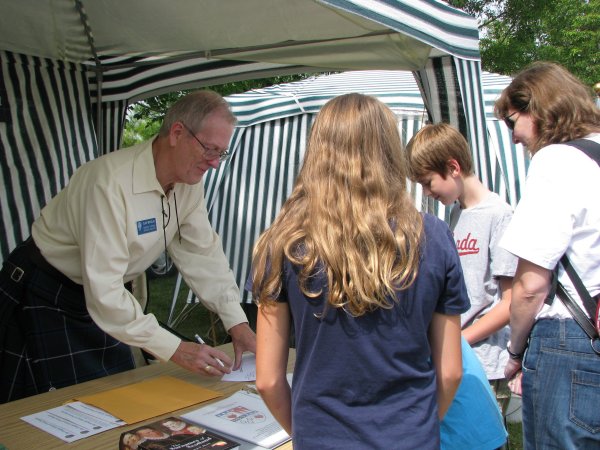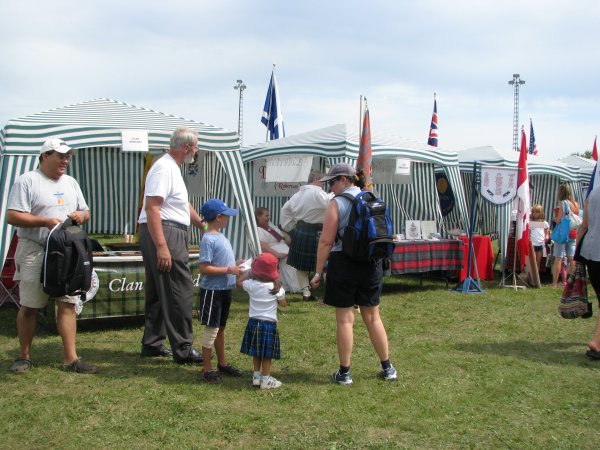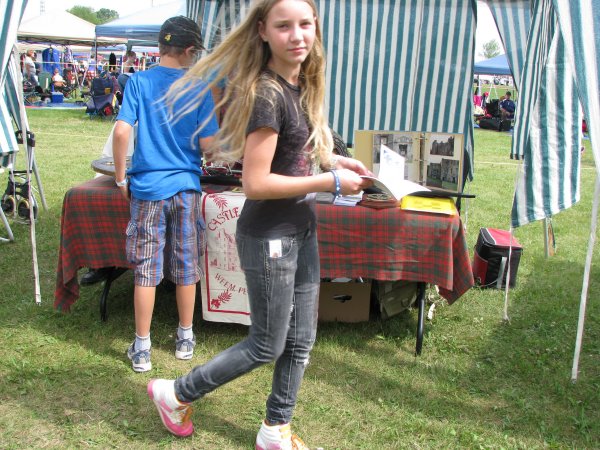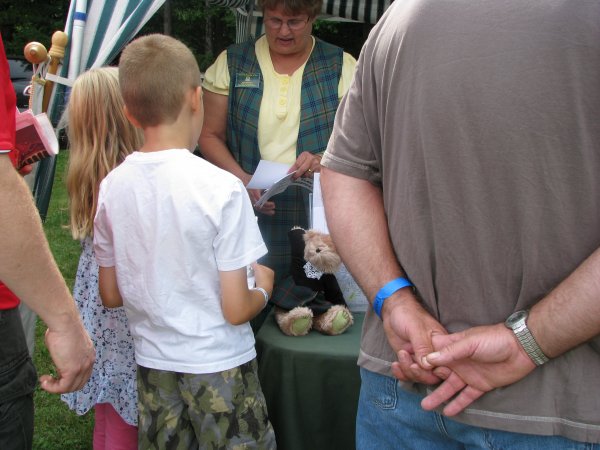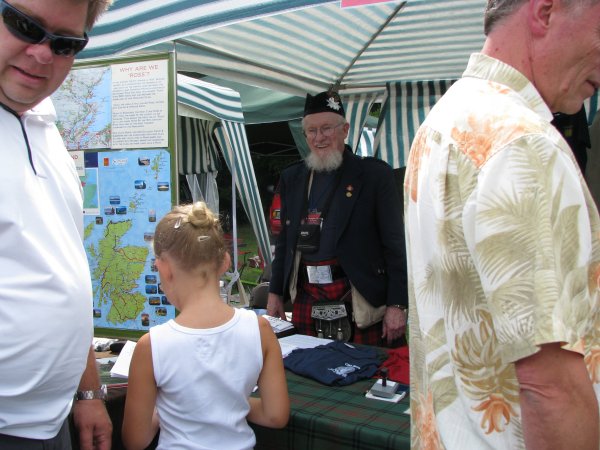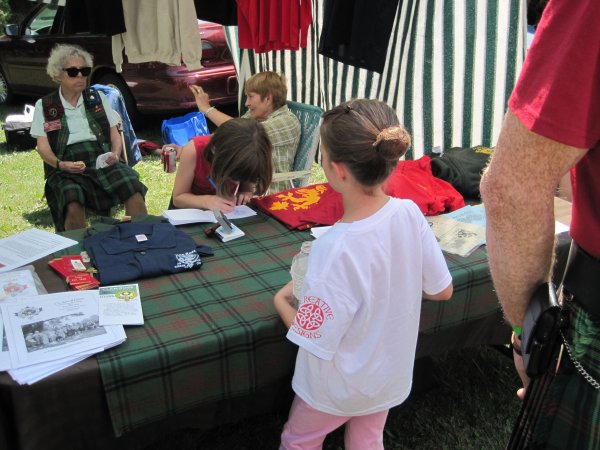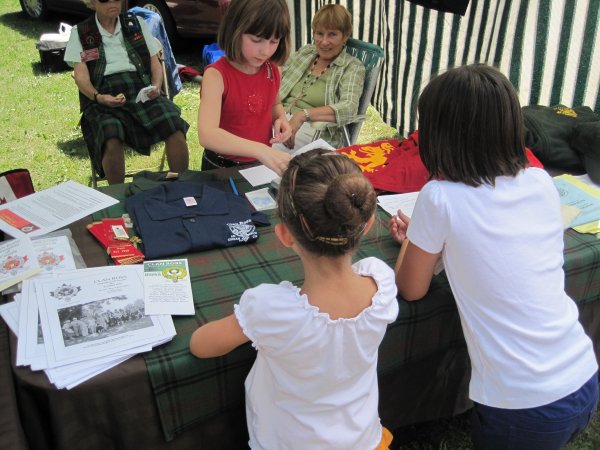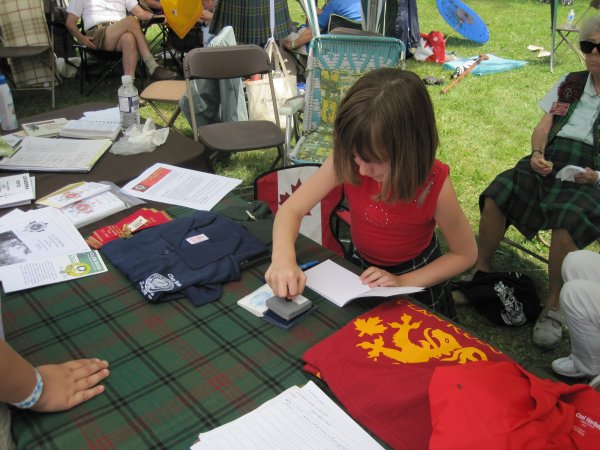 CLICK HERE
for a video of the Fergus Scottish Festival by Chris Seto, Guelph Mercury staff reporter/photographer!
OOT AND ABOOT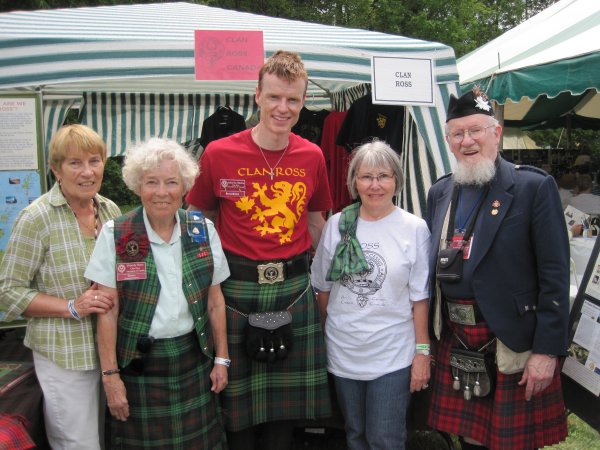 Lorraine Blackwood, Wendy Ross (Ontario Commissioner), Andy Thibodeau (President), Patricia Ross (Newsletter Editor), Doug Ross (Webmaster)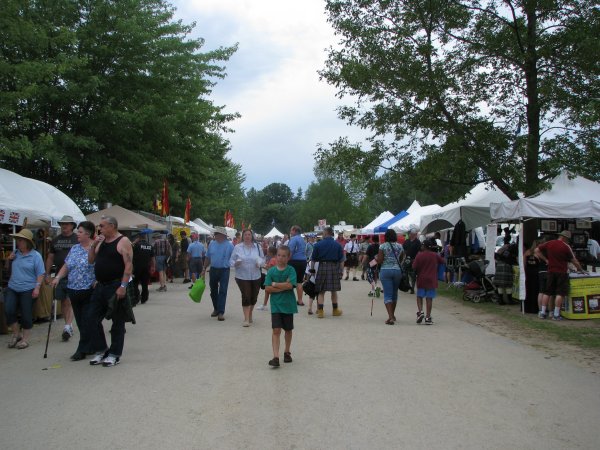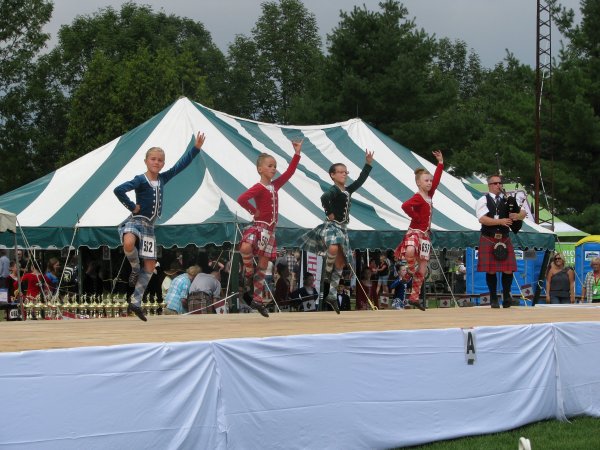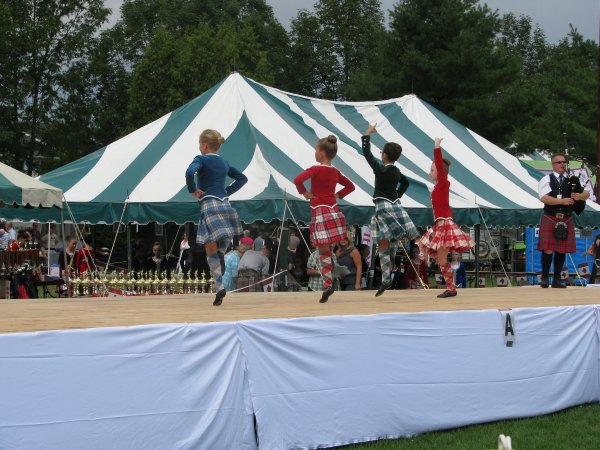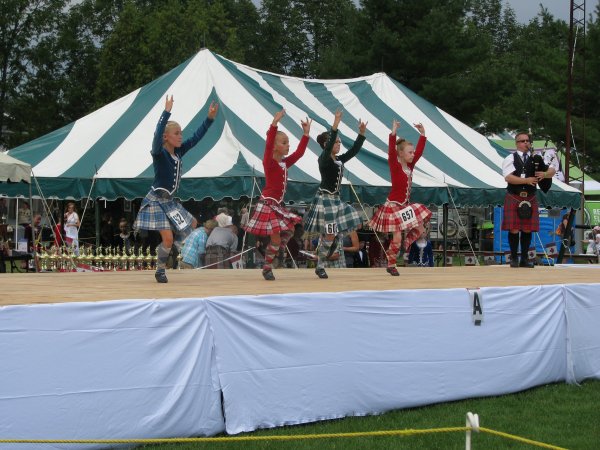 CLICK HERE
for a Highland Fling. This is the first time that I have seen a competitor bow to the judges before completing the event.