65th Fergus Scottish Festival - 2010

Click on any photo to obtain a larger version.
PARADE AND OPENING CEREMONIES
The instructions were to have an early lunch to avoid the line-ups, and to meet at the Clan Ross Tent before 11:45 am. Some wore the Clan Ross tartan, but many chose t-shirts with emblems indicating a connection with the clan. All were anxious to participate in the celebration of the 50th Anniversary of our Founding as an Association.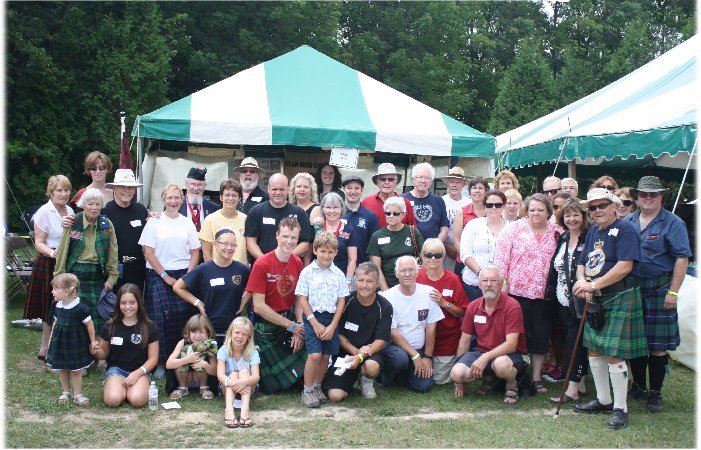 The Rosses were ready for the parade. It is too bad that the Parade Marshal wasn't. The group made it all the way to the stands at the Heavy Events area, before she caught up to us and made us go back to the starting point again. This led to a wee bit of confusion which was almost as entertaining as the actual parade onto the Main Field.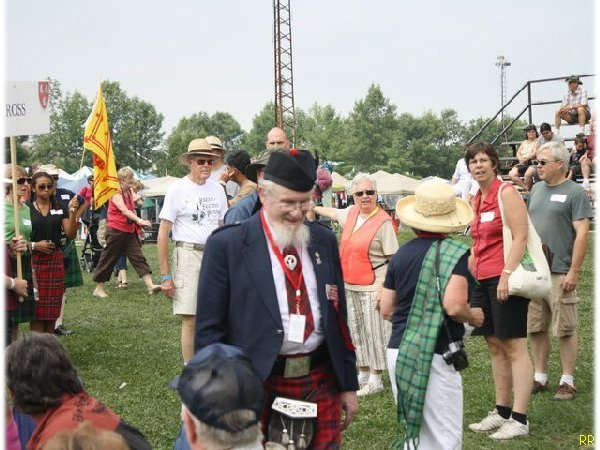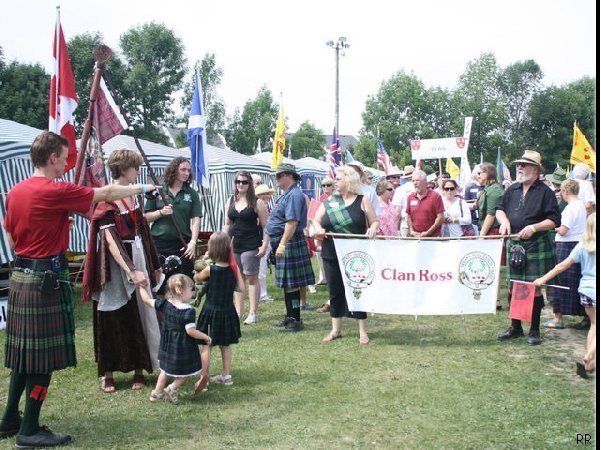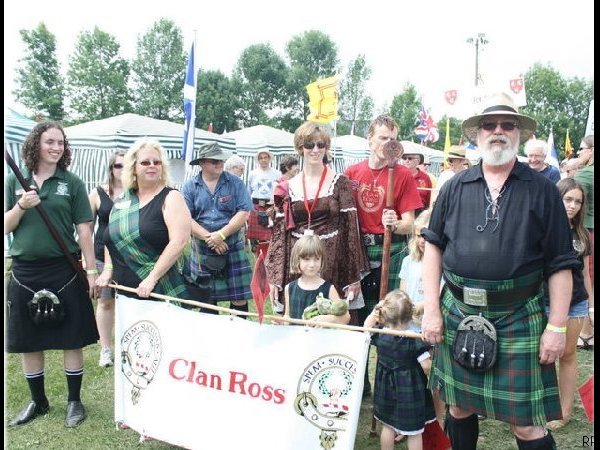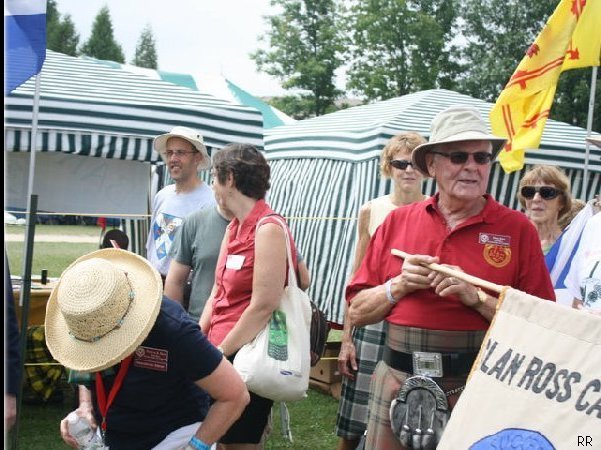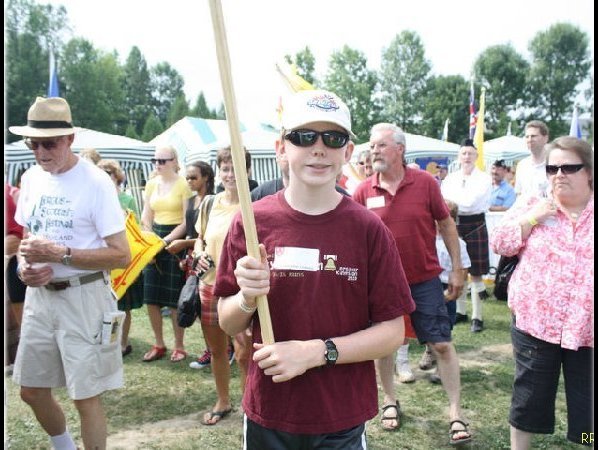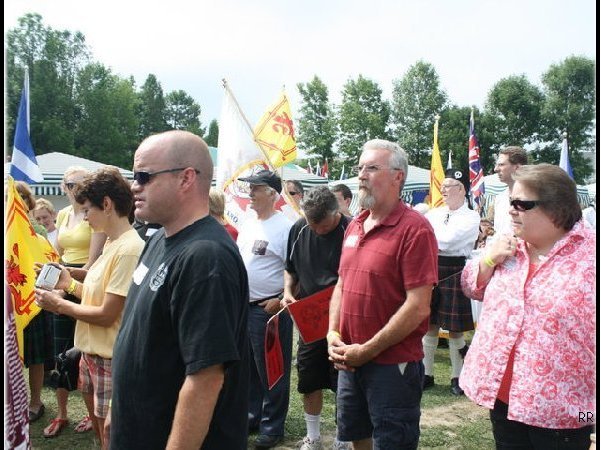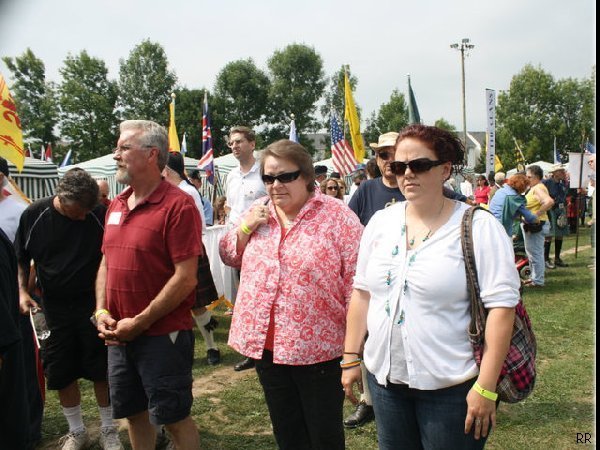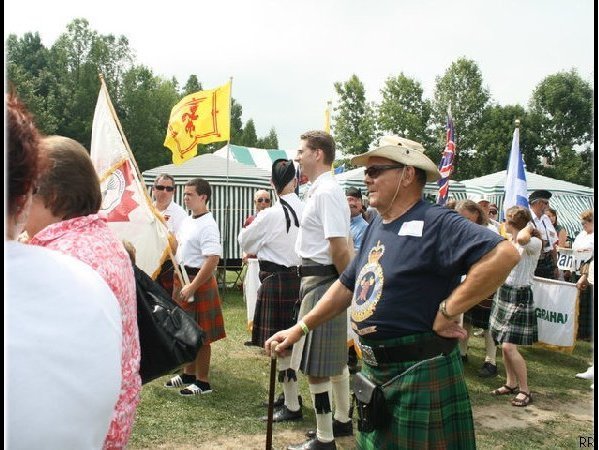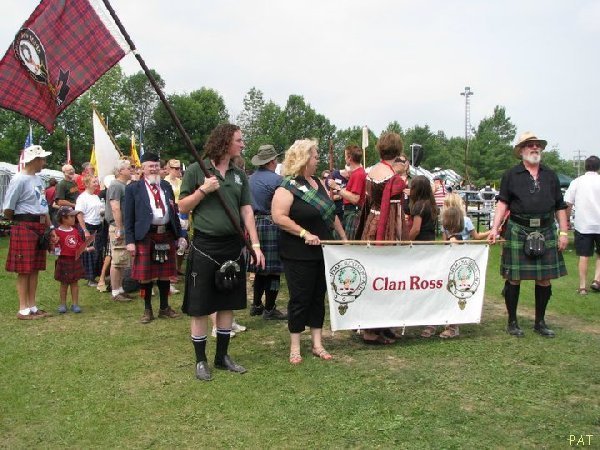 Finally, the piper arrived to lead the Clans over to the Main Field. This gave the photographers a second opportunity to capture great pictures of the forty-three Rosses who marched in the Fergus parade (a record number!).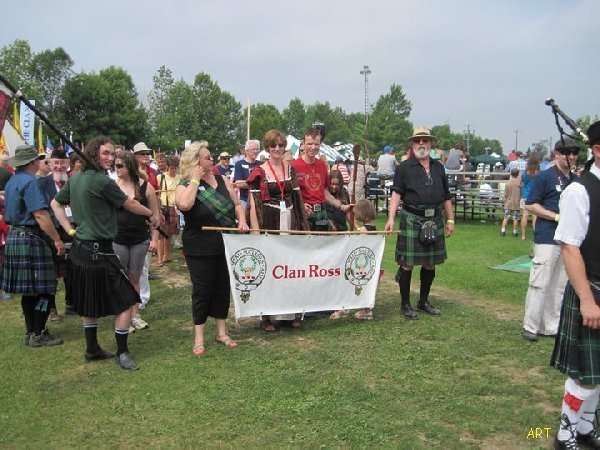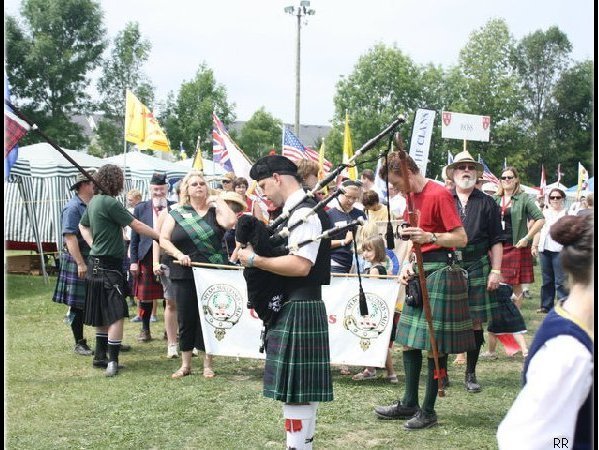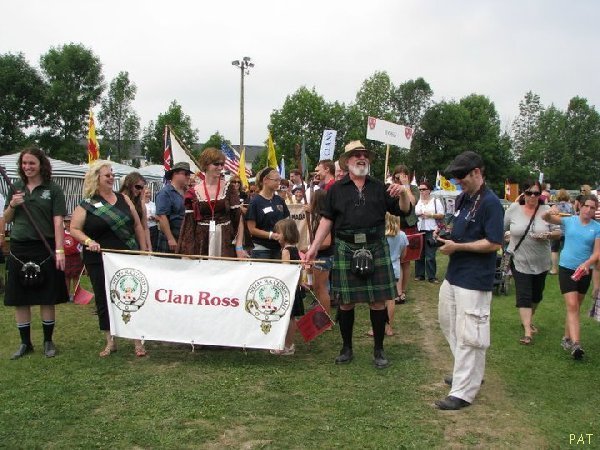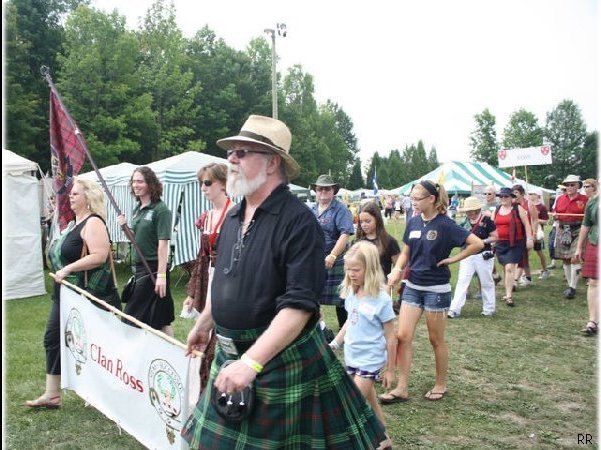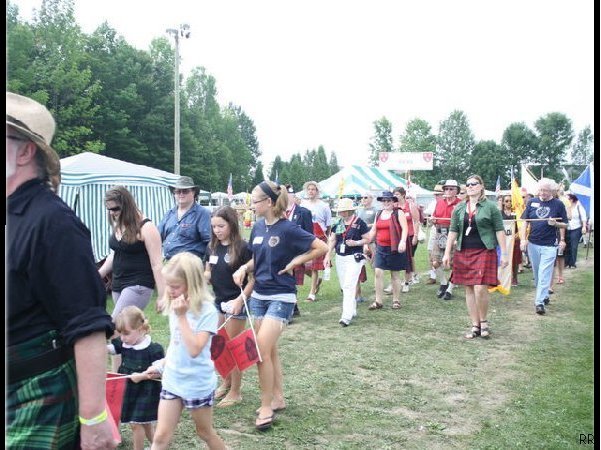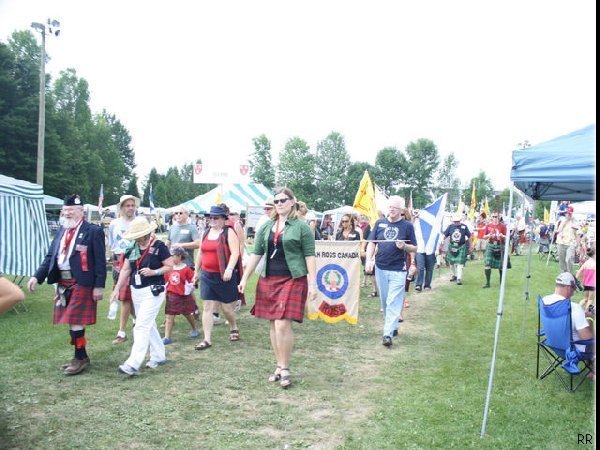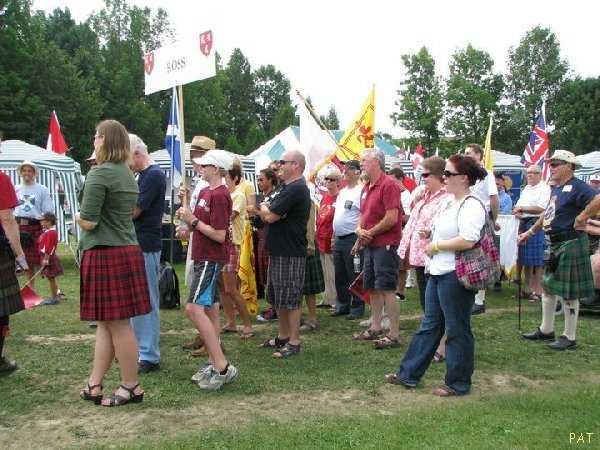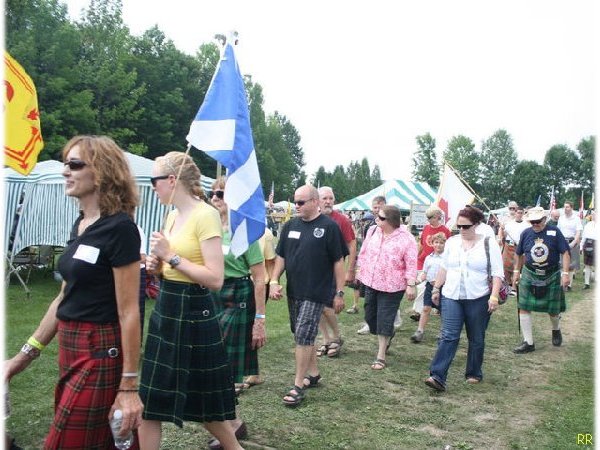 It was almost 12:30pm before the organizers were ready for the clans, led by Clan Ross, to be piped onto the Main Field amidst the cheering of the spectators.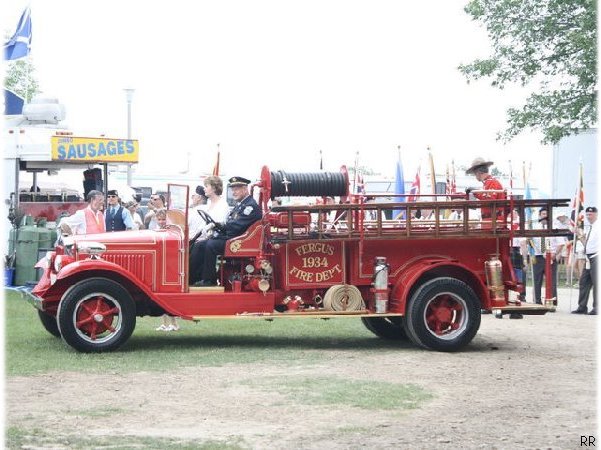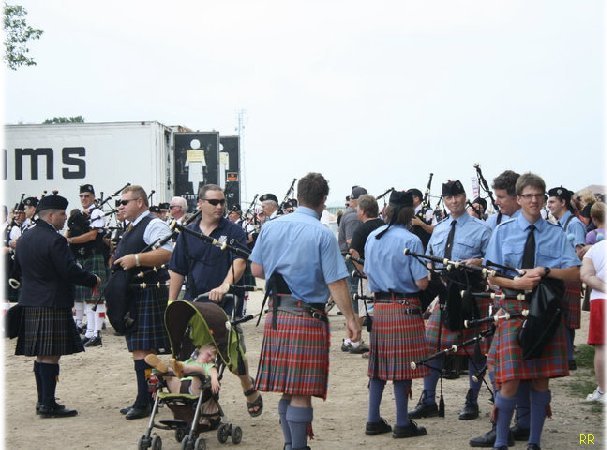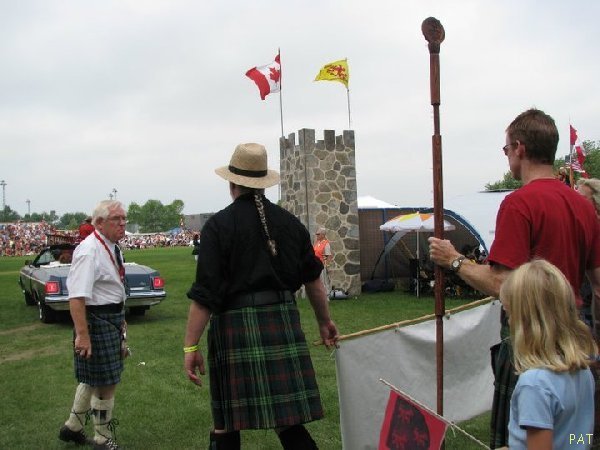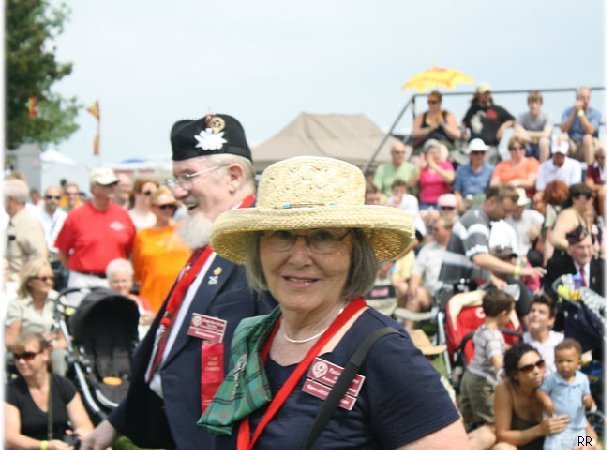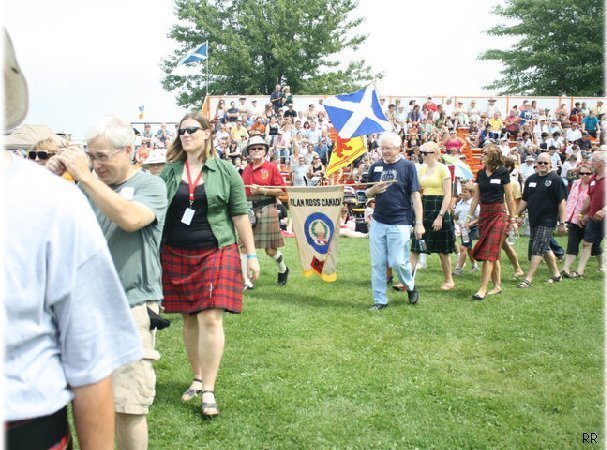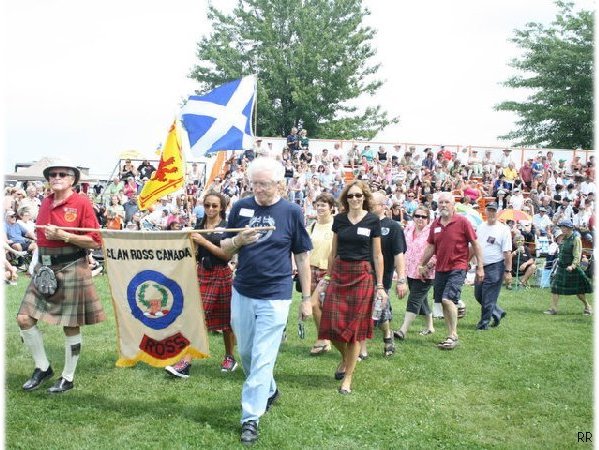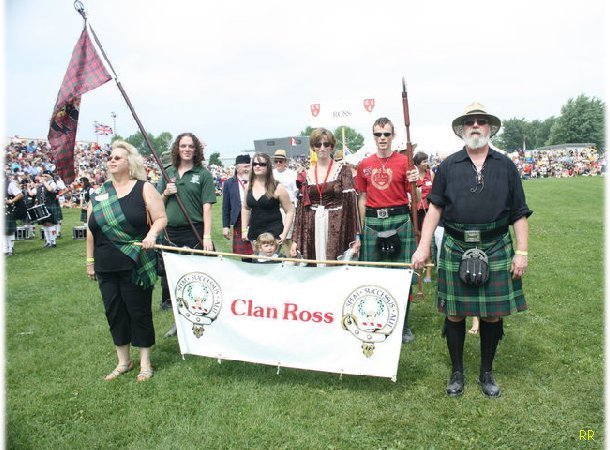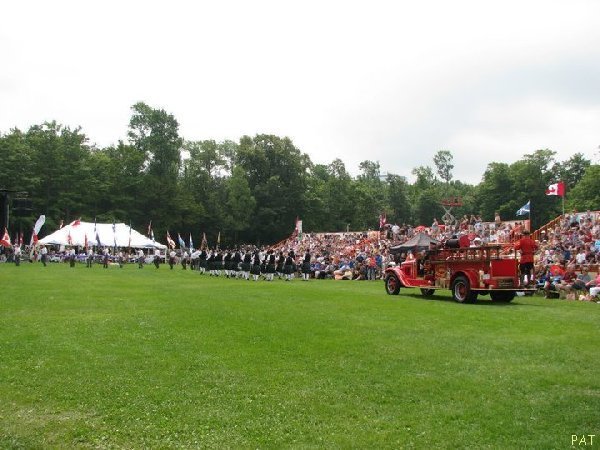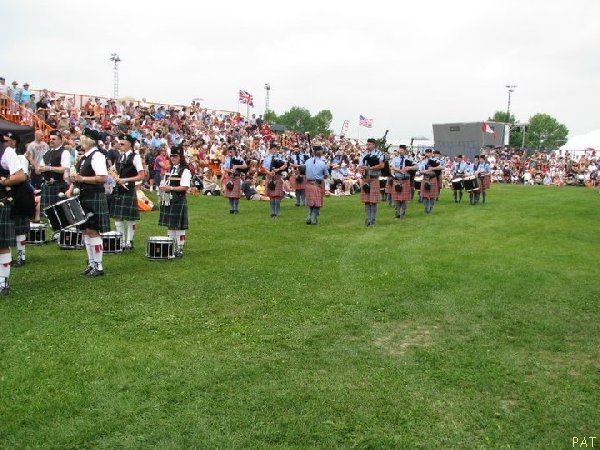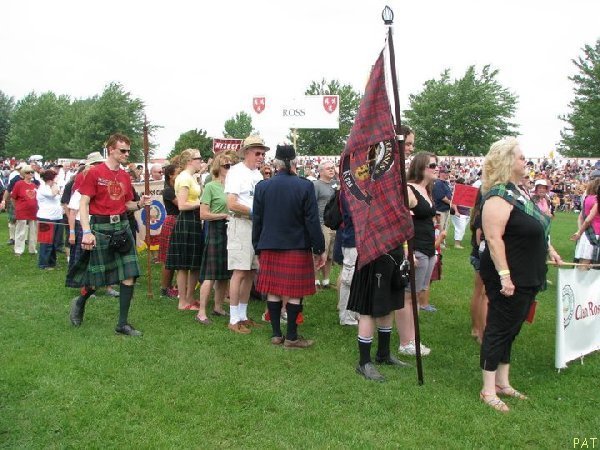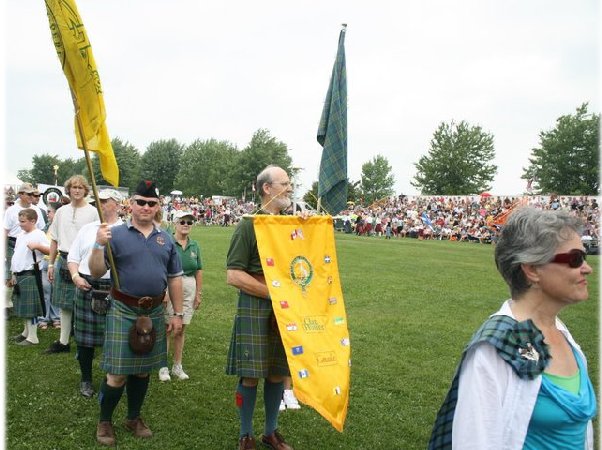 The Opening Ceremonies
Mayor (and Member of Clan Ross - Canada) Joanne Ross-Zuj, whose daughter Kathryn marched in the parade, brought greetings on behalf of the Council of Centre Wellington Township. She also extended special recognition to the community's sister cities (Blairgowrie-Rattray in Scotland and Pleasanton in California) on the occasion of the tenth Anniversary of the Twinning with Fergus and the sharing of our rich Scottish Heritage. We were pleased that Philip Nappi of Blairgowrie was seated as a Special Guest in the Sponsors Tent beside the stage during these opening ceremonies.

Dr. Valerie-Dawn Girhiny gave an excellent address as the Special Guest of Clan Ross - Canada. Her Great-Great-Great Grandfather, Sir George William Ross, was the Premier of Ontario (1899-1905) and became the first elected president of the Clan Ross in North America (1910 - disbanded by World War I). Clan Ross - Canada was most pleased that she was able to attend with her husband Rev. John Girhiny. Thank you for helping us celebrate our 100th Anniversary of Clan Ross in North America.