64th Fergus Scottish Festival - 2009

Click on the photos to obtain a larger version.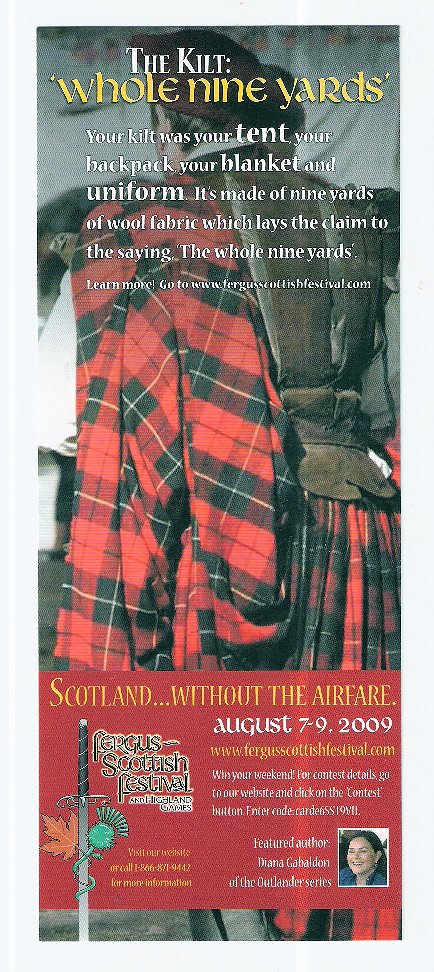 Andy Thibodeau, President of the Clan Ross Association of Canada, returned from an enjoyable Gathering of the Clans in Edinburgh and a Journey into his Past in the Tain area of Scotland just in time to represent the association at the Fergus Scottish Festival and Highland Games in Ontario with his family.

Andy's email on October 31 (the date of oor Celtic Festival of Samhain) stated that he was attaching the following pictures of members of Clan Ross Canada from the Fergus festival:
. . . - John and Frank Ross from Toronto, with their Ross tattoos,
. . . - Our family (i.e. the Thibodeau family) at the tent, and
. . . - Joanne Ross-Zuj, the Mayor of Fergus/Centre Wellington, and her daughter Kathryn.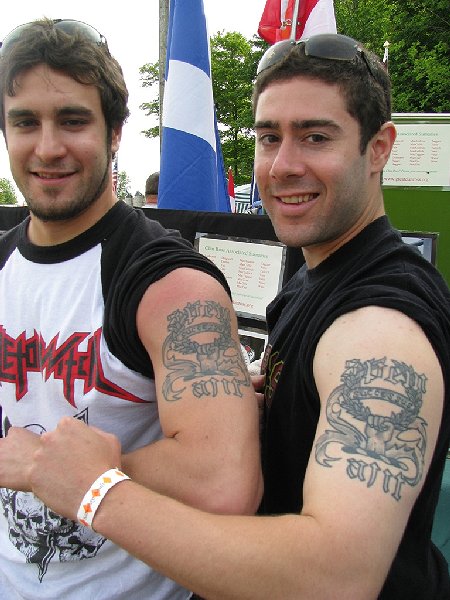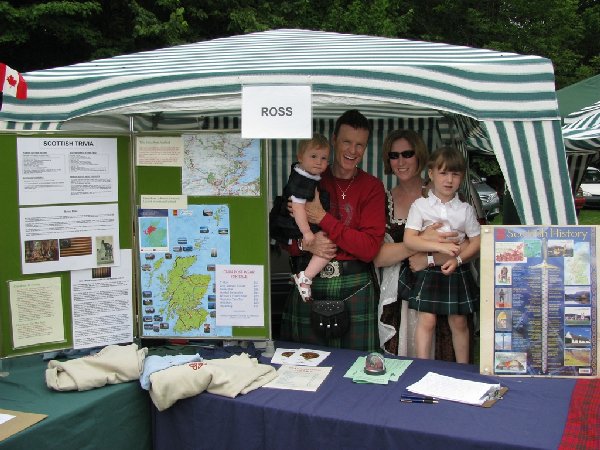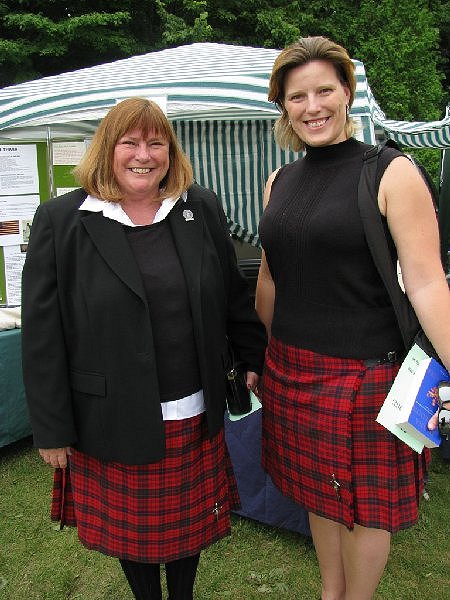 ---
Please use the BACK button of your browser to return.