Click on the photo to obtain a larger version.
Maplecrest Farm B&B
Once again, Pat and I spent an enjoyable weekend with Dorothy and George Collin at their Bed and Breakfast. Highland dance competitors returned this year. Drummer Diane with a Sarnia Pipe Band knew one of my friends from Electric Scotland, and asked me to tell him that he was to blame for her son's interest in the drums.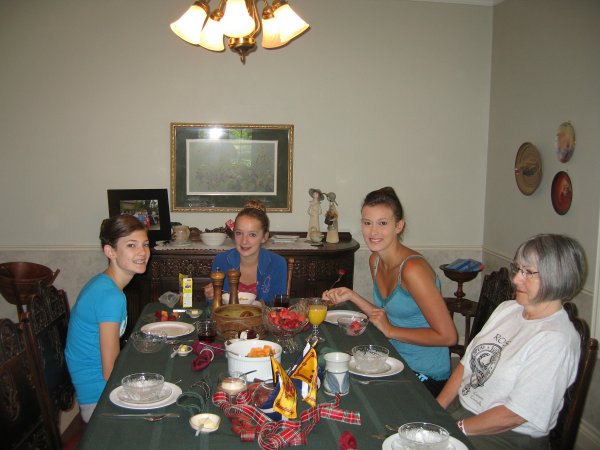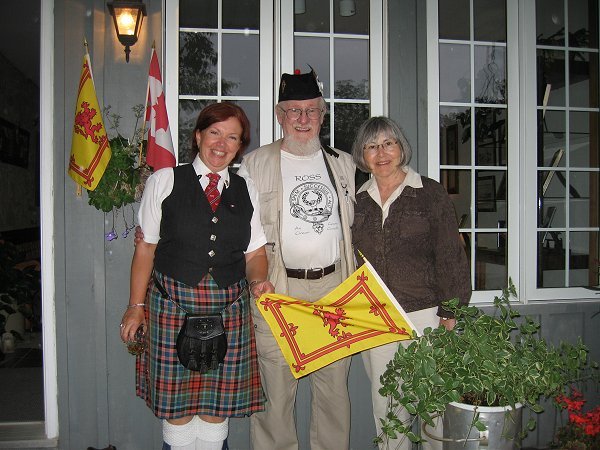 HERITAGE TENT
Celtic singer Robin Laing entertained the audience with many Irish songs. Hugh Slaven Robertson delighted everyone with stories of immigration, the use of the basket-hilted broadsword, the Battle of Culloden, and response to many questions.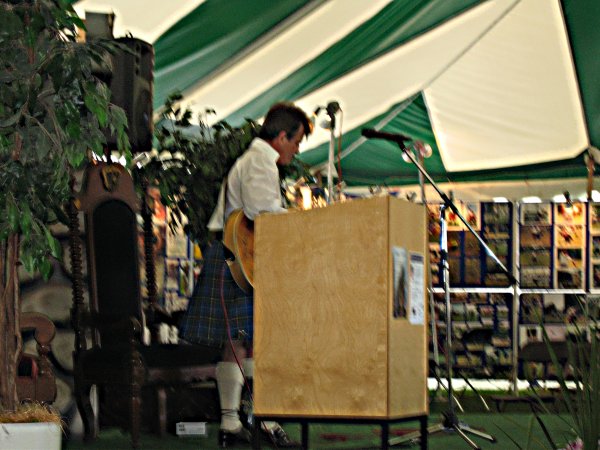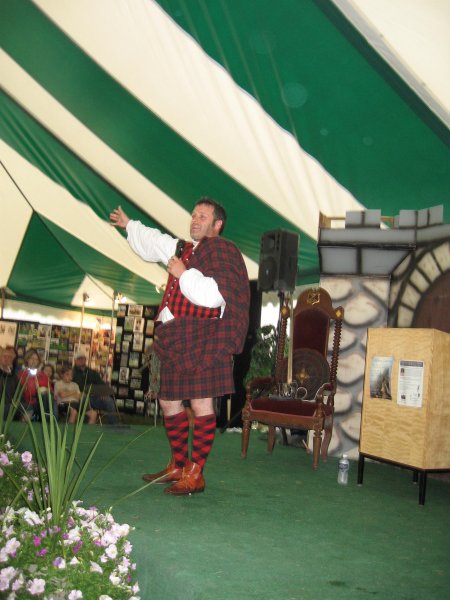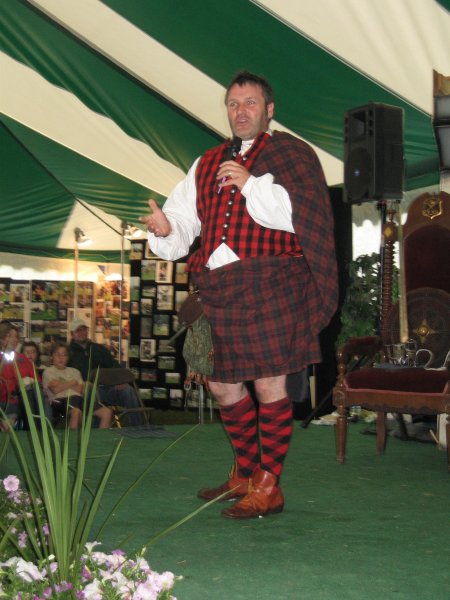 SLEEMAN'S HIGHLAND PUB
We enjoyed the Fergus Pipe Band and Highland dancers in the Sleeman's Highland Pub as they performed routines similar to those for the evening tattoo.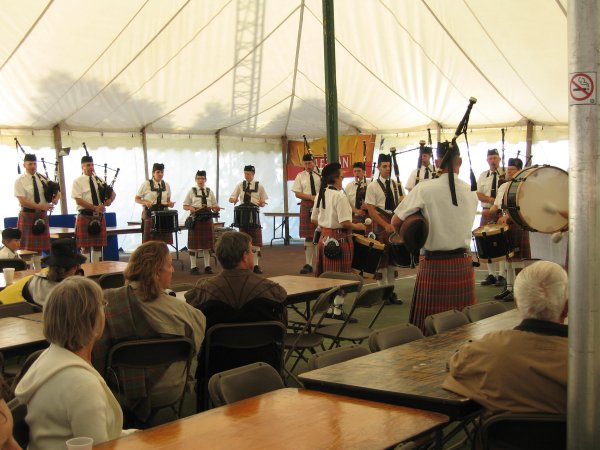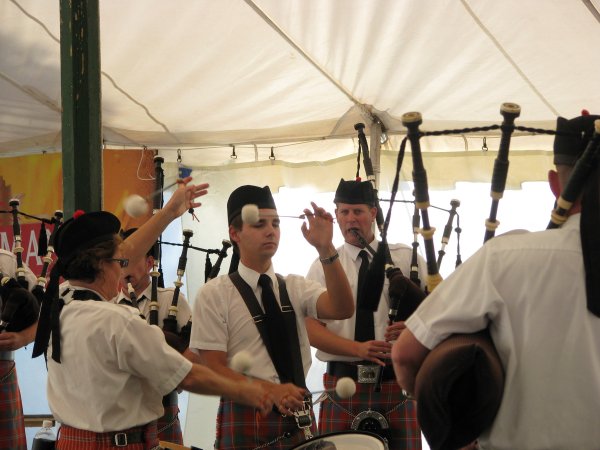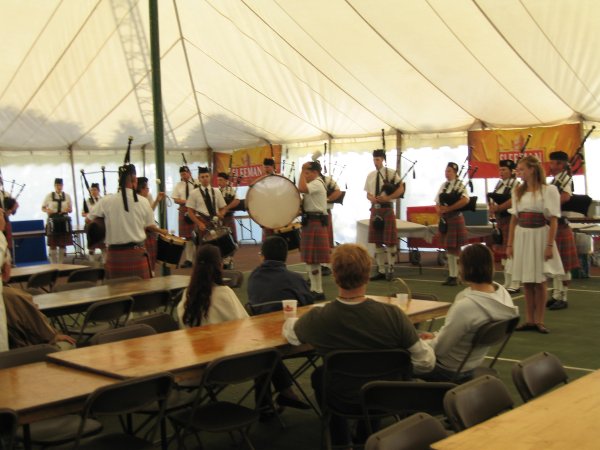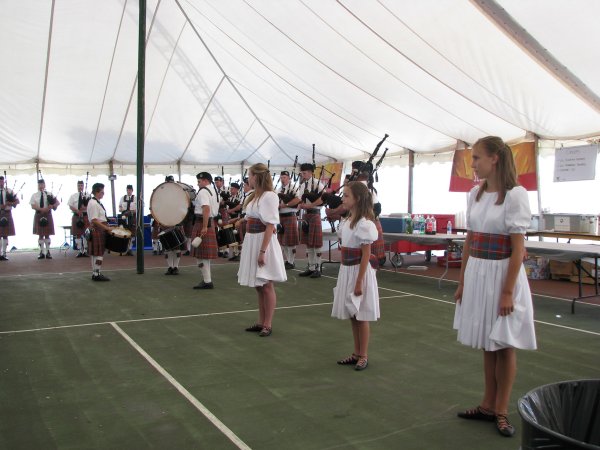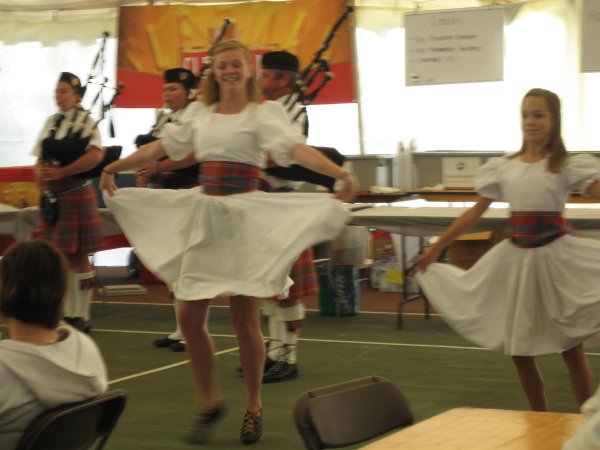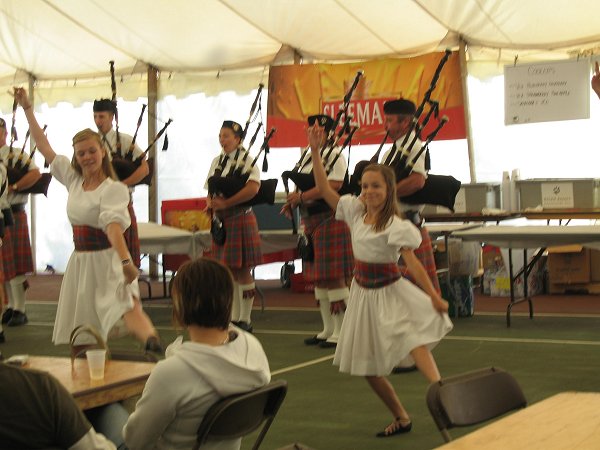 FRIDAY TATTOO
The evening became chilly, but rain clouds kept to the north and south of the field. There was a moment of silence in honour of the recent passing of the chief organizer of the Fergus Tattoo. There was an apparent lack of variety, but this may have been caused by the weather as well. Some items on the programme were too long.

Two pipe bands from Fergus opened the tattoo. Shortly afterwards, there was a fly-over by four tiger moth aircraft. The hit of the evening was the performances of the pipe bands of the 48th Highlanders and the Royal Canadian Regimental Guards.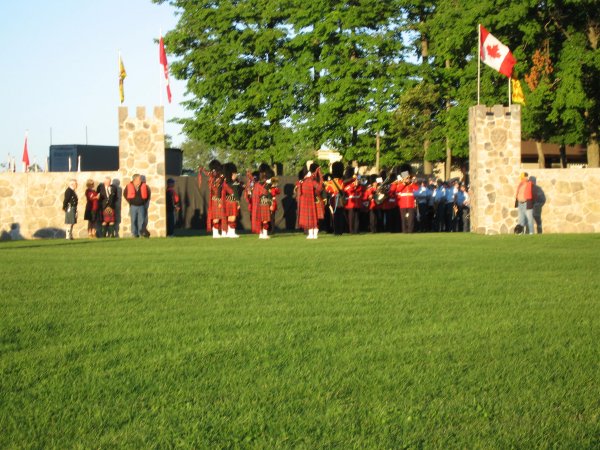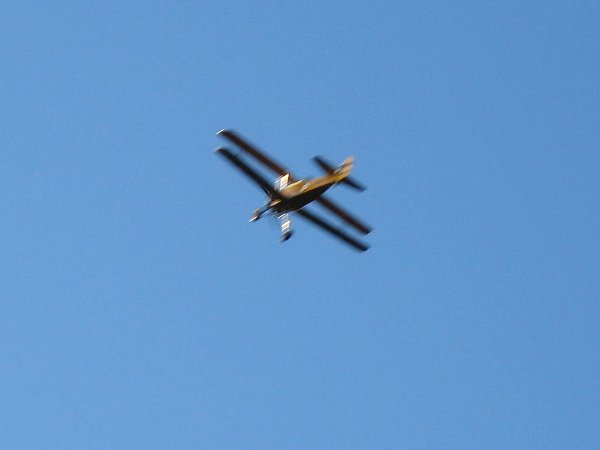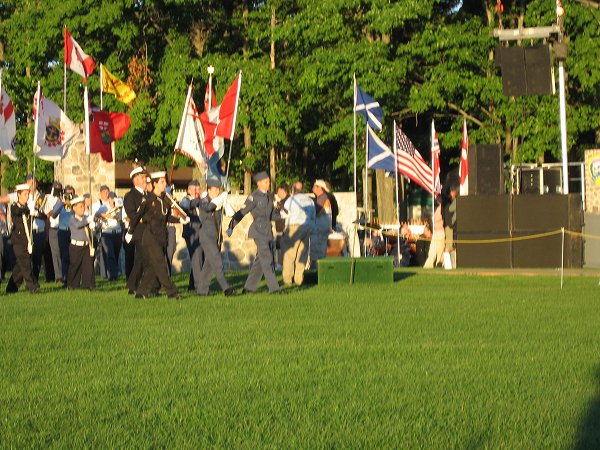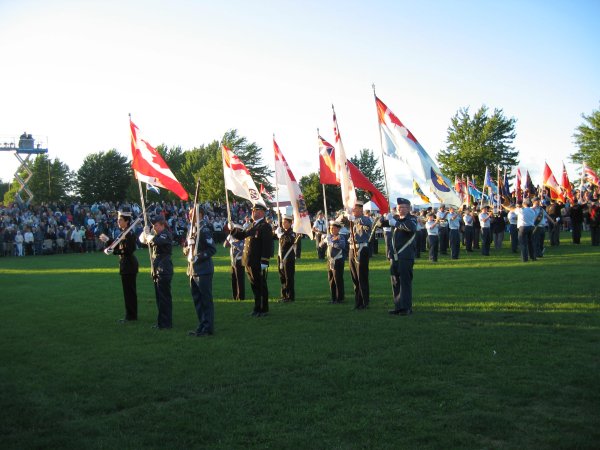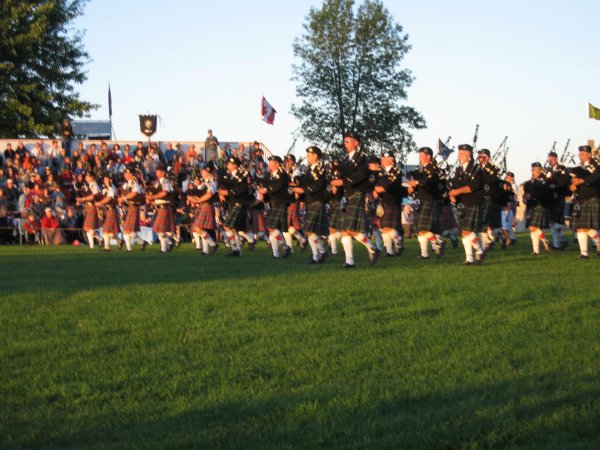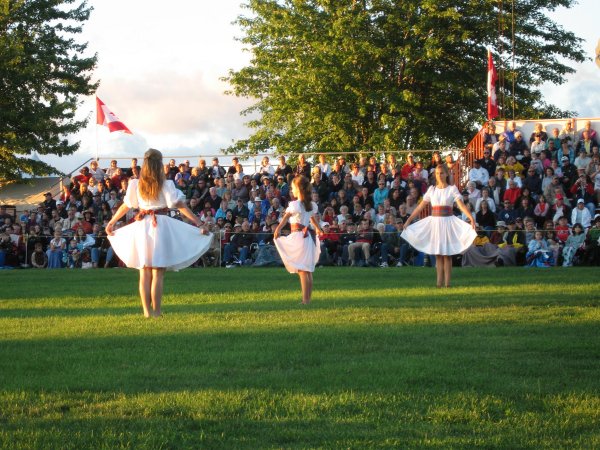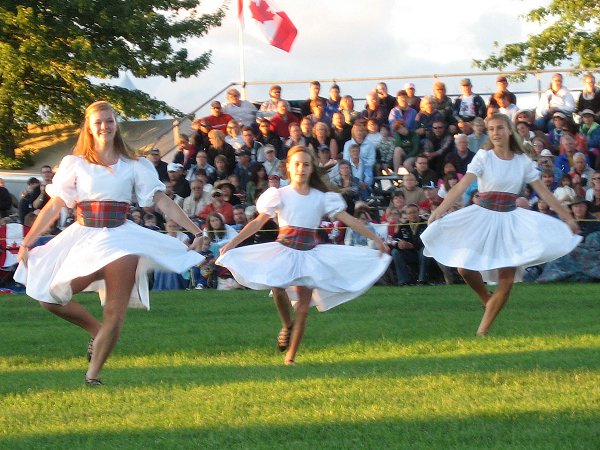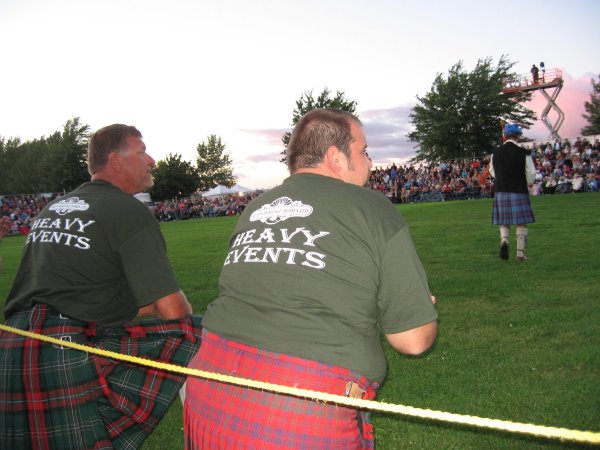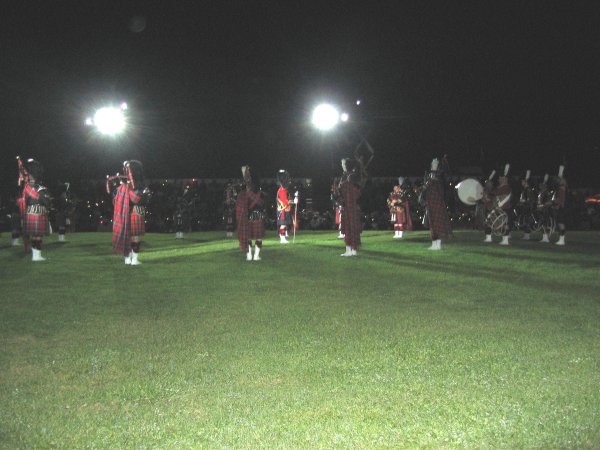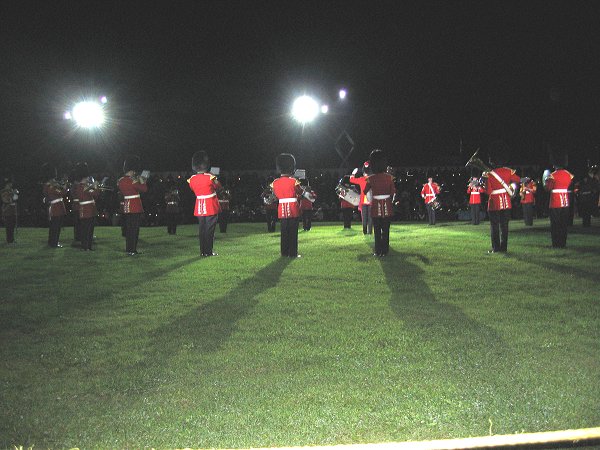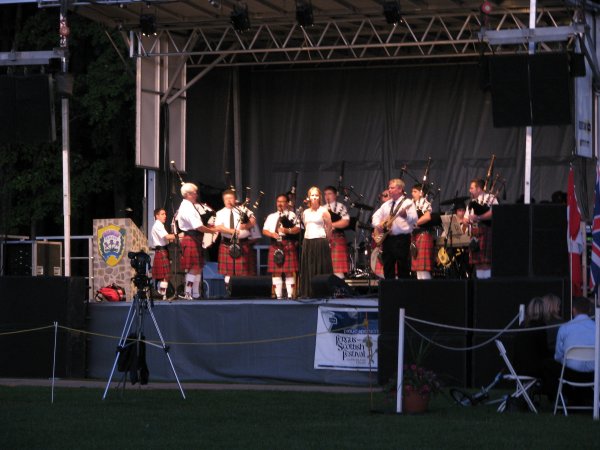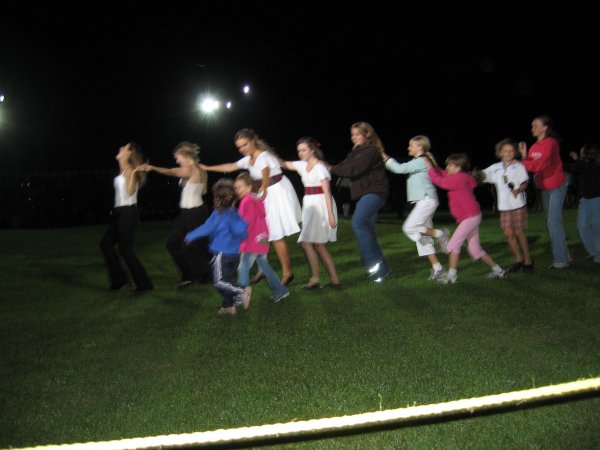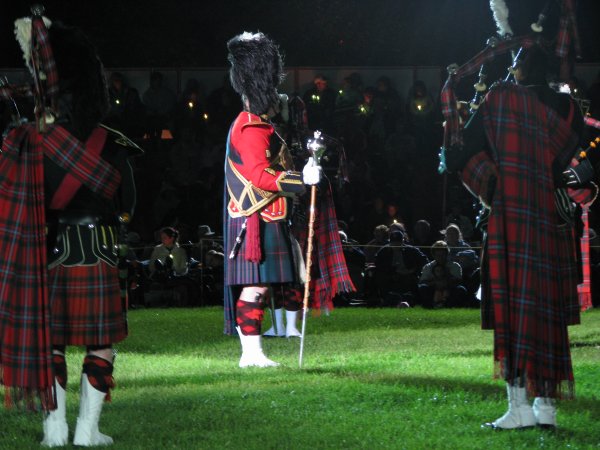 THE ROSS TENT
The sunshine of the Saturday morning quickly changed around noon to heavy rain and some hail. The dancers reported that ten tents were destroyed by the storm after their events were moved into the arena. Some cars were stuck up to the axles in the upper field parking area. The tents along the Avenue of Clans were flooded. Everyone had wet footwear, which became caked with mud as they slogged through the drenched paths.

In spite of the rain, we managed to register two more persons as members of the Clan Ross Association of Canada.