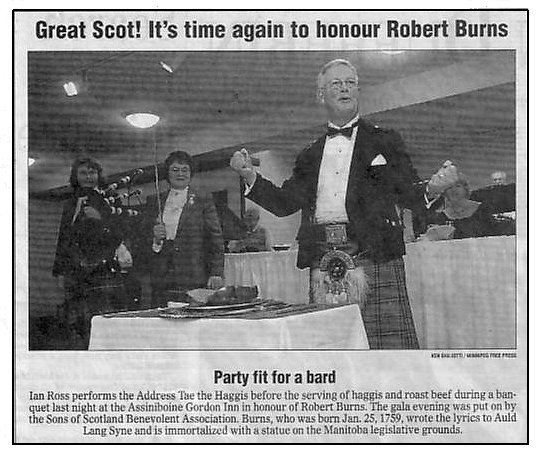 8th Annual Manitoba Chapter Burns Evening

The Burns Dinner was held in the Club Room of the Fort Garry Hotel on January 29, 2005. The programme included "The Immortal Memory" by Archie McNicol, a fable about "The Flower of Scotland" by Al Newton and a theatrical and occasionally violent "Address To The Haggis" by Ian Ross (similar to the event pictured above). For more details see the Fall 2004 and the Winter 2005 Clan Ross Canada newsletters.

Use your BACK button to return.