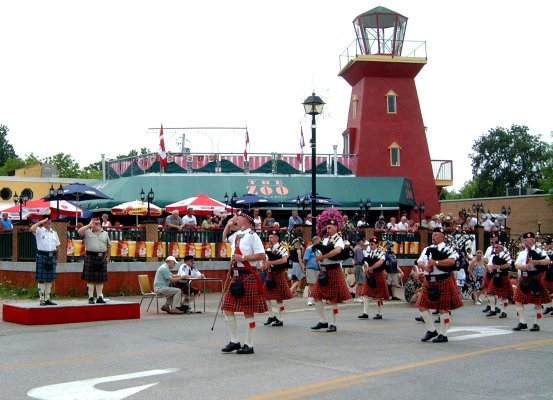 The Reviewing Stand

Pipe bands are classified from level 5 (lowest) to level 1 (highest). The highest ranked pipe and drum bands compete at the Supreme Highland Games where the competition in heavy events are regulated under very high standards. The Orillia Scottish Highland Festival is one of many in which bands may practise without competing at the highest levels.

Here is one of the 20 pipe and drum bands passing in review at the reviewing stand, where there is an exchange of salutes.


Use your BACK button to return.