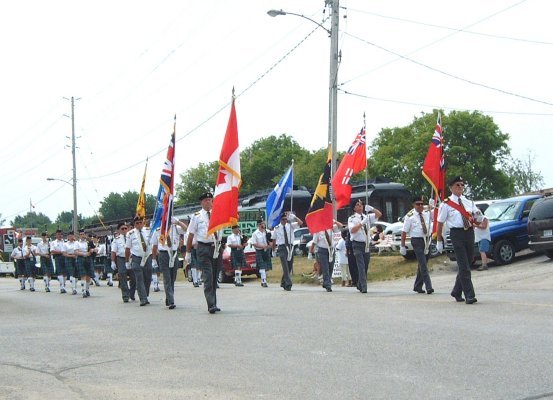 The First Colour Party

A colour party representing local area legions begin the march down Mississaga Street at noon.

The webpage for the Orillia Scottish Festival is generally late, but I'll link to it anyway at . . . http://www.orillia.com/visitors/scottish.html. Please note also that this was the 28th Annual Scottish Festival for Orillia (not the 27th).


Use your BACK button to return.