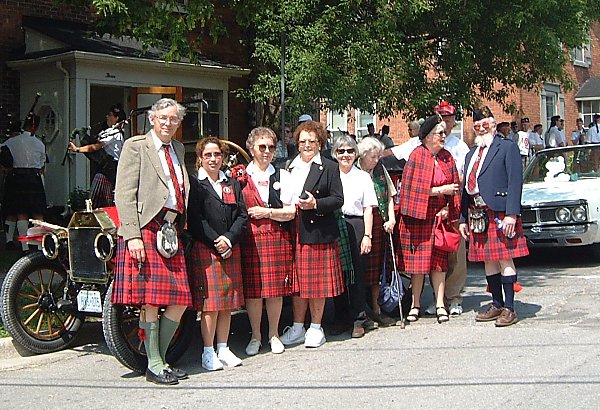 The Rosses On Parade

From left to right, those posed in front of the "Ross" car are: Don Ross, Minerva Teskey, Margaret Montgomery, Gertrude Tesky, Pat Ross, Wendy Ross, Eldred Cook, Blair Ashmore (behind) and Doug Ross. [Eldred is apparently giving me "what for" after I dragged her over from the sidewalk to be in the picture.] Don's brother Gordon Ross and Eldred's husband Ed Swinton joined the group during the parade at different locations along Mississaga Street before the parade reached Couchiching Park.

Use your BACK button to return.