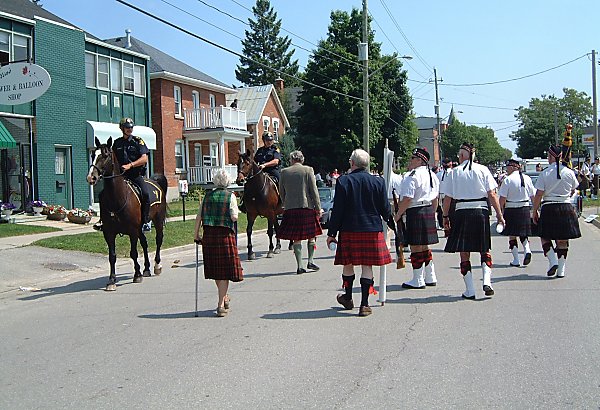 Proceeding To Our Station

After we left the bus which drove us from Couchiching Park, the Parade Marshal directed our group to a staging area at the beginning of the parade route down Mississaga Street West. This year, the Orillia Scottish Festival had attracted 25 bands. Evidently our chief marshal was training an inexperienced assistant further up the side street, and he missed the Clan Ross order in the parade so badly that there was no band within earshot either in front of us or behind us. What fun!

Use your BACK button to return.